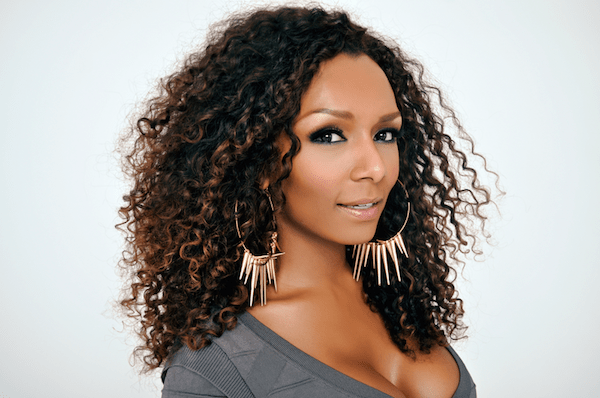 Interested in finding some podcasts hosted by LGBTQ+ women?
Sometimes I feel like my craving for intelligent commentary on the world around me is hampering my ability to do things like cook dinner, go for a run or complete basic chores like doing the dishes.
Then I remember that podcasts, which do not require visual attention, exist and I'm actually just really lazy.
Whether you're looking for a podcast to listen to at the gym or just while you sit down and chill out, here are five amazing ones that are hosted by LGBTQ+ women (alongside non-queer people and men) with a focus on the issues that matter most to the LGBTQ+ community.
On Never Before, trans activist Janet Mock puts marginalized voices at the centre of national conversations focusing on women, people of colour, and queer people.
Janet interviews celebrities, politicians, and public figures about current issues in America (and indeed the world) and uses her own experiences as a trans woman of colour as a framing device.
In episode one, Janet explained that her goal with the Never Before podcast is to "combine her love of conversation and culture, famous folk and feminism" and elevate the voices of her favourite figures.
Recommended Episode: Rowan Blanchard (Ep. 2)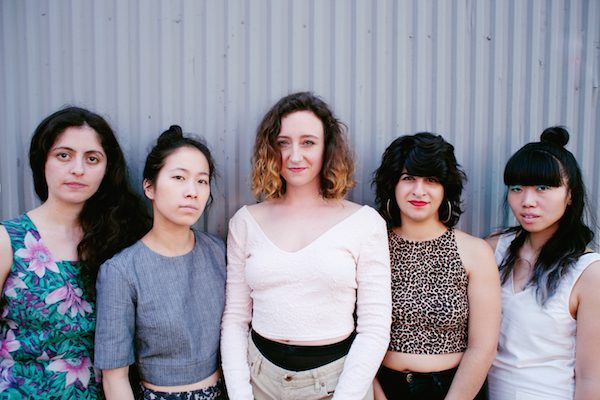 The Heart staff VIA Eleanor Petry
The mission of The Heart podcast, formerly called AudioSmut, is to tell the real stories of relationships and intimacy and present alternative views on love and lust.
Kaitlin Prest, one of the hosts, said that often the media portrays a shallow, fanciful, two-dimensional view of love and sex, which rarely matches up with people's real-life experiences, so she aims to document as many different stories as she can, with episodes on female sexual fantasies and consent in sex.
It is sometimes hard to find people willing to talk about their actual love and sex lives but perhaps that's what makes it important.
Recommended Episode: A Valentine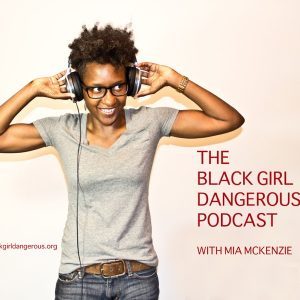 I know, I know, this podcast is no more but if you're looking for the ultimate in intersectional analysis, then look no further. The library will keep you busy for days.
This podcast from the creators of the popular online blog Black Girl Dangerous seeks to amplify the voices of queer and trans people of colour and is hosted by a black queer transgender female activist.
Not only does Raquel Willis provide you with fresh talking points on still relevant issues like the Trump-Russia fiasco and what the movie Get Out says about the current state of race relations in the USA, but she also does so with a much-needed dose of humour.
Raquel is a firm believer in using digital and social media as a means of resistance and this podcast is an extension of that.
Recommended Episode: Black Bodies are Beautiful
I think we can all recognise that women with multi-gender attraction (MGA) are somewhat erased in society as if we're the rope in some weird tug of war between straight and gay. That's where the BiCast comes in; hosted by Lynnette McFadzen (President of BiNet USA), Becca Tsarna, and Mick Collins.
This platform aims to amplify the voices of bi, pan, fluid, queer and unlabeled people, and provide them with news, info, and a community.
In each episode, one host interviews a notable person- mostly from the MGA community- to discuss issues of representation (both media and IRL), inclusion, and activism.
Recommended Episode: Bi Culture: inVISIBLE with Kai Hazelwood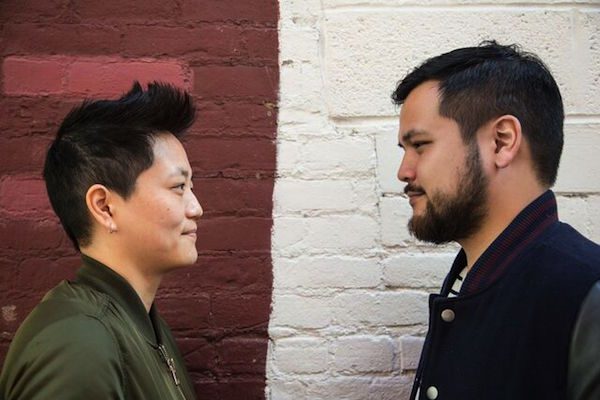 Kathy Tu and Tobin Low; courtesy of New York Public Radio
Best friends Kathy Tu and Tobin Low concentrate their podcast on issues relating to the LGBTQ+ community and relate the larger themes to their own experiences as both queer and Asian people.
Their first episode focuses on coming out, with Kathy and Tobin relaying their own coming out stories and even interviewing their parents on what it was like to be on the other side of the conversation.
The pair also encourages their guests and listeners to contribute their own personal experiences to the conversation as a way of documenting all available sides.
Recommended Episode: There Are No Gay Wizards
So what did you think of these podcast recommendations?  Have you listened to any of them before? If so, what are your favourite episodes? Do you have any more podcasts to recommend? Let us know in the comments below.