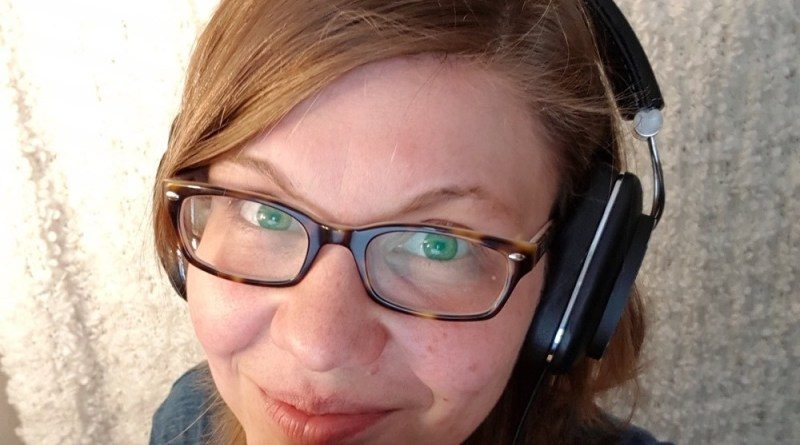 The 4th novel-length story A Taste Of A  Smile will be released on the podcast The Lesbian Romantic feed.
The Lesbian Romantic is a unique concept within the rapidly growing podcast landscape. It's one-woman shop, fully independent and committed full-time to the creation of lesbian stories.
Sigrid Dufraimont doesn't just narrate them but turns them into immersive experiences by adding rich soundscapes.
For many, this combination makes the podcast a much-welcomed escape from daily life. Despite being very much a niche podcast, every episode now gets downloaded over 2200 times within a month. According to statistics from Libsyn, a large podcast host, that means the podcast is in the top 20% of podcasts (size of audience)!
In the last 12 months, the community around the podcast has also grown. Hundreds of listeners from around the world have signed up to connect on the website. It has become a safe space for many. Friendships (and love 😉 ) blossom in our corner of the internet.  We've had some first 'fellow romantic' real-life meet-ups as well!
"Sharing my stories and putting myself out there every week is both very scary and yet very rewarding.

As an indie creator, securing funding every month is a challenge. With many queer shows getting cancelled or characters being written out of the script, I think it's very important we take things into our hands, though.

Our queer community needs positive stories that will make us smile and hope. That's why I keep going and that's why my podcast is freely available for everyone. I am very committed to this mission."
Sigris recently launched 'The Taste Of A Smile', the 4th novel-length story that will be released on the podcast feed.
You can listen to the teaser and the first episode exclusively on the website. Check out Part 1 'Magic' here.
The Taste Of A Smile
Mary, an upbeat shop manager, gets the promotion of a lifetime. There's one catch: first, she has to teach her cold and unsmiling successor how to run NYC's most welcoming chocolate store.
Lex has lost her prestigious job and her purpose. Her cousin Hannah offers her a lifeline, a new job at Leroy Chocolates, but it comes with a challenge. Lex has to roll up her sleeves and prove she's more than a corporate shark.
Brought together by the impulsive Hannah Emsworth-Leroy, the two women face off for a confrontation. It's a clash of styles, personalities and upbringing.
Soon enough, angry stares make way for furtive glances. No matter how hard both women try to deny it, sparks begin to fly.
Will Mary and Lex find a way past their many differences? Or will one of them decide it's better to stay out of each other's business entirely?