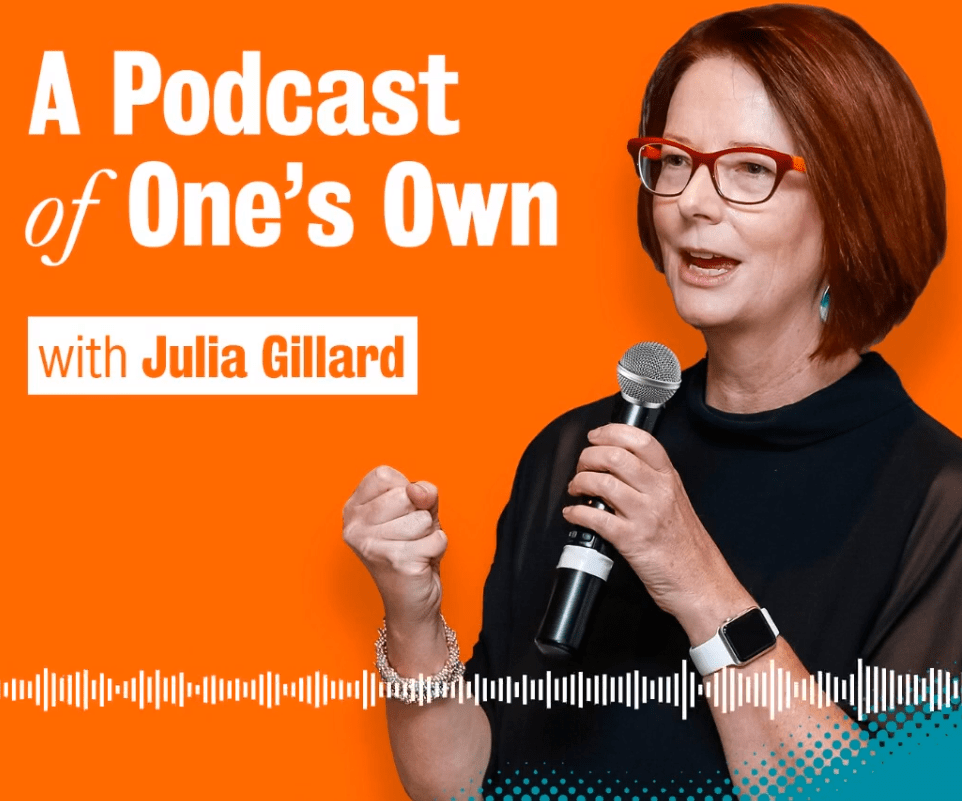 Julia Gillard, the only woman to have served as Prime Minister of Australia, is to launch a new podcast series next week on gender equality and women in leadership.
With Gillard hosting in her role as Chair of the Global Institute for Women's Leadership at King's College London, the series will feature her in conversation with prominent, well-known women leaders from a range of fields, including the worlds of business, and entertainment and activism.
Guests will share stories from their lives, including the successes they've had and challenges they've faced as women leaders.
Through the discussion, Gillard and her guests will provide insight into what needs to be done to further gender equality and women's representation in leadership positions.
The Global Institute for Women's Leadership is headquartered in King's College London's Virginia Woolf Building, which provided inspiration for the title of the series: A Podcast of One's Own.
Julia Gillard became well-known internationally for her 2012 "Misogyny Speech", delivered in Australia's House of Representatives, in which she famously called out the then Leader of the Opposition, Tony Abbott, on his sexist behaviour and comments, with the refrain "I was offended…".
Through the new podcast series, she hopes to shine a light on some of the issues that offend her now – the lack of women in leadership positions and the treatment of women leaders once they reach power.
On the launch of the new series, Julia Gillard said:
"I'm delighted to be launching a new podcast series with the Global Institute for Women's Leadership.

"Through my new series I want to create the space for women leaders to have 'a podcast of one's own' – much like Virginia Woolf aspired for women authors to have the space to write 'in a room of one's own".

"In each episode I will put a spotlight on women leaders from all walks of life. By celebrating their stories and learning the lessons from their lives, we can gain a better understanding about what needs to be done so that more women get to lead."