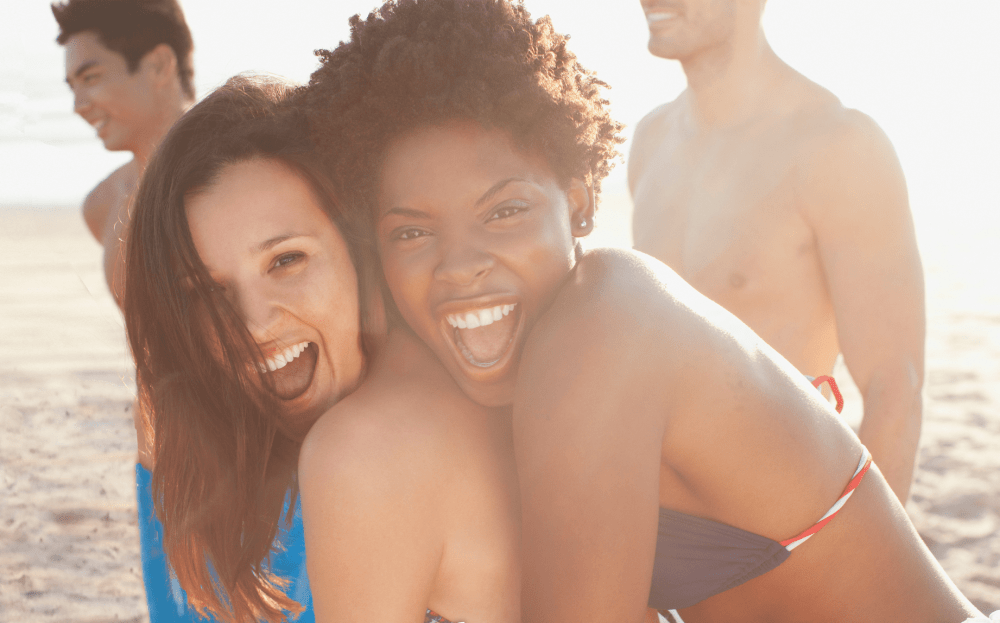 Imagine cooling off this summer on the Celebrity Summit with adventurous and likeminded LGBT+ passengers.
To learn more about what sounds like the ultimate queer cruise I grabbed Patrick Gunn, co-founder of VACAYA, for a quick conversation about this new travel company that is reimagining the way we vacation as a community — together — and why they're launching the venture with the Ptown Cruise, August 11—18.
"Our journey begins in the city that never sleeps! VACAYA makes history as our first cruise sets sail from the world's greatest city. We'll leave from Cape Liberty, NJ and you'll marvel at the Big Apple's iconic skyline as we sail past Lady Liberty and downtown's Freedom Tower at sunset," said Patrick.
First port of call is beautiful Saint John, located on Canada's Southeastern Atlantic Seaboard, where the Bay of Fundy meets the mouth of the Saint John River. "Saint John is a quaint harbor town of nearly 130,000 residents. With British and French influences, 'The Fundy City' offers 400 years of history, exciting nature excursions, and Canadian hospitality. A highlight for guests will be the amazing Reversing Falls Rapids, Saint John's best-known attraction, when twice daily the powerful tides of the Bay of Fundy rise faster than the river can empty."
Then it's South to Bar Harbor, Maine, a picture-perfect harbor town that once was the residence for America's wealthiest industrialists and innovators, think Rockefeller, Vanderbilt, and Carnegie, to name a few. "Today, no matter your wealth, all are welcome to explore this idyllic hamlet on the coast of Maine," says Patrick. "A highlight for guests will be Acadia National Park, which offers a network of hiking trails leading to some of the region's most breathtaking views of the Atlantic from Mount Cadillac."
The third port of call is the ever-gay, fabulous seaside Mecca of Provincetown, Massachusetts. Ptown needs no introduction and VACAYA will make history as the largest ship to overnight there. "VACAYA's arrival signals the official kick-off to Carnival! A highlight of this stop for guests will be on the morning of August 15, 2019. VACAYA's guests will disembark the Celebrity Summit and deliver to Provincetown its Carnival flag and sections of the original Sea to Sea Rainbow Flag.
Local officials and celebrities will welcome VACAYA and simultaneously raise the carnival flag high above the town at the Pilgrim Monument, while the sections of original Gilbert Baker Rainbow25™ Sea to Sea Flag will be reassembled on the beach below the Pilgrim Monument in a celebratory kick off of Carnival Week."
This 7-day cruise is the perfect nautical itinerary for summer but there's plenty of other reasons to make this the perfect treat of the season. One of the goals of VACAYA is to offer a fresh new approach to LGBT travel, presenting passengers with a unique onboard experience that enhances their sense of freedom to express their individuality, make new friendships and connections, celebrate the best of LGBT+ life, party hard, pamper themselves, or simply relax—together.
But, I hear you ask: is this really suitable for lesbians?
"The spirit of VACAYA is that of a big fabulous melting pot — with all genders, sexualities, races, and religions coming together to create a blissful utopia," says Patrick. "Each and every VACAYA experience is better and stronger as our diversity grows. In that spirit, VACAYA wholeheartedly welcomes lesbians, queer women, dykes, dapper butches, and subversive femme guests.
In fact, we honor you. At VACAYA, we understand how important the 'L' is to the LGBT community and all the strides we've made through the years. Simply put, we wouldn't be where we are today without your amazing contributions."
I tell Patrick I've had an amazing time traveling and vacationing with all-female cruises and resorts — how can VACAYA compete with that?
"Whether you're looking for something new after years of all-female vacations, or you've dreamed of being surrounded by a fierce and fabulous group of gay men, other lesbian travelers, and straight allies, VACAYA finally gives you a new choice in LGBT travel – one where you'll be celebrated for the awesome woman you are. We welcome you with warm open arms!" For more on what's available for women — either single or partnered, go here and here. And to learn more about the dazzling amenities of the Celebrity Summit itself, go here.
It was heartening to hear that Celebrity is the most LGBT-friendly cruise line and is making huge strides in inclusivity. "The reason we partnered with Celebrity Cruise Lines is that they go beyond inclusive advertising and they implement programs on their ships that impact LGBT guests and crew every day," says Patrick.
"In the past, Celebrity led the way by implementing daily LGBT meet ups on every ship in their fleet. They were the first to host an onboard gay wedding. Today, they host the only annual LGBT pride party at sea on every ship in their fleet."
"Celebrity is setting an all-new course for diversity. The Summit had the privilege of sometimes being captained by the first American woman to ever command a cruise ship, Captain Kate McCue. And back in December 2014, Lisa Lutoff-Perlo was appointed President and CEO of Celebrity Cruises, making her the first and only woman to lead one of Royal Caribbean's cruise line brands. VACAYA is thrilled to partner with such a progressive industry leader!"
I recently learned that fabulous lesbian entertainer Susie Mosher has been entrusted with the task of curating key onboard entertainment so I caught up with Susie for her take on the adventure. Here's a full preview of some of the Broadway luminaries who have already signed up for the cruise. Spoiler alert: Kristin Chenoweth is one of them! "THE LINEUP at Sea will be showcasing the talent that is on the cruise, and we will preview their shows with them doing a song or two to wet the whistle of the guests," says Susie.
And if you fancy yourself as a singer or storyteller, Susie invites you to get up and grab the mic. "We are also going to be having passengers who wanna get up and sing a song with the fabulous Michael Orland from American Idol on the keys."
Susie was invited to join the crew by VACAYA co-founder Randle Roper who had enjoyed her onstage bravura and wanted to bring her unique stage charisma onboard. And I've personally experienced the warm, cheeky, and madly talented THE LINEUP at famed live NYC music venue Birdland and I can promise you're in for a treat.
"THE LINEUP is a variety show featuring singers, comedians, dancers and musicians and definitely has a lesbian vibe because I'm a lesbian!" says Susie. "I'm also a singer who improvises songs about everything from my wife of 24 years, to the tourists whom I like to inform that 'everyone NYC is GAY!' They need to know," she laughs. "I am really excited about VACAYA and their commitment to the LBGTQ community. I feel like inclusion is the way to go through life. We are stronger and have more fun together."
And last but not least, I'll be onboard! I even have a special promo code for you when you book. Use CURVE at checkout to receive an invitation to my complimentary cocktail event onboard and a chance to meet me and get all the goss from Curve magazine.