Fly away with these incredible female travel bloggers.
I grew up in a small town where there wasn't much to do, which I think contributed to my constant feelings of wanderlust. Almost every school holiday, my parents would pack us up for a vacation – mostly to visit family in other parts of the country – but it didn't matter where we were going, just that we were getting out of the grey little neighborhood where nothing ever changed.
Since then, I've traveled on three continents, picked travel destinations on a whim, and even worked abroad for a few months, but there are still some things about traveling that scare me: mainly, am I going to be safe there? While that should be the top priority for everyone when planning a holiday, marginalized groups need to be especially wary. In my case, being a queer woman means that I could be targeted for my sexuality or my gender.
There are currently 72 countries that criminalize being LGBTQ+ and many more still where discrimination or abuse of queer people is not exactly uncommon. It probably won't surprise you to learn that these countries are hardly champions of women's rights either. So if you're a queer woman too, and I assume you are because you're reading this on a queer female site, how can you stay safe whilst abroad?
Well, there are plenty of articles that tackle personal safety, but you probably know the routine already from just existing on earth as a woman. (Don't walk in strange areas at night, Watch the bartender pour your drink, Stay in groups, Carry pepper spray, etc.)
The thing that I've found most helpful however is seeking out advice from ladies who have been there and done that. That's why I'm going to share with you my four favorite LGBTQ+ female travel blogs. These women offer a unique perspective on travelling, which we could all benefit from. Not only are they a boon for safety advice, they are also able to focus in on points of interest for LGBTQ+ women, like the UK's Shibden Hall, which most travel blogs will sadly skip.
So let's look at them, shall we?
Doryn Fine
She's only 23, but Doryn has already made it to 13 countries across three continents and she's not stopping anytime soon. Follow her for major travel inspo and prepare to get jealous.
Best Post: The First 24 Hours: My One Woman Trip to Malaysia. In the post, Doryn recounts that she was nervous when arriving in Malaysia as a solo female traveler, but through the power of the almighty smart phone, she was able to meet a driver/tour guide that she recommends to other travelers.

Dopes On The Road
Meg and Lindsay don't sugar-coat what it's like to travel while queer, but they also take the time to celebrate their best vacationing experiences, like their epic wedding. While Meg is more femme, Lindsay is more androgynous, which means that they can have very different experiences in the same place – again, this is something that a lot of queer women should know about.
Best Post: 8 Questions LGBT Travelers Should Ask Before Travelling Abroad. This blog post gives you important questions to think about before getting on a flight, including whether or not you should stay 'out' while travelling.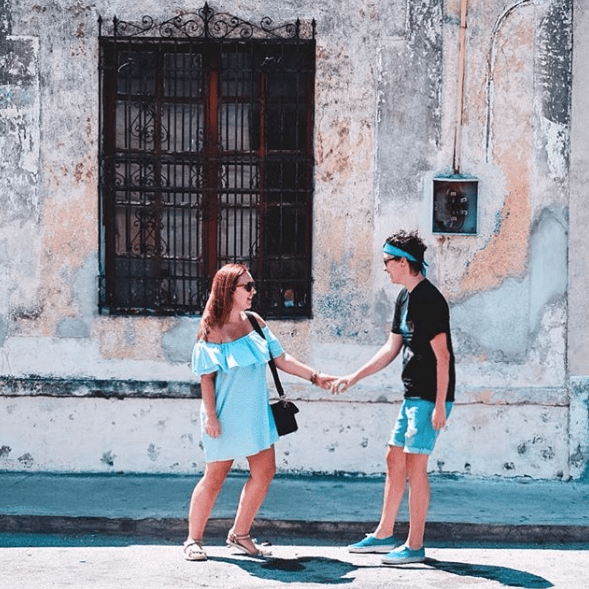 Globetrotter Girls
In 2010, Dani quit a full-time job to go travelling and hasn't returned to the rat race since. Instead, she picks up jobs in the local area – recently creating a Brooklyn pizza tour for visitors to New York – and lives like a local as much as possible.
She'll give you a warts-and-all account of a destination and even suggests ways for you to avoid her misadventures. She covers gay-friendly cities, global Pride destinations, and also features guests post from other queer travelers in order to showcase a diverse experience.
Best post: On Lesbian Solo Travel. This piece explores how Dani navigates coming out abroad and the differences between travelling solo as a man and as a woman.

Once Upon A Journey
Roxanne and Maartje are full-time travelers (my absolute dream) who have been all over the world, from Asia to North America to Europe and back again, but they're going to keep on travelling for as long as they can. They also recently got engaged (literally hours ago as I write this) and I can't even imagine what far flung location they'll choose for their wedding/honeymoon. It's sure to be epic though.
Best post: How to Travel the World as a Lesbian Couple. This post gives you some top tips on travelling while gay, including researching the laws and customs before you go, as well as finding safe spaces if things do go wrong.

Well, that's about it from me on the best travel blogs from LGBTQ+ women, but now I want to hear from you. Who's your favorite blogger on the list? Who have I missed off? What are your experiences while travelling? Let me know in the comments section.