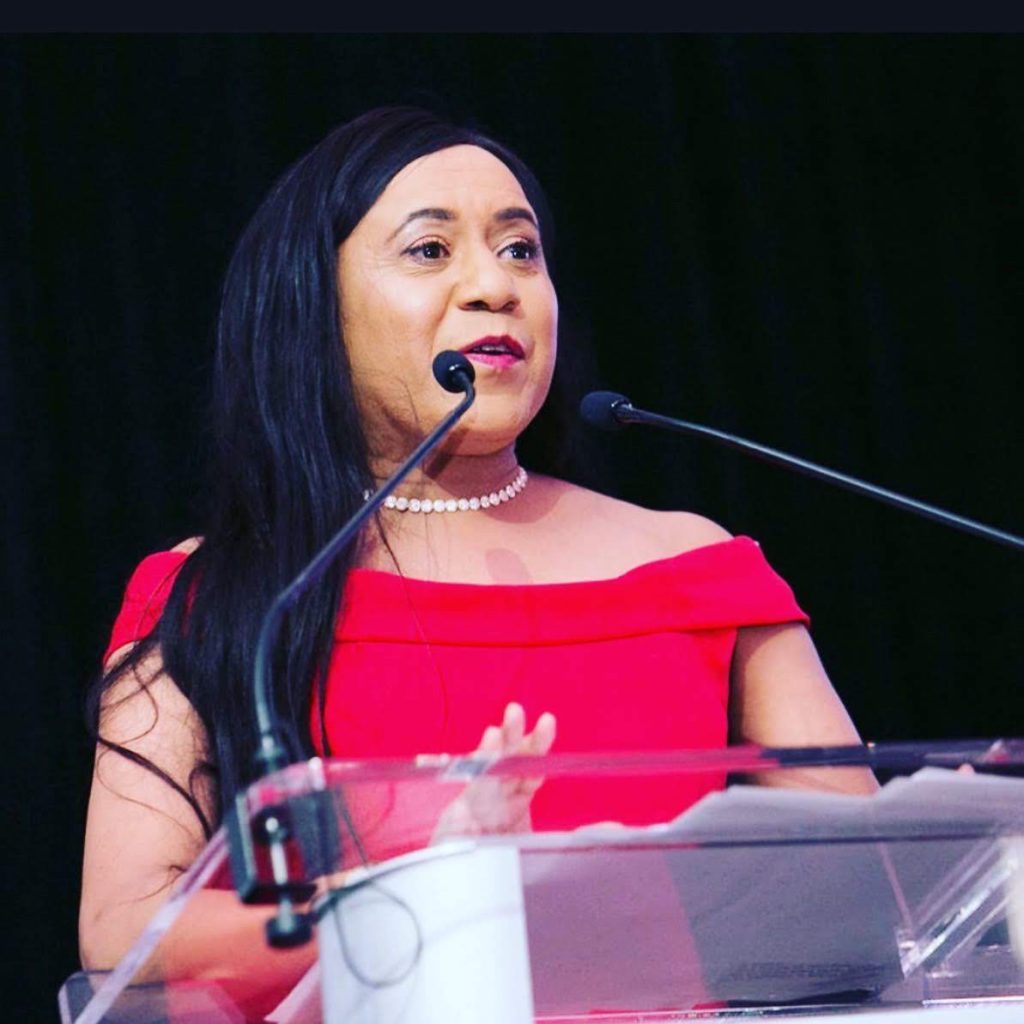 The Bulawayo High Court in Zimbabwe delivered a scathing judgment against Zimbabwean police.
The Honourable Justice Bere awarded Ricky Nathanson, a transgender woman and activist originally from Bulawayo, $400,000 in damages. The High Court awarded Ms Nathanson damages for unlawful arrest, malicious prosecution and emotional distress.
The significant High Court decision came after Ms Nathanson sued the police for unlawful arrest, detention, malicious prosecution and emotional distress in 2014.
In January of that year, she was arrested by six riot police officers on charges of "criminal nuisance" for wearing female clothes and using a female toilet. She was forced to undergo invasive and humiliating medical/physical examination and asked to remove her clothes in front of five male police officers in order to "verify her gender". She was forced to spend two nights in police holding cells in the most appalling conditions.
During the period of her arrest, the case made national headlines and the mainstream media exposed her life to public scrutiny.
When the case came before the Magistrate, the Magistrate required the prosecutor to indicate how Ms Nathanson had violated criminal nuisance laws, which are ordinarily used against people committing misdemeanours, such as lighting firecrackers, in public places. The prosecutor could not provide evidence to link Ms Nathanson to the charge and the case was dismissed.
"This has been a long, emotional rollercoaster for me. I have waited almost 5 years for this moment. I am elated. This is an incredibly life-changing decision. It is a great moment for Zimbabwe. It affirms and recognizes the fundamental human rights, freedoms and dignity of all citizens", says Ms Nathanson.
"All persons regardless of sexual orientation and gender identity are equally entitled to have their rights and dignity respected and protected. Governments can no longer sit-back while vulnerable persons such as transgender persons face ongoing stigma, humiliation and discrimination with impunity. I hope that this case will send a strong message that we are all human and that our diversity should be celebrated. My wish is for society to be more tolerant where LGBT persons are not in constant fear of being targeted".
"We are happy that justice, fairness and compassion has prevailed. Ricky is a strong woman. It has been a long journey for Ricky, she went through the most", says Tashwill Esterhuizen, LGBT and Sex Workers Rights Programme Lawyer at the Southern Africa Litigation Centre (SALC).
"Throughout Southern Africa transgender persons are often targeted by law enforcement officers by arbitrary and subjective application of outdated laws. The subjective application of these offences by police officials creates a culture of impunity and increases the vulnerability of transgender persons. We hope that this case sets an important precedent and sends a strong message to all persons including law enforcement officers and other state and non-state actors that impunity will not be tolerated in constitutional democracies."
Ms Nathanson and SALC would like to extend our gratitude and appreciation to the Sexual Rights Centre (SRC) based in Bulawayo, Zimbabwe, for their support and assistance during the arrest and trail of Ms Nathanson. We would also like to send our gratitude to Mr Philip F Moses, a Clinical Psychologist at InnerHealth Consulting, Clinical Psychology Practice based in Harare and the Counselling Services Unit in Zimbabwe for their assistance and expert evidence during the damages trial.
We sat down with Ricky
You have won a long legal battle against your government. Congratulations! How do you feel?
I feel absolutely elated now that it has all sunk in, and I realize the magnitude of the win and what it means to so many other minority groups around the world.
This process has been long and challenging. Taking on your government resulted in you having to leave your home and flee for safety to settle here in the US. The personal toll this took on you must have been tremendous. When you look back on the journey now, what stands out to you? Was it all worth it?
Oh yes!  I have taken every day as it came, the good with the bad.  I believe that we are all placed on this earth for a reason and a season, and that we need to identify what our purpose on this earth is. I went through trying times yes – when I think back to what I endured at the hands of the police in Zimbabwe; the arrest, the humiliation, degradation and just the cruelty of it all I realize now that it was most definitely worth it all!
What implications will this ruling have for trans people in Zimbabwe, and beyond?
The implications are numerous and go beyond the protection of the rights of transgender people.  In fact, it takes into consideration that the rights of all people must be protected.  The High Court affirmed that human rights apply to all persons, and that transgender persons are part of society and are equally entitled to have their constitutional rights protected and respected and that "Their rights ought to be recognized like those of other citizens".  It also reprimanded the police for their wanton impunity in carrying out their duties.  Justice Bere found that the conduct of the police was entirely unacceptable, irrational and inhumane. He said that the police must satisfy themselves that an offence was committed before arresting a person. Police do not arrest in order to investigate whether an offence was committed.
What needs to happen next for the ruling to translate into genuine change on the ground?
Even though a ruling has been made in the High Court of Zimbabwe, we now play the waiting game to see if the government will contest it.  That said, it will certainly begin open debate, as advised in the judgement, about the rights of transgender people in Zimbabwe.  So that's it – debate and discussion coupled to advocacy and lobbying.  The next step will be to get protective legislation in place to uphold this ruling, and then the implementation of such laws. A long hard struggle, but I believe it can be done.
You have left the front lines in Zimbabwe. Are you still involved in the work from afar? What's next in the fight for LGBTIQ equality in Zimbabwe?
Yes I have left the frontlines of battle in Zimbabwe, but am still very much involved from afar.  I still serve on the board of TREAT, the organization I founded in 2015 after my arrest, to do exactly what has begun with this ruling.  To change perceptions of society at large by highlighting the transgender story and make positive changes in laws and policies.  The next fight will be to see how best to overcome the hangups around culture and religion in their view of broader LGB issues.
And your activism continues on a global scale too – you are the newest member of the board of OutRight Action International. What's on your horizon in this role?
OutRight is a phenomenal organization, doing much needed work around advancing human rights globally for the LGBTQ communities.  I can only add to this immense responsibility by bringing my experience and passion in joining the fight to ensure that we win all round!
—