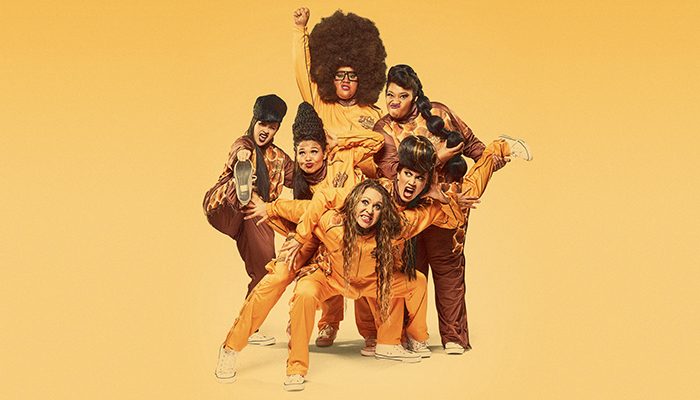 Fighting the power at HOTA is Brisbane based all-female group, Hot Brown Honey, with their cabaret spectacle that places diversity centre stage.
On Friday, December 6, Hot Brown Honey will take to HOTA's iconic Outdoor Stage to perform their smash-hit, genre-defying, firecracker of a show that has taken the world by storm.
Packing a punch of hip-hop politics, the Honeys are inviting audiences to laugh, cry and shake what your mama gave you. As well as hip-hop, the groundbreaking experience blends elements of cabaret, theatre, burlesque and comedy, mixing things up as stereotypes around women of colour are challenged, all with lashings of sass and a hot pinch of empowerment.
The Hot Brown Honey cast brings members from Maori, Aboriginal and the Torres Strait Islands, Samoan, Tongan, Indonesian and South African heritage together in celebration of their similarities and differences, as they explore race and cultural identity in Australia.
This stellar posse of phenomenal women is made up of co-director and choreographer, Lisa Fa'alafi; DJ and producer, Kim "Busty Beatz" Bowers; beatboxer, Materharere Hope "Hope One" Haami; circus artist, Crystal Stacey; and performers Elena Wangurra and Kalala Sione.
HOTA CEO, Criena Gehrke, said Hot Brown Honey will be a highlight of HOTA's brand new HOME series.
"Fierce, unapologetic and deliciously disobedient, Hot Brown Honey are going to take over our Outdoor Stage in an explosion of colour, culture and controversy," said Criena.

"Part theatrical masterpiece, part radical consciousness raising social activism, this show is all about empowerment and challenging stereotypes. It's a sexy mash up and a hell of a lot of fun!"
Having lit centre stage at the most prestigious venues and festivals across the globe, including the Sydney Opera House, Victorian Arts Centre, Edinburgh Fringe Festival, Auckland Pride Festival and Hull Freedom Festival, Hot Brown Honey will now make some noise at HOTA with lighting, music and costumes set to deliver extraordinary performance.
Building on Hot Brown Honey's existing set design, which features a 3.5-metre beehive hairdo that pulses with light, the show will include additional set pieces complemented by incredible lighting design and musical elements which have been specially curated for the HOTA show.
The group's fierce and theatrical masterpiece has won them the 2016 UK's Total Theatre Award for Innovation, Experimentation and Playing with Form, Helpmann Award for Best Cabaret Performer and Green Room Awards for Best Production and Best Design.
 Hot Brown Honey will hype the audience just in time for Australia's premier DJ and Hip Hop Junkie, YO! Mafia is fresh off the back of the RNB Fridays Live Tour.
Having worked with a number of A-List artists, audiences can be sure that YO! Mafia will bring the party HOME with her power punch, genre-smashing, video DJ sets that will keep the party going all night long.
Hot Brown Honey will perform at HOTA's Outdoor Stage on Friday 6th December at 7.30 pm.
For more information, visit: https://hota.com.au/music/hot-brown-honey/