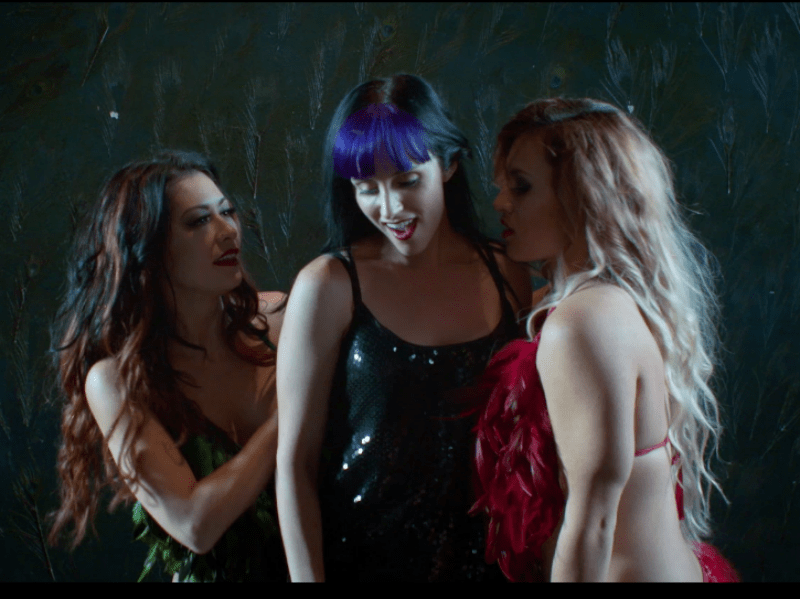 Brisbane Singer Miss Natalie launched the official music video for her debut single "Hot for Women" at the Zuri Bar in Brisbane's Fortitude Valley at the end of September.
Feature performances for the event included some of Brisbane's finest burlesque dancers and drag queens, as well as Miss Natalie herself, who wowed the audience with covers of "Do It Like A Dude", "Worth It", "Me Too" & "Dangerous Woman".
The highlight of the evening was the first-ever screening of Miss Natalie's "Hot for Women" video which was shot in one day during May at the Zuri Bar. The video embraces a vibrant, colourful theme in line with the song's engaging upbeat R&B/pop style.
"I wanted to create a fun, colourful and classy gay pride video clip that portrays all kinds of different people in the gay community, to show that gay girls don't have to look like a particular stereotype. Whether that's drag queens, gay, bi or lesbian women…the video is all about people embracing who they are no matter what that is." Miss Natalie told news.com.au.
This is Miss Natalie's first venture into the music industry as a solo artist and the song has already garnered positive feedback from fans on iTunes and Google Play.
Following up on her recent performance at Brisbane Pride's Fair Day, Miss Natalie is also set to perform "Hot for Women" at this year's Glitter Festival on the Gold Coast, on October 7th as part of the Up Late at the Glitter Club line-up.
.