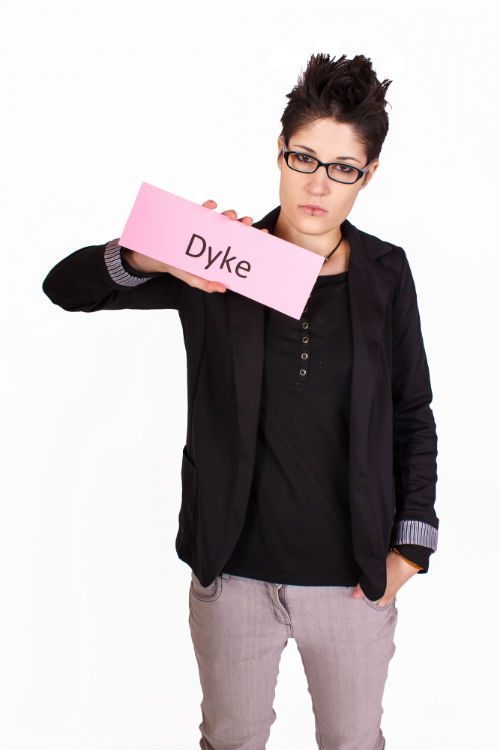 Allies For Africa
Labels are for clothes, right, or should they also be applied to people—and how can labels hurt people in countries such as Africa where anti-LGBT violence is on the rise? A new fundraising campaign asks this question and adopts this topic to spearhead its effort to offer advocacy to the LGBT population of Africa.
The "I'm Your Ally" campaign is your chance to help and is already garnering the support of artists, athletes, celebrities, members of the clergy, and ordinary people who care about human and equal rights, everywhere in the world.
The first of its kind in Africa, "I'm Your Ally" is an LGBT advocacy media campaign whose efforts are to create social cohesion in the fight against government-sponsored homophobia. The new campaign, created by out lesbian, Di Neo, champions a fresh approach to discrimination and anti-LGBT violence in Africa by promoting inclusivity and societal cohesion. In recent years we have seen the emergence of LGBT African communities with Pride parades in cities like Johannesburg, Soweto, and the first Ugandan Pride Parade held two years ago. But while LGBT visibility is increasing in some areas, so is the state-sponsored level of violent hate crimes committed against LGBT people.
Di Neo, the campaign creator, is responding particularly to the widely reported violence against black lesbians in townships. "I was baffled by how normalized the violence of corrective rape is in the communities where these acts are happening," she said.
We all want to help lesbians in Africa, but it seems difficult to help beyond signing a petition for individual cases offering lesbians asylum or donating money to a charity that may or may not distribute funds to LGBT individuals in impoverished townships. There has been no guarantee of Western lesbians making an impact in black lesbians' lives—until now. The "I'm Your Ally" campaign is that it aims to unify communities at a grassroots level, around the issue of LGBT rights. By bringing acceptance into communities it hopes to create safer schools, homes, and neighborhoods.
The campaign will launch in August 2014 and run until July 2015. Its main activities will include PSAs featuring prominent South African celebrities which will be distributed to various TV stations for broadcast and "Ally" workshops which will be conducted, by invitation, in high schools, universities and companies throughout the country.
In an effort to create unity through discussion and tangible images, the campaign's theme is "labels"—their purpose, meaning and effects.
"We all wear labels, by choice or those that are appointed to us," said Neo."So the focus is on how imposed labels are limiting and discriminatory."