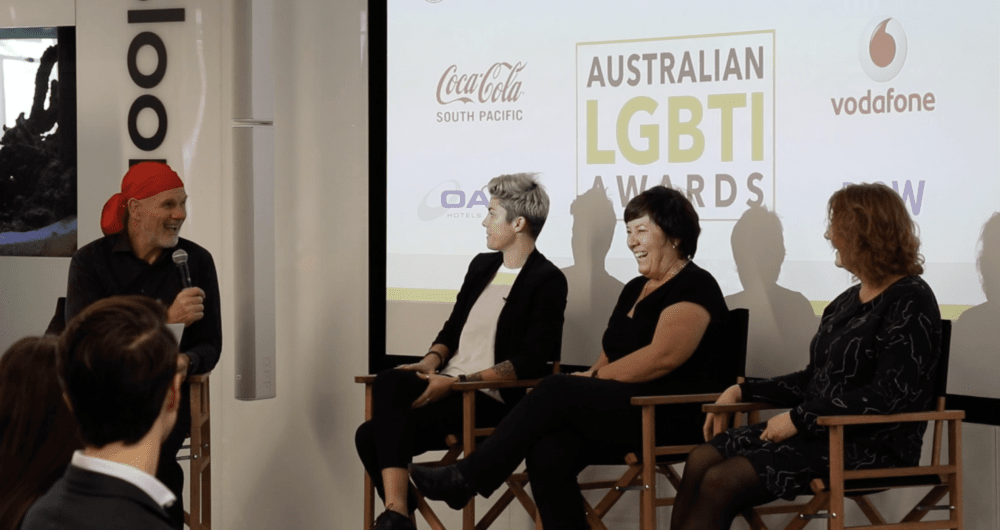 The Australian LGBTI Awards are what has been missing from LGBTIQ media, and after the inaugural ceremony in March, the traction gained by the awards has been monumental.
Peter Fitzsimons hosted a discussion with 2017 winners Michelle Heyman, Julie McCrossin, and Sharon Carroll to discuss the awards, and how they've settled into life as Official Celebrated Members of the LGBTI Community.
The occasion was also marked by Ben Hazlewood, who performed his latest song Darkest Hour, and premiered the touching video as a tribute to the LGBTIQ community.
The 2018 awards are coming at us with three new categories: International Celebrity, Media Moment, and Music Artist.
And, if 2017 Sports Personality winner Michelle Heyman has anything to say about it, there'll be fireworks this time around, too.