It seems that festival-goers think gay is much more than okay.
Next week, Sydney Film Festival are bringing back four LGBTIQ titles from the Festival's opening week sue to popular demand.
Audiences went wild for the explicit romance God's Own Country, I Am Not Your Negro about openly-gay author James Baldwin, the Sydney-made The Last Goldfish, and the gleeful blasphemy of The Ornithologist.
Get your tickets now because these extra sessions will definitely sell fast http://bit.ly/2rcTOHx.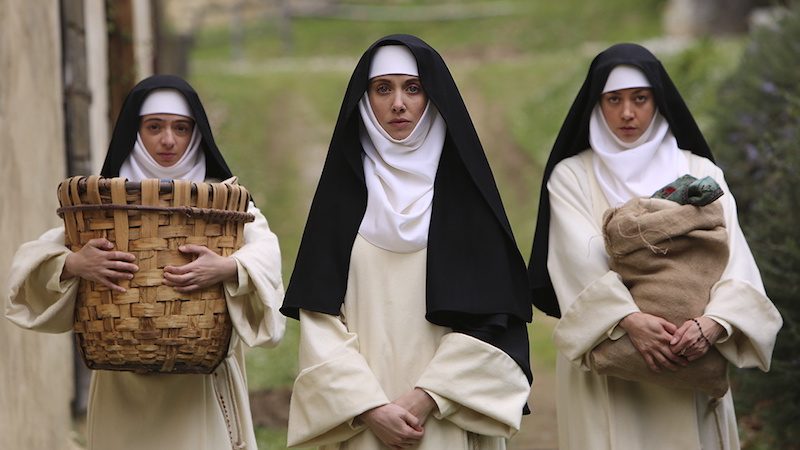 The Holy Trinity of hot, vulgar nuns in The Little Hours, via SFF
And if you are free this weekend, definitely check out The Little Hours on Saturday June 17 at 13:30pm, George St Cinemas. In it, Aubrey Plaza, Alison Brie and Kate Micucci play hot-and-bothered 14th century nuns in Jeff Baena's (Life after Beth) hilarious modern riff on The Decameron. And yes, the nuns do get hot and bothered with each other at points.