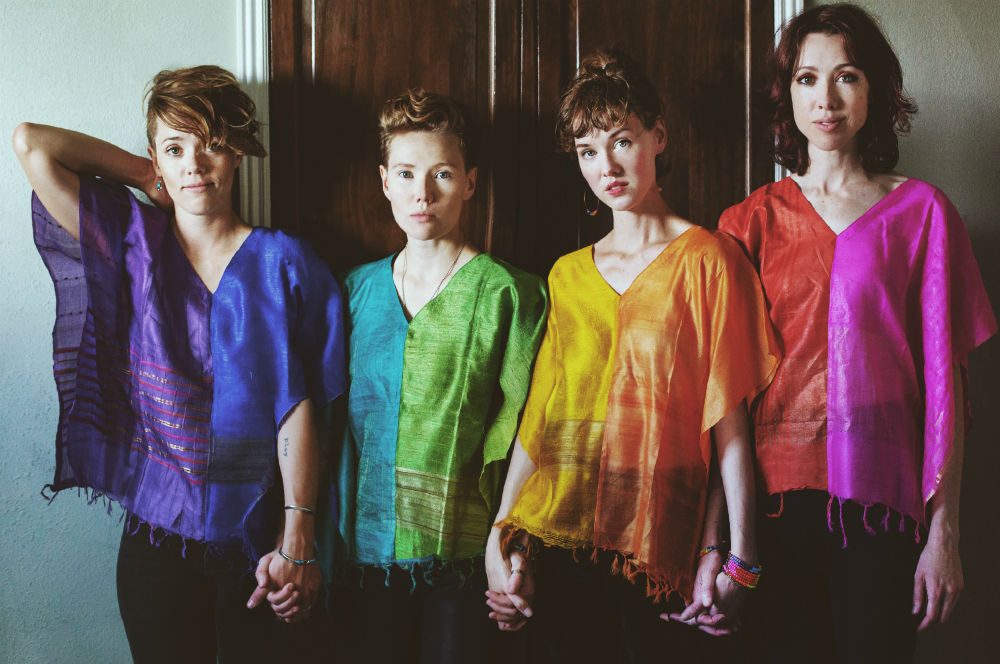 Rainbow is the first single from SHEL's upcoming EP, Wild Child produced with Joey Verskotzi and Tim Myers
SHEL's Eva Holbrook travelled to India to make the music video for Rainbow with a focus on raising much-needed funds and awareness for some of the world's most vulnerable women. The sisters hope their partnership with locally run outreach Hope Springz will make a lasting impact, helping restore colour and dignity to widows in Vrindavan, India.
In Some regions of India, when a woman becomes a widow, she becomes a "bad omen," shunned by friends and family.  In fact, Vrindavan, India is home to more than 20,000 abandoned and destitute widows, who live in forced exile.
But here's the coolest part–there are locally-run shelters like Hope Springz (featured in the award-winning documentary Beyond Karma) housing the women and teaching them how to support themselves by making jewellery (they're making rainbow coloured bracelets for this campaign, the commission by SHEL).
SHEL wants to help the women of Hope Springz by bringing awareness and telling the world about them.
After extensive touring across the U.S. and Europe,  sharing the stage with world-renowned orchestras, and supporting Amos Lee, the sisters have taken some time off the road to writing and record, as well as score Facebook's hit television series Queen America, starring Catherine Zeta-Jones.
SHEL's music can be heard in numerous films, TV shows, and commercials, including The Best of Me, The Fourth Phase, Depth Perception, Charged, the trailer for Women In Sports, Shameless (Showtime), The Fosters (Freeform), Riverdale (Netflix), Search Party (TBS), as well as commercials for Chevy, Toys R' Us, Panadol, Splenda, and Glade.