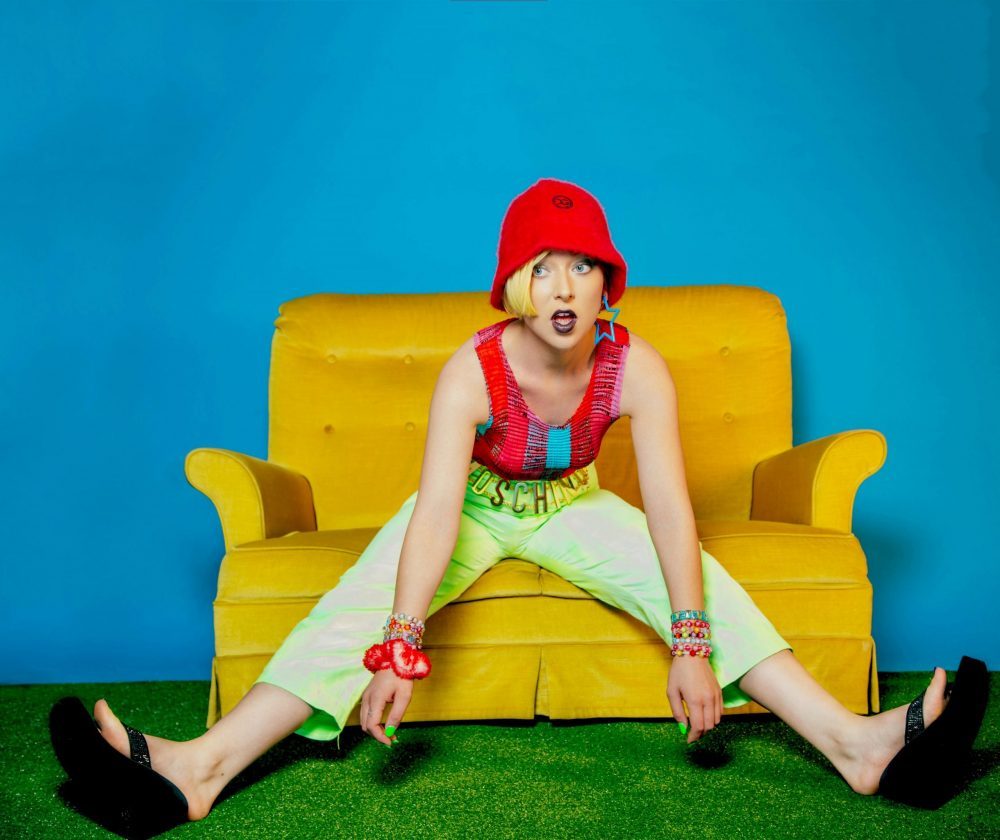 Asta has released a colourful new video for her single 'Want You To Know'.
The song shimmering with nostalgic synth-pop tones has been a popular tune across the airwaves all Summer long, having been added to full rotation on triple j & championed on commercial radio, particularly by Ash London on Hit Network.
The video for 'Want You To Know' was shot at the Culture Machine studios in Sydney and directed by Yasmin Suteja.
Speaking about the video Asta says, "When I made the song, I had a visualisation of what the video would be – colourful and weird. Yasmin then came up with this sexy Willy wonka-esque angle and I knew it was perfect. The song is about a woman that knows what she wants, so we wanted to capture that female strength and empowerment in the clip."
As her first original release in over 2 years, the video for 'Want You To Know' marks an exciting new chapter for Asta as she is set to release new music this year after working with Cosmo's Midnight, Yeo and more.
 Congratulations on your new video "Want You To Know", we love it. So, tell us, Asta, what do you want us to know about you?!
Thank you! So glad you guys are loving it. I guess I want you to know…that I'm back and back for good. I've never been more confident and excited in the art I'm making at the moment and feel so ready to show my fans.
It's definitely the most colourful video that you've ever released. Are you feeling brighter these days?
I really just went off on what I saw in my mind when I wrote the song like all I could see was pinks, purples and yellows. It just felt like the obvious thing to do so it's super hard for me to shake these ideas when I have them. Editing it was probably the funniest thing to do, I can't wait to explore that side a bit more. I feel much more comfortable in my vision and skin.
Tell us about the making of the video?
My friend Yasmin and I have wanted to shoot something for a long time, and when I showed her the song, she loved it and was really keen to work on the clip. The first idea she had was this sex crazed Willy Wonka CEO boss woman trapped in her own fantasy world which I could very much relate to. Ha! It was a very long day, and I was too excited the night before so I didn't sleep but I can't wait to do more
The Sydney Mardi Gras is coming up this week. Have you been to Mardi Gras before?
I think so! I don't remember I had too much fun. My friend's place looks over the entire street so we had the best view ever, definitely hitting him up again this year.
Have you played at an LGBT event before? If so, please let us know where/when/details.
I have! Fair day 2018. That's when I wore a wig on stage for the first time ever and I haven't looked back since. I felt like my songs really connected to people, especially the ones that I've written about visiting heaven and meeting angels and them telling you just keep doing what you want and be YOU. That song 'Doing What You Want' actually got synched to a doco called Shade about Queens of NYC. Everyone was lip synching it!! crazy
You recently went on tour with Cosmo's Midnight in Asia? What can you tell us about that experience?
Asia felt like a dream really. Especially Japan. It was very surreal. you could spend days just walking around gazing up at buildings, getting lost down alleyways and buying vintage clothing. I felt very inspired and myself there, not to mention the people there are so kind. They really love and appreciate pop music so I definitely plan on going back soon
We love your PR images, who takes your photos?
I love them too! Yasmin who directed my music video shot them in her Marrickville studio. I really enjoyed styling myself for that actually, I'd like to do that more!
What do you like to do away from music?
At the moment I really like to eat pasta, spend hours pinning on Pinterest, maybe go to Pilates, do some thrift shopping. I do love taking trips to Tasmania and visiting my family. In the past, I've neglected friends and family a lot so I'm really trying to put more energy into that this year.
What is on the agenda for the rest of 2020?
I'd like to travel the world more, release more of my songs, collaborate with more producers and artists. Get more into directing film clips, designing costumes. Just get weirder. That's the main agenda.