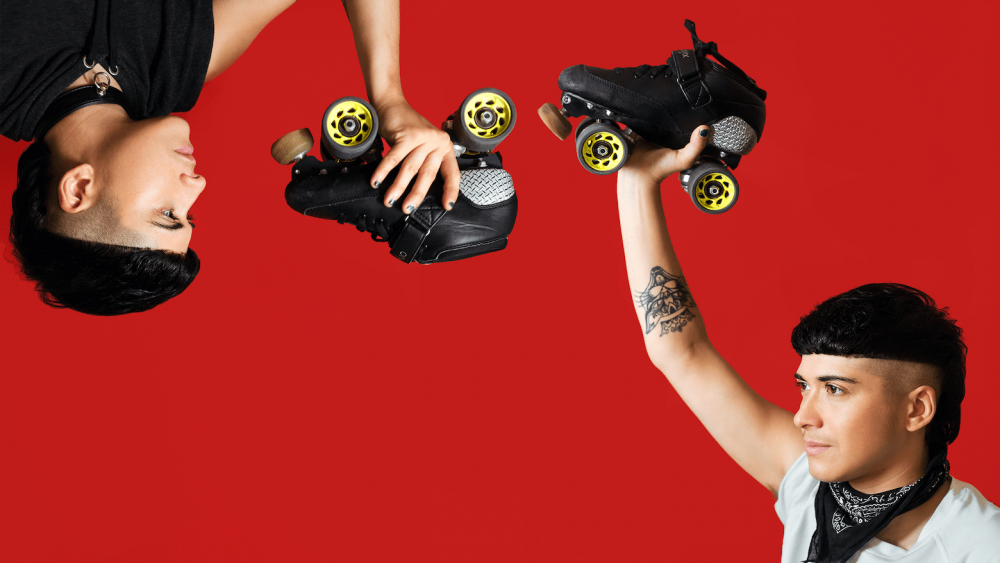 The Brisbane Queer Film Festival returns in 2020 to present, indulge and empower LGBTIQA and gender diverse film, filmmakers and screen content
Becoming independent in 2017, the festival is a highlight of the Brisbane queer community calendar, spotlighting dynamic stories that go beyond the binary.
The 21st edition is a collection of bold, defiant and refreshingly authentic queer storytelling by and for the queer community. The program embraces the gamut of queer cinema, spanning LGBTIQ+, gender diverse and intersectional films, with special selections for the niche and allies of Brisbane's queer community.
"We are always proud of the calibre, diversity and inclusiveness in the line-up of films. We're not the largest festival, but our program features films chosen especially for Brisbane's queers, allies and cinephiles," said BQFF Co-Director Shanon King.
"The opportunity to discover new voices within queer cinema, to be bold in our programming choices, and present the future of queer storytelling, were key elements in curating this year's program," said King.
The Festival opens with Georgian filmmaker Levan Akin's And Then We Danced, a passionate coming-of-age driven by the liberating power of dance. Sparking violent protests from ultra-conservative groups in its home country, the film stands as a powerful statement of intent for BQFF's 21st edition. Set in the gender-conservative Georgian dance scene, the story follows a headstrong young dancer breaking free and risking it all in pursuit of carefree newcomer Irakli – who becomes both his strongest rival and biggest desire.
Not to be missed is Sydney filmmaker Monica Zanetti's new feature Ellie & Abbie (& Ellie's Dead Aunt). Featuring a star-studded Australian cast including Janet King alumni Marta Dusseldorp, Rachel House (Thor: Ragnarok), Julia Billington (Mr Inbetween) and Zoe Terakes (Wentworth), the endearing romantic comedy follows a 17-year-old being guided through her first romance by her deceased fairy godmother aunt.
Program highlights include Emmy Award-winning filmmaker Michael Barnett's timely US documentary, Changing The Game, an intimate look into the lives of three transgender high school athletes and the hurdles they face; and the heartfelt, sensual trans love story Port Authority about a young man who struggles with his attraction to a transgender dancer amidst New York City's kiki ballroom scene.
Young Hunter follows a brooding young teen exploring his sexuality with a fellow skater, by Berlinale Teddy-winning Argentinian filmmaker Marco Berger; and Cambodian-British filmmaker Hong Khaou's second feature Monsoon stars Henry Golding (Crazy Rich Asians) as a Vietnamese-born man returning to the country of his childhood.
The stacked program also features two Australian Premieres from the voices of future trans storytelling: Rhys Ernst's coming-of-age story Adam, about a cishet teen who stumbles into misguided deception when a pretty girl assumes he is trans – and he doesn't correct her; and Jessie Jeffrey Dunn Rovinelli's So Pretty, following four queer and trans youth in New York City struggling to maintain their proto-utopian community against the outside world.
The 21st edition of the festival has a program including 9 features, 3 shorts sessions, 5 documentaries, 2 free sessions, with 13 Queensland premieres, and 3 Australian premieres, and special presentations of So Pretty, in partnership with Queensland Film Festival, and Indonesian auteur Garin Nugroho's Memories of My Body in partnership with Asia Pacific Screen Awards.
Part of the festival's independence is in its recognition as a member of the Asia Pacific Queer Film Festival Alliance, making BQFF a peer of international queer film festival leaders such as Taiwan Queer Film Festival, Shanghai PRIDE film festival, Tokyo International Lesbian and Gay Film Festival and Seoul PRIDE Film Festival, and locals Sydney Mardi Gras Film Festival and Melbourne Queer Film Festival.
BQFF is proud to continue with support from the Queensland Government through Screen Queensland's Screen Culture Funding program.
"After 15 years of support for BQFF, we are delighted to partner with them again in 2020," said CEO Kylie Munnich.
"Supporting film festivals like BQFF enables the empowerment of diverse voices in the film industry and gives access to a wider range of screen stories to entertain and inspire Queensland audiences. We wish the team at BQFF every success for another standout year of queer film programming."
The festival returns to New Farm Cinemas, which has established itself as Brisbane's premier venue for the moving image, from film festivals, independent, cult and arthouse screenings to popular blockbusters.
EVENT DETAILS
What: Brisbane Queer Film Festival
When: 5 – 15 March 2020
Where: New Farm Cinemas, 701 Brunswick St, New Farm QLD 4005
Website: https://www.bqff.com.au/