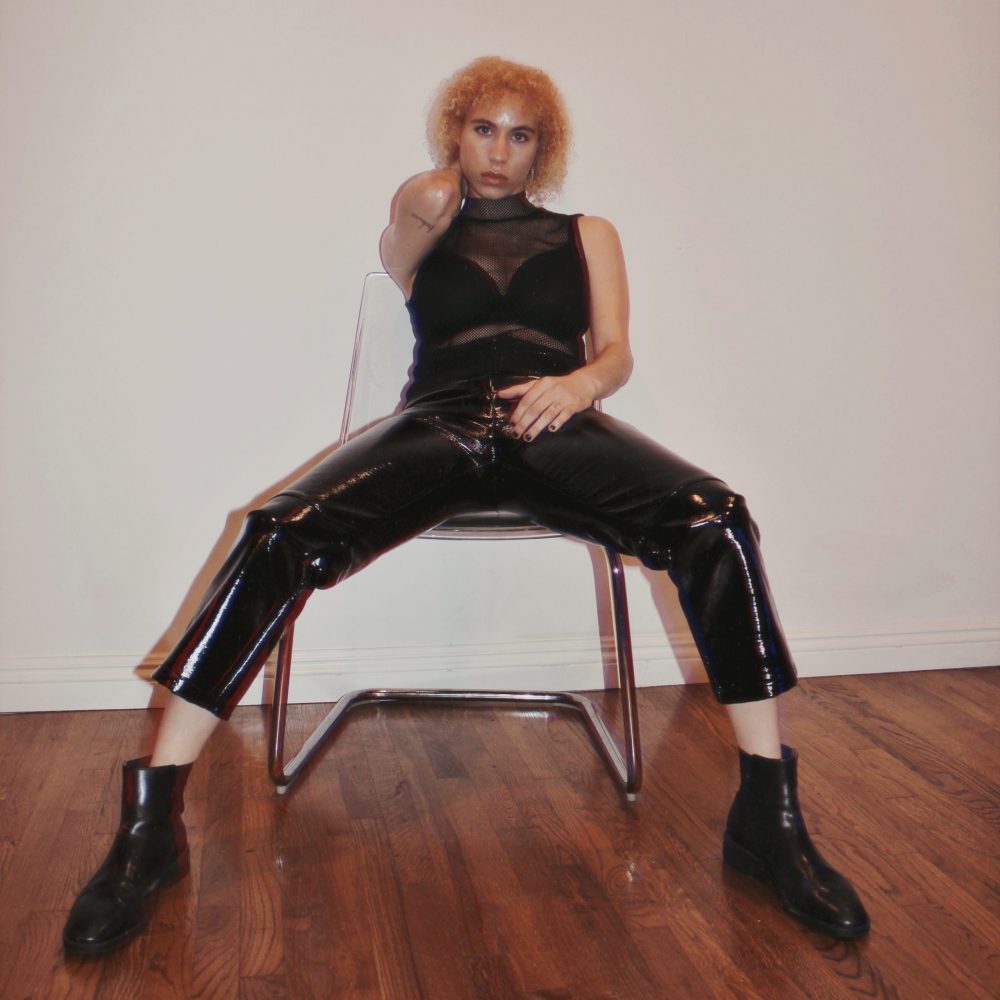 Lani Renaldo focuses on what dating is like in 2020 and how it's become a rarity to find a good-hearted person in a world full of players and cheats.
Like many others, she is fed up with the games and is on the hunt for a diamond in the rough.
The sultry new release is a delicious concoction of laid-back synths, groovy melodies and a demanding rhythm section.
The bisexual singer composes her music based on her own life experiences, which allows a level of authenticity to flow throughout, giving others an insight into her own experiences. In fact, her upcoming EP NOHEARTBREAK2020 is a collection of tracks detailing the journey of young adulthood and the many hurdles it faces, from discovering and coming to terms with one's sexuality, to becoming a fearless strong woman.
The EP truly has something for everyone and through Renaldo's honest songwriting, she creates a safe space, enabling audiences to feel connected with her on a deeper, more meaningful level. It is the musician's intention to be a voice for those that may be struggling with these awkward and difficult stages of life, showing them that they are not alone and no matter how tough times may be, always stay true to who you are.
Renaldo has spoken often about her love for 80's music and her expansive musical taste, ranging from SZA to Fleetwood Mac. This contributes to her dynamic and diverse palette, resulting in a unique sound, which is undeniably her own.
As an artist, producer and multi-instrumentalist, she succeeds in maintaining complete control over her work, keeping true to her identity and carving out her very own place in an over-saturated industry. Her work ethic and grind is commendable and it is her sheer determination that has seen her performing at the AMA'S alongside Alessia Cara, as well as having the honour to open for Halsey at The Shrine. Continuing her journey of evolution, we're excited to see what the future holds for Renaldo, with the upcoming release of NOHEARTBREAK2020.
We got to speak to Lani Renaldo about her upcoming EP, how she is coping in lockdown and more.
Hi Lani, thanks for chatting with Curve Magazine. First, tell me about your new single "Love Games". What is the song about and what inspired you to write it?
Thanks for chatting with ME! "Love Games" is essentially about liking someone who is hot and cold with you. It talks about the games that a lot of us play in relationships. I pulled into stories from my friends but also the fact that I'm tired of games! I have zero tolerance for any drama or confusion in my life, so I wanted to write a song that addressed that.
You identify as bisexual. Do you have a coming out story you can share with our readers?
I knew I was bi really early on in life and I held that with me until about 7th grade when I was fortunate to learn more about gender and sexuality at school. I came out to my friends when I was 13 and waited until I was 16 to call my mom and tell her. She already knew it wasn't a big deal, but I had so much anxiety that the call would go poorly. I think sometimes my sexual orientation isn't always understood, but I've always had people in my life that we're willing to learn. It took some time for everyone to get on board and there are still people I'm not out to, but the people that I am out to have been so incredible. I've really been blessed to have an amazing support system of people who accept me.
What is on your playlist right now?
I've been bumping the new 1975 singles — I'm so excited for their new album to come out. I'm loving LANY's new single, "Good Guys." I also have 0 shame that I've been listening to the new Lennon Stella and Charlie Puth collab, "Summer Feelings" – the bass line is so hooky and I love the chorus. I know it's for the new Scooby-Doo movie but I also watched that so, again, 0 SHAME lol.
How are you staying connected to your fans during quarantine?
I'm using Twitter and Instagram primarily to talk to fans! I've been trying to do IG lives and polls to see what kind of content fans want from me. Additionally, I've been working hard to finish the rest of my EP so that I can share it with them ASAP.
Who would you like to collaborate with, dead or alive?
Hard question! I feel like my answer changes every other week. I have a lot of admiration for so many musicians. Right now, I'd really love to work with Summer Walker. I think her music is incredibly dope – from the actual production to her vocals. She's flawless. I loved Over It and think we could make some really sexy R&B tracks.
What is your favourite queer TV show or movie?
When I was in high school, my school used to host LGBT movie nights (S/O Pride club) so I've seen too many LGBT movies to count. The one that really stuck out is an OG — Camp. It's so funny and so relatable because I went to theatre camp and grew up doing musicals, the way that world is portrayed is so spot on. I also love that young Ana Kendrick is in it. It's a super cute movie!
What's next for Lani Renaldo?
My EP NOHEARTBREAK2020 is coming out later this year and I'm so excited for listeners to get a deeper look into my life. I'm growing up with most of them so I hope that they can relate to the subject matter. I've also got another single coming out soon….so be on the lookout for that!
Finally, what would you like to tell your fans?
I love y'all. Thank you for supporting me, listening to my music and believing in me. I couldn't do this without support, so it means the world to me. I can't wait to see you all at a show. Until then, stay safe and know that I'm thinking of ways to create the best possible show for you! xx