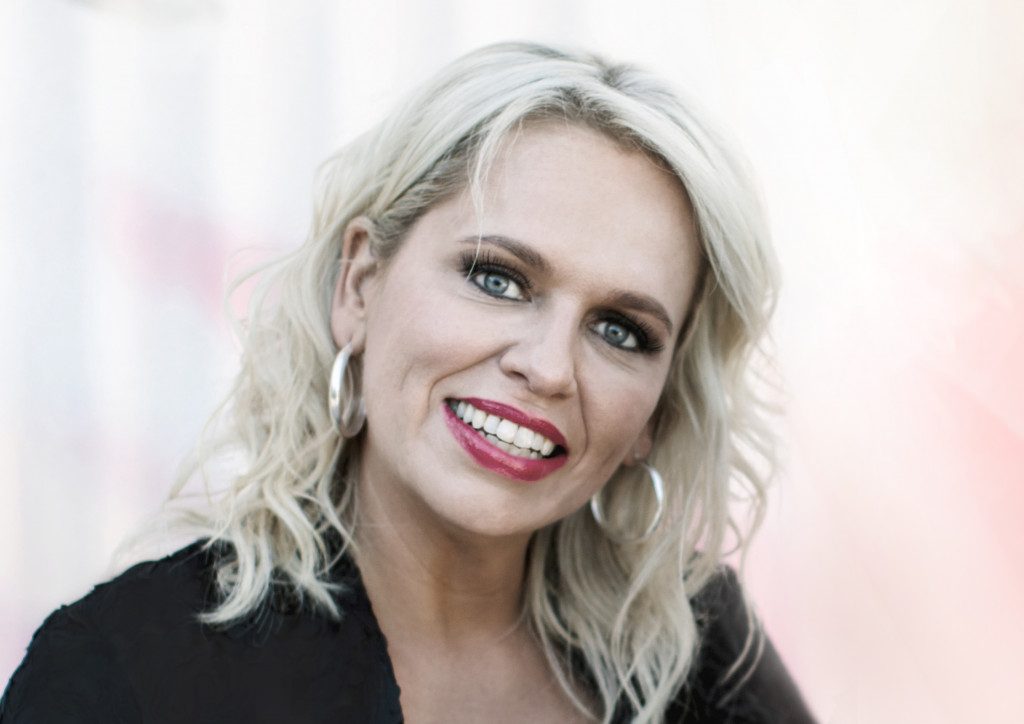 Beccy Cole's latest album Lioness is nothing short of stunning.
A collection of self-penned, personal and poignant songs perfectly displaying Cole's strength of character, huge heart and razor-sharp wit.
In an Australian first, Beccy Cole procured the talents of some of Australia's finest female musicians to make the only ever 100% female produced album. The title track, "Lioness", allows a glimpse into Beccy's personal life as she explores a world beyond falling in love (Cole married successful cabaret and jazz performer, Libby O'Donovan earlier in 2018).
In a series of short stories, Cole takes the listener on a journey of mishap (her wit shining through), returning to a chorus declaring life better with her partner. "I'm a scaredy-cat sometimes but I'm a lioness with you."
So your new album is dropping soon! You must be excited. Tell us a little about it.
Very excited! I wrote the songs for the album on a little solo trip to the Murray River back in March this year and I had a pretty clear direction of how I wanted it all to sound as I constructed them.
It's been quite a while since your last album. Why is that? How did it feel getting back into the studio?
I actually released an album last year with Adam Harvey, a collection of well-known country duets. We toured throughout 2017 and into the early months of this year. It was great fun but I do prefer to sing my own songs, it feels more authentic to me!
And you've come back this time with an all-girls band. That's making quite a strong statement! Was that the intention?
I've been gathering this great group of female musicians for quite some time now and even before I had written the songs, I knew that I wanted to make an all-female album, from the musicians to the production to the artwork. It's such an important move in this very male-dominated world of music. It's our job to change the ingrained ideas of dreams and goals for little girls – we can do that by being ourselves, it's a pretty cool role to play!
Give us some insight into the Lioness video clip.
The song itself is about how much better I function when I have my wife beside me, for that reason I wanted a female couple to play the lead role in the clip. The band and I performed on a very cold and windy day up at Mount White, NSW but I do love the shots, very positive, happy and strong women. Along with the performance, we see a young lesbian couple excited and in love, they're SO cute! And yes, it's a first for Australian country music, we haven't been too visible on the Country Music Channel but I'm thrilled to say that it has been added this week as a 'hit pick' – that sounds pretty accepting to me!
And Libby has just come out with an album too! You must be proud.
I sure am! Libby is a beautiful songwriter and I'm so happy that these special creations are being heard. She has a very clever way of storytelling through her music and I'm so thrilled that the country audience has embraced her as an artist. I love our collaborations too, she on my album and me on hers – I'm not sure how we find the time but it's magic when it happens.
What's it like living as an out and proud lesbian couple in the country?
Better than it was! Seriously, it's a great time of acceptance and affirmation in our country. It seems that after the vote was overwhelmingly in our favour, there was a sense of belonging, of worthiness…that, of course, should never have been in question, but that's how it felt. Libby and I married as soon as we could and I LOVE saying 'my WIFE!'
'You should meet my wife…' 'My wife loves her coffee..' 'Let me ask my wife…'
What does it mean to be an out lesbian singer—do you feel some responsibility?
Yes, but not as a burden. I think any lesbian in the public eye need only be herself and as a touring musician, this provides a safe place if any member of our community wanting to attend the show. Some of the songs on the new record reflect on the struggle that our community felt during the plebiscite, it was real and raw, I felt compelled to write about it.
Any particular stories you feel like sharing about any of that?
There's a song on the new record called "Our Souls" about a husband and wife that worked for me last year, they did sound and lighting. One night after a show, they handed Libby a booklet outlining the damage that marriage equality will do to our society and in particular, our children. I never yell but I yelled that night! I ripped him a new one and wrote a new song! They don't work for me anymore – actually, they don't work for anyone I know anymore!
You have a passion for camping. What are some early memories of it?
I just love camping with a group of people, there's nothing else like it! A campfire, some wine and a guitar, the beautiful night sky, it's hard to beat.
And you've turned that into something beautiful. Tell us about your Aussie road crew?
Libby and I often host tours overseas, we were playing some music to a group of Australians after a day of animal spotting in South Africa when it dawned on me that we should be doing this kind of thing in our home country. We decide to try a tour with the aim that this may be a future venture. It was so successful that we are now in our 3rd year and about to do our 7th tour! We just love hosting them, it's a lot of work, but we have great staff and we fit the camping trips in between our album tours. Our last tour was attended by 40% lesbians, we're pretty proud of that!