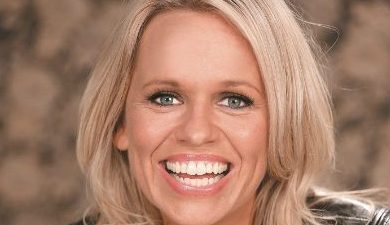 Beccy Cole returns with the second single and title track from her Top 20 ARIA album 'SWEET REBECCA'.
Following on from moving lead single 'Broken Soldiers', 'Sweet Rebecca' is a reflection by Beccy on her formative years and experiences; a message to her younger self framed by melodic up-tempo guitar and banjo.
Directed by multiple Golden Guitar-winner Duncan Toombs, the video for 'Sweet Rebecca' is a compelling narrative about many of the key people that have impacted Beccy's life and career.
In regards to the experience, Beccy Cole said, "Filming for 'Sweet Rebecca' was like a day trip back in time! Both Duncan and Amanda from Filmery had just finished reading my book before coming up with the concept that included some very significant people in my life.

The kids acting in the clip were fabulous; I spent the whole day with a lump in my throat. Little Beccy was perfect, just as cute as a button (cuter than I was, I'm sure).The video captures the song beautifully; anything that makes Kasey Chambers cry has to be a winner! I, myself, cry at most things these days!"
'Sweet Rebecca' debuted at No.19 on the ARIA Mainstream Album Chart in April this year, giving Beccy her highest solo album debut to date. Claiming No.2 on the ARIA Country Albums Chart, 'Sweet Rebecca' is without doubt Beccy's most daring and genuine album yet; An engaging mix of heart-on-sleeve acoustic ballads, coupled with a dash of her trademark humour.
Produced by acclaimed producer/musician Shane Nicholson and recorded at Soundhole Studios on the NSW Central Coast, 'Sweet Rebecca' is Beccy's tenth studio album and the first on which Beccy has written on every one of the album tracks. Libby O'Donovan, Sara Storer and Gina Jeffreys team up with Beccy on two of the album tracks including 'Precious Times' – featuring Sara Storer and Gina Jeffreys on vocals.