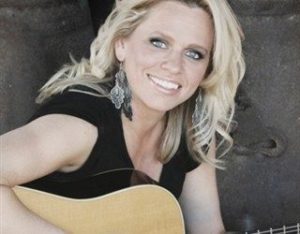 The country music star says she's being true to herself.
Beccy Cole, the smiling, blonde sweetheart of country music, revealed on "Australian Story" Monday that she is gay. She said that she was inspired to come out by her 13-year-old son, Rikki. "What started me thinking about revealing this more publicly was he was bringing a friend home and said, 'Don't worry mum, I haven't said anything.'"
Once Cole realised her son was trying to protect her, she said she wanted to set an example that "to be yourself is the most important thing in the world."
Cole said that she realized that she was gay years ago when she ended her relationship with her husband Mike Albeck. At the time Rikki was only 6 months old.
"About 20 years ago, kd lang was a country singer and she said Nashville wasn't ready for the vegan lesbian who sings country music," Cole said. "You would hope times have changed."
Welcome out of the closet, Beccy!