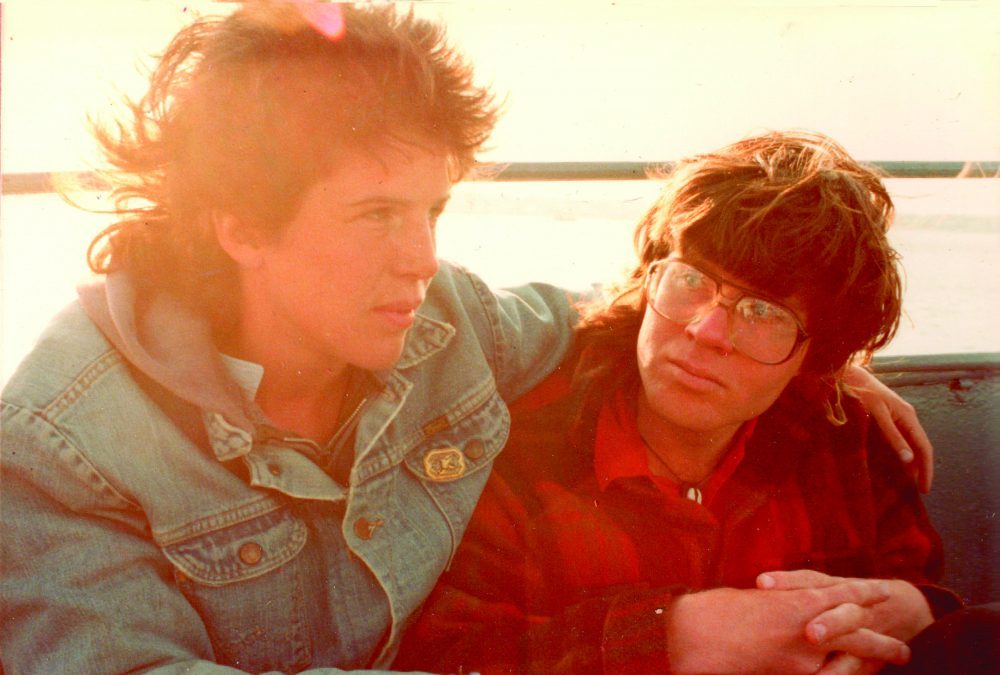 Queer Screen festival director Lisa Rose gives us her picks for the top 5 lesbian films.
Eva + Candela
Filled with raw lust and heartfelt emotion, Eva + Candela follows Candela, a film director, and Eva, her star, as they fall in love and begin a life together. Over time, their relationships transform from fierce desire into a structured routine, testing both women, their love, careers, and their sense of self.
Lisa says: "This is part of our Focus on Latin America, and it's so hot we are screening it twice. Eva + Candela is one of the sexiest lesbian films I've ever seen. It's incredibly authentic, and the chemistry between the two leads is fantastic.
The filmmaker, Ruth Caudeli, is one to watch; we get to see a bit more of her work this year. Sometime after she made Eva + Candela, the film, she caught up with the two leads in the movie, and together they made an 18-minute sequel, which is playing in our Lesbian Shorts package."

Anchor & Hope
Anchor & Hope follows Kat and Eva, two different yet free-spirited women whose lives start crumbling when Eva decides she wants to become a mother – with Kat's friend Roger as the donor. Despite her apprehensions, Kat goes along with it, fearing losing the woman she loves. This unique depiction of loyalty and sacrifice is a masterpiece rooted in the realities of modern love.
Lisa says: "I love this film. It's very relatable, with excellent performances from Natalie Tena (Tonks from Harry Potter) and Oona Chaplin from Game of Thrones. It hits all the right notes of drama, humour and romance."

Silvana
Silvana is a politically-charged documentary charting the rise of Swedish rapper Silvana Imam. The film examines the personal tolls of instant fame based on her romance with pop star Beatrice Eli… Silvana is an inspiration for queers in the context of Sweden's conservative political backlash.
Lisa says: "The subject of the documentary, Silvana Imam, is someone that LOTL readers need to know.  She describes herself as 'Sweden's super dyke' and raps about punching fascists, opening borders and being queer.
In the doco, we watch her fall in love with Swedish pop sensation Beatrice Eli. It's an absolute treat. Watch the trailer on our website, and you will be thoroughly convinced to check out the film."
Dykes, Camera, Action!
Take a trip down memory lane with Barbara Hammer (Superdyke), Rose Troche (Go Fish), Desiree Akhavan (Appropriate Behavior) and others in Dykes, Camera, Action! where the women behind the lenses of queer cinema's most famous and pivotal lesbian films discuss how they've explored queer identity through their work and share their own experiences of looking for themselves on screen.
Lisa says: "This fascinating documentary charts the history of lesbian cinema, concentrating on films from the .70s, the 80s and 90s that came out of the United States. We are following the screening with a free discussion where our hand-picked expert panel will delve even further into the depth of lesbian screen history. Don't miss it!"
Good Manners
Set in contemporary São Paulo, this acclaimed Brazilian feature stylishly weaves romance, drama, horror, and comedy. Wealthy and mysterious Ana hires poor, lonely nurse Clara as a nanny for her unborn child. One night, the two women become passionate lovers during a full moon. Their romance is short-lived, however, as Ana gives birth to a son who is not quite human, and Clara takes on the responsibility of protecting him.
Lisa says: "It's the lesbian multi-genre film you've been waiting your whole life for. On the surface, it's a film about lesbians and werewolves, but .it's a beautiful film about unconditional love."