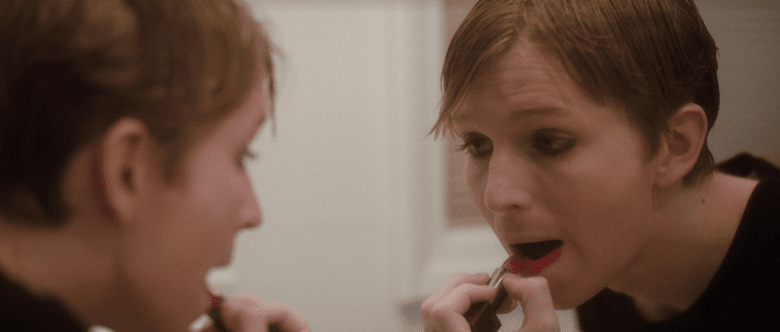 Want to see some good LGBTQ+ films?
Sequin in A Blue Room
Drawn into the online world of sex finding apps, sixteen-year-old toys with their identity under the screen name Sequin. A coming-of-age story of a queer teenager who gets caught up in a recurring anonymous sex party known as The Blue Room.
Suburban Wildlife
Featuring a crop of young female and queer talent, Suburban Wildlife follows four young friends who find themselves at a crossroads when their dreams and ambitions start to collide in unexpected ways.
A realistic take on queer storytelling … "We felt that often queer narratives involve tragedy… that always seems disingenuous. In Suburban Wildlife, there is no neat ending or resolution here, just as in life" – McCluskey
XY Chelsea
A look at the life of Chelsea Manning – a trans woman soldier in the United States Army, who was sentenced to 35 years in prison at an all-male facility for disclosing to WikiLeaks nearly 750,000 classified or sensitive military documents in 2013.
Trixie Mattel: Moving Parts
Dives into the life of the popular US reality competition TV series RuPaul's Drag Race All-Stars season 3 winner Trixie Mattel, focusing on the pressures of performing and maintaining the reign of the tiara;

Papi Chulo
A gay lonely TV weatherman strikes up an unusual friendship with a straight middle-aged Latino. Papi Chulo is a touching, feel-good story of grief, friendship, loss and kindness across language and cultural barriers.

I Am No Bird
Four brides are followed in preparation for their big day – from Australia to Turkey, India to Mexico. Anna, a conservative Melbournite. Benay, is a kindergarten teacher in Izmir, Turkey. Dalia – who proposed to her girlfriend after the law change in Mexico City, and Luthanlu Kamei – a Naga woman from Northeast India. The film looks at these four different women, their lifestyles and their broader cultures to explore issues on gender roles, faith, family and love.
This is Not Berlin
An autobiographically-inspired feature set in the mid-80s Mexico City punk and New Wave underground scene, by Hari Sama (The Dream of Lu). Seventeen-year-old Carlos doesn't fit in with his friends or family and finds his life boring. In a quest to find himself, he tumbles into the nightclub scene, with its excess of drugs and new sexual experiences.