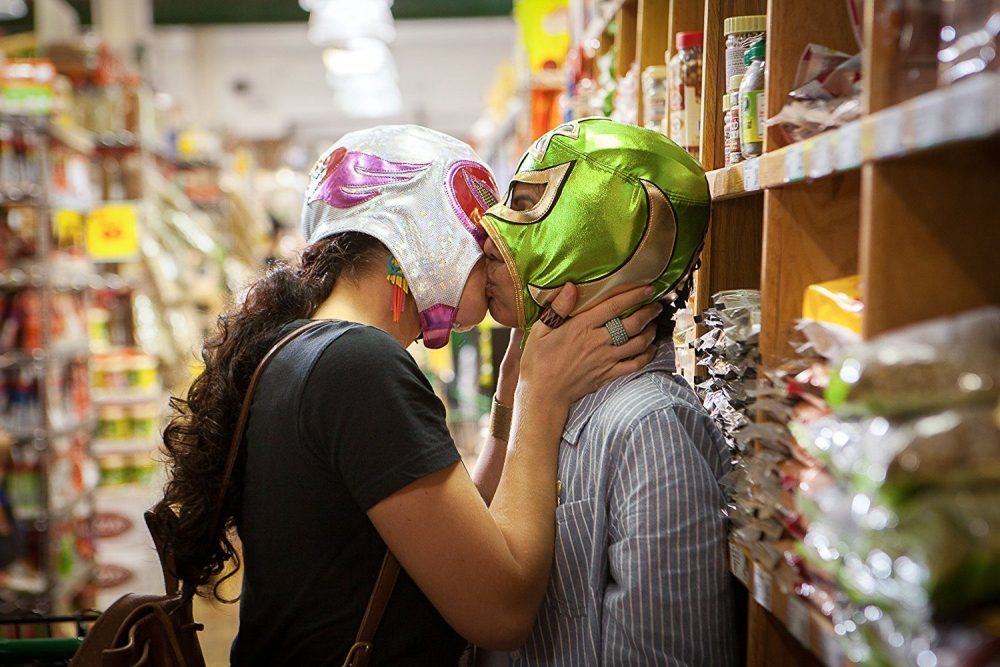 Bringing contemporary, classic, diverse, and inclusive LGBTQIA+ films to Geelong.
The Geelong Queer Film Festival Committee is very proud to announce the inaugural Geelong Queer Film Festival at the Pivotonian Cinema.
The festival brings contemporary and classic, diverse and inclusive LGBTIQA+ films to Geelong; offers a film making commission, and opportunities for volunteers to participate in the queer community.
The GQFF opens on FRIDAY 13/APRIL, 7.30 pm with A Moment in the Reeds (18+). The film sensitively and sensuously explores the developing connection between Tareq, a Syrian refugee, and Leevi, who has returned to his native Finland to help his father restore the family lake house.

On SATURDAY 14/April at 12.00pm, the GQFF continues with LGBTIQA+ Australian Shorts (18+). This diverse showcase of nine queer stories made by local filmmakers will take you inside the Australian sharpie scene, the Australian Women's Football League, the inner life of a Melbourne bear, a transgender kid's first day at school, the alien abduction of a drag queen and girlfriends doing crime.
At 3 pm on SATURDAY 14/April, we showcase Out in the Line-Up (15+) a documentary that follows the stories of gay and lesbian surfers around the world. The screening will be followed by a Q and A with the producer, Thomas Castets, and local media presenter, Joel Carnegie. This session is proudly sponsored by WorkSafe.
Quirky lesbian romance, Signature Move (18+) screens at 7.30 pm on SATURDAY 14/APRIL. Zaynab, a 30-something Pakistani-Muslim lesbian, is struggling with her mother's expectation that she find a husband when she falls in love with Alma, a bold Mexican lesbian, who shares Zaynab's love for Mexican Lucha-style wrestling.

At 11.00 am on SUNDAY 15/APRIL we screen The Feels (18+) a racy, hilarious ensemble comedy where a group of friends gather for a weekend away to celebrate the impending wedding of Andy and Lu. Of course, things go awry!

The festival concludes with the screening of the award-winning documentary The Untold Tales of Armistead Maupin (18+) on SUNDAY 15/APRIL at 1.30 pm. The doco details the life and career of Armistead Maupin, celebrated author of the popular book and TV series 'Tales of the City', with interviews and archival footage.

GQFF invites volunteers to help out with various jobs throughout the festival. LGBTIQA+ people and allies are encouraged to volunteer. GQFF will be offering volunteers a free ticket to any film throughout the festival that they are not working on and the chance to hang out with the wonderful rainbow family of Geelong! All volunteers must be 18+. Volunteer induction session TBA.
Early Career Filmmaker Commission
With the support of the City of Greater Geelong Council, the Geelong Queer Film Festival will provide a $500 commission to an LGBTIQA+ early career film-maker to produce a short film.
The commission will be for the best concept for a short film that:
Explores a positive LGBTIQA+ theme in the Geelong region
Includes an iconic Geelong location or symbol.
Eligibility is open to early-career LGBTIQA+ filmmakers with strong connections in the Geelong region.
Filmmakers will need to submit a film proposal in accordance with the application proforma supplied by GQFF. The film proposal application will be available for download on our FB site.
Applications open on Friday 13/April.
SPONSORS and SUPPORTERS City of Greater Geelong; Geelong Rainbow Inc.; Melbourne Queer Film Festival; WorkSafe; VAC; Provincial Media; Pivotonian Cinema; Deakin University; National Wool Museum; Piano Bar.