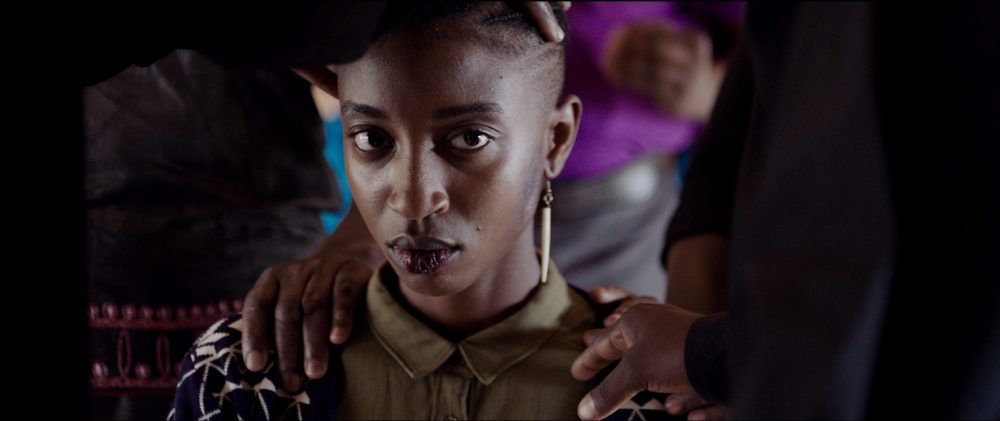 More films have been added to Geelong Pride Film Festival
Geelong's festival of LGBTI-themed films is back in 2019, with more films and a new name. The Geelong Pride Film Festival will be held from April 5-7 at the Pivotonian Cinema and Courthouse Youth Arts.
Festival director Stephen Ryan explains "Our first festival in 2018 was a great community event and we sold out all of our film screenings.

This year we have added a second venue and we are showing more films".
The festival is being made possible through the generous support of a number of sponsors and supporters. Deakin University, WorkSafe Victoria and Piano Bar Geelong are key sponsors. The festival has also received support from the City of Greater Geelong, Provincial Media, Thorne Harbour Health and the Victorian Government through the Pride Events and Festivals Fund.
"The fantastic lineup of films this year includes Rafiki, a beautiful Kenyan film that was initially banned in that country, about the daughters of rival politicians who fall in love against the odds. Opening Night is the feel-good UK film Tucked about a drag queen in their mid-70s who receives a diagnosis with six weeks to live, and their surprising new friendship with a rising young drag queen that leads to adventure and a very unique bucket list.

We are really pleased to be partnering with the new Geelong Cats Pride Supporter Group to screen the Swiss film Mario. Mario tells the story of two soccer players who fall in love while competing for a spot on a professional football team and then face the harsh reality of homophobia in professional sport".
Other films include Wild Nights with Emily, about the poet Emily Dickinson and the affair she had with her sister-in-law (starring Molly Shannon), the biopic Mapplethorpe (starring Matt Smith) about the life and controversial work of the infamous American photographer and a collection of new Australian short films presented in collaboration with the Melbourne Queer Film Festival.
"We are also hosting a special presentation of the important and timely documentary Transmilitary about the 10-15,000 transgender people that serve in the US military. The film follows the lives of four individuals who put their careers and their families' livelihoods on the line by coming out as transgender to top brass officials in the Pentagon in hopes of attaining the equal right to serve. The ban was lifted in 2016, but with President Trump now trying to reinstate it, their futures hang in the balance again. This event is sponsored by WorkSafe and will be followed by a Q&A with Sally Goldner AM the co-founder of TransGender Victoria".