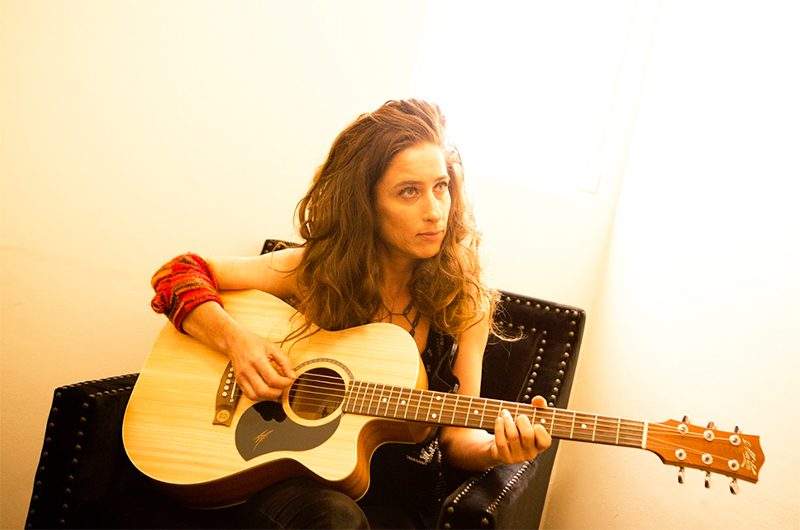 Diana Anaid tours Australia in wake of the new album!
Starting in 1997, Anaid's self-funded and self-produced feral-folk debut stood out amongst the hip hop and teen-pop that was dominating the 90's airwaves, spawning the #1 alternative hit I Go Off, and leaving many to wonder if this young mum was just another one-trick pony.
Diana's follow up I Don't Think I'm Pregnant saw her receive her 5th ARIA nomination and her second inclusion in Triple J's Hottest 100, crossing into commercial radio with Don't Believe In Love and silencing those who had placed her in the one-hit-wonder pile.
With comparisons to Liz Phair, P.J Harvey and Ani DiFranco, Diana Ah Naid (as she was known until changing it to the palindromic Anaid) in 2004 cracked the U.S market with Last Thing and her 'No Boys Allowed' campaign, which saw the single climb into the Billboard Top40.
Her first album in 7 years, with the video clip for Can't Apologise by Rock n Roll Hall of Fame recipient Nick Egan (Oasis, Duran Duran), My Queen was mastered in the UK by Tim Young ( Massive Attack/Madonna ) and it's a list of impressive contributors help to create the album of Diana's career.
Co-written with longtime guitarist Nathan Correy, My Queen's 11 songs reveal the tremendous personal and musical growth of the artist with themes of endurance and transformation, capably backed by some of the countries best players and produced by ARIA award winner Steve James (Sex Pistols, Siouxsie and the Banshees)
Diana's career highlights include US Billboard Top 40 placement, 5 ARIA nominations, 2 inclusions in Triple J's Hottest 100 and sets at the BDO, Falls, Vans Warped, Woodford, and Byron Blues Fest.