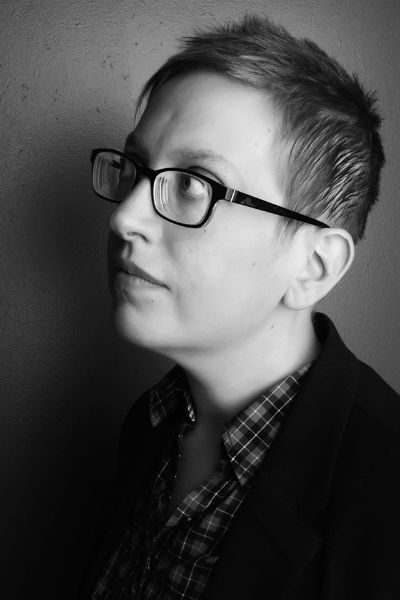 The Chicago bookstore celebrates Women's History Month and a grand reopening.
Women & Children First, located in Chicago, has reopened with renovations and renewed enthusiasm for their role in the community.
The premises will feature a new community and events room, not to mention a slew of exciting events!
The Grand Reopening Open House on Feb. 21 will have live music and light refreshments, and on Mar. 21 Women's History Month and the history of Women & Children First will receive double-bill celebration!
New co-owners Lynn and Sarah will be joined by co-founders Ann Christophersen and Linda Bubon to unveil several pieces of original art that are being created by bookseller and artist-in-residence Jill Kuanfung.
These artworks pay homage to the many feminist authors who have been hosted by the store over the last thirty-five years.
And check out the amazing events below:
Friday, February 20 at 7:30 p.m. 
Alison Gruber
You're Not Edith: Autobiographical Essays
Reading and Signing
In this gutsy and unconventional essay collection, Allison Gruber examines her life as a young lesbian and breast cancer survivor. Through discussions of madness, religion, gender, and feminism, Gruber's captivating prose details everything from her teenage obsession with primatologist Dian Fossey to a dachshund named Bernie. Rippling with dark, often absurd, humor, You're Not Edith invites readers into an unusual life, interrupted.
Sunday, February 22 at 4 p.m. 
Ami Polonsky
Gracefully Grayson
Reading and Signing
Grayson Sender has been holding onto a secret for what seems like forever: "he" was born into the wrong gender. The weight of this secret is crushing, but sharing it would mean facing ridicule, rejection, or worse. Will newfound strength, drawn from an unexpected friendship and a caring teacher, be enough to help Grayson step into the spotlight she was born to inhabit? This critically acclaimed novel for middle-grade readers explores identity, self-esteem, and friendship with nuance and heart.
Thursday, February 26 at 7:30 p.m. 
Noah Berlatsky
Wonder Woman: Bondage and Feminism in the Marston/Peter Comics, 1941-1948
Reading and Signing
William Marston was an unusual man—a psychologist, a pulp novelist, and the (self-declared) inventor of the lie detector. He was also the creator of the comic Wonder Woman, which he used to express two of his greatest passions: feminism and women in bondage.
Comics expert Noah Berlatsky takes us on a wild ride through the Wonder Woman comics of the 1940s, vividly illustrating how Marston's many quirks and contradictions, paired with Harry Peter's illustrations, produced a comic that was radically ahead of its time in terms of its depictions of female power and sexuality. Himself a committed polyamorist, Marston created a universe that was friendly to queer sexualities and lifestyles.