Celebrating women in uniform from WWI, WWII to the 21st century.
Marrickville Council's International Women's Day event will celebrate women in uniform at a fascinating exhibition juxtaposing modern Marrickville women with historical images, films, and stories.
"WWI was, for many women, a genuinely liberating experience. One immediate result of the outbreak of war was that women threw themselves into volunteer roles in organisations such as the Red Cross. They discovered the value of work outside the home, and they loved it.
"Then during WWII, women entered the workforce in unprecedented numbers. And, unfortunately, the wars also left larger numbers of women widowed, who then simply had to make a living," Councillor Gardiner said.
Women in Uniform celebrates not only these women but modern Marrickville women who are making a contribution to today's community – women such as Ambulance Service of NSW, NSW Police Force, NSW State Emergency Service, NSW Parks and Wildlife Service, and Royal Prince Alfred Hospital.
Over 150 women have participated in the project – including from the iconic but soon-to-close Dairy Bell Ice Cream factory in Camperdown, rangers from Marrickville Council, and local barristers, sportswomen… anyone who wears a 'uniform' as part of their role in our modern society.
The contemporary portrait photographs are by Paola Talbert, an inner west based photographer who has featured in many solo and group exhibitions and was commissioned by Marrickville Council to provide her signature colour underwater images for the Annette Kellerman Aquatic Centre in 2012.
"This is a fitting event in the lead up to Marrickville Remembers, our Gallipoli centenary commemoration," Councillor Gardiner said. On Sunday 19 April, Marrickville Remembers to include a commemorative march, ANZAC service, the unveiling of the new Winged Victory, and the opening of the Marrickville Soldiers exhibition.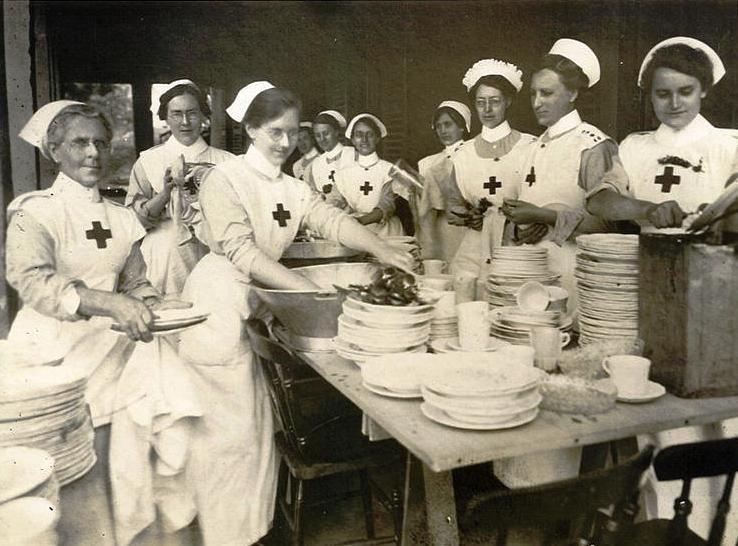 Exhibition: Women in Uniform
Date and time: Thursday 26 February – Sunday 8 March, Wed to Sun, 11 am-4 pm
Location: Chrissie Cotter Gallery, Pidcock Street Camperdown
International Women's Day celebration
Date and time: Sunday 8 March, 3-5 pm.
Location: Chrissie Cotter Gallery, Pidcock Street Camperdown
Everyone is welcome for refreshments, fun, and children's art activities.
Adults, join us for a complimentary glass of bubbles!
RSVP by emailing rsvparts@marrickville.nsw.gov.au