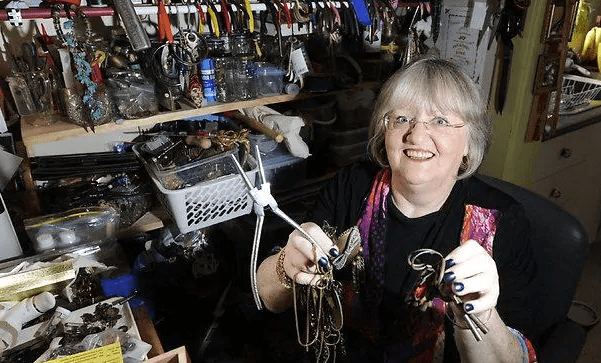 The shed will act as an "intergenerational hub" where knowledge of creative arts could be passed down to women of younger generations.
The shed is the brainchild of Council's Seniors Reference Group member Cherie Thompson.
"Creative, older women are under-recognized and under-acknowledged," Cherie said. "There's so much for emerging young artists but nothing for emerging late bloomers. The shed will be a meeting place for writing, art – anything creative –  and learning tasks such as changing a washer on a tap.
"Over the years, we've lost all those techniques like crocheting, recipe making, sewing…what the baby boomers didn't teach their daughters. In the 70s, when the throwaway era began, people just thought, 'why to bother making it when we can buy it?'" Cherie said.
The meeting will measure community support. If enough local women are interested, a suitable venue will be where the core group could meet weekly or possibly more regularly.
"Marrickville Council last year supported the establishment of a Men's Shed, which has been very successful in providing support, friendship and activity for local men," said the Mayor of Marrickville, Councillor Victor Macri