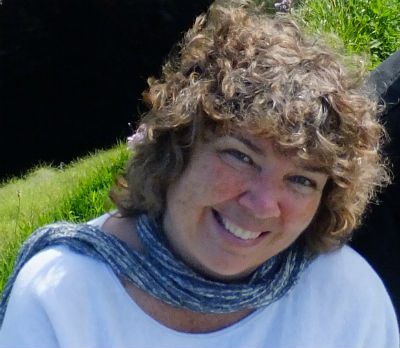 The launch of the Long-Lived Lesbians column.
The launch of the Long-Lived Lesbians column on March 20, 2014, brought more comments to Curve's website than any other piece ever! LLL readers of Curvemag.com emailed, too, saying yes to more news of our lesbigold (lesbian, bi, gay, old) lives.
Here's LLL's 2014 in review:
Since my own LLL life has been touched by Ferron since I was 19, and I know that she's adored by lesbians of all ages, Ferron was our first interviewee.  Although she's not performing these days, she's still creating beauty and bringing people together in community and celebration. I love Ferron, and it was wonderful to talk to her again.
Rebecca Miller spoke to LLLs about housing matters, including what we might need as we age. Sobering but reassuring, Miller shared her insights about choices we all have to make, and told us where to get support. Talking to Miller reminded me that I need to be mindful about ageing as I choose future homes. I'm not going to live in my current house forever, but it is perfect for an LLL – it's one level with no steps, and it's a short distance to banks, a post office, and shops. Maybe I'll come back here later in LLL life.
LLLs got more challenging (and exciting) ideas when Luna Jaffe discussed money matters. After reading Jaffe's two books about money, I started a circle of friends who got together to talk about our past, present, and future financial lives. Her creative, even entertaining approach to self-awareness made the whole thing enjoyable for us, and I've learnt a lot about my money style.
Robin Williams's death affected a lot of us, at least in the worlds of Facebook and Twitter. My reaction was different from many others, and I took some time and column space to ask how it would have been different if Robin Williams had been a long-lived lesbian.
One of the most amazing LLLs I know, Mikaya Heart, spoke to LLL about every joyful aspect of aging: sex, intuition, healing, and kitesurfing…all things seem to get better for her with age.
In November, LLL had its first guest columnist. Mary Waters interviewed LLL sculptor and jeweler Carolyn Whitehorn. Though I've known Whitehorn's work from the Michigan festival, this interview let me get to know her background and her aesthetics. Look for more guest columns in 2015. Or, better, write one yourself!
Although our site had a technical glitch, and the fix has erased earlier comments on the LLL columns, I treasure your responses to every column. Thank you for reading and sharing your thoughts in online comments and in emails. Please write, and let me know what you liked in 2014 and what you'd like more of in 2015 – and if you have an idea for someone or something you'd like to see in LLL, let me know!
LLLove,
Gillian