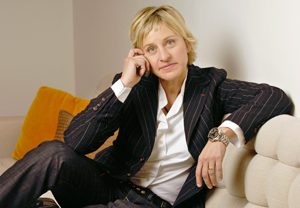 Plus, more celebrities take on Twitter and Casey Johnson's tragic demise is revealed in a new book.
What's a better way to start off the week with wonderful news about our favourite funny lesbian Ellen Degeneres. She will be hosting this year's Oscars. Yup, you heard us right! This is her second time to host the Oscars since 2007. And as we recall, she rocked that stage and we can't be more excited. [AfterEllen]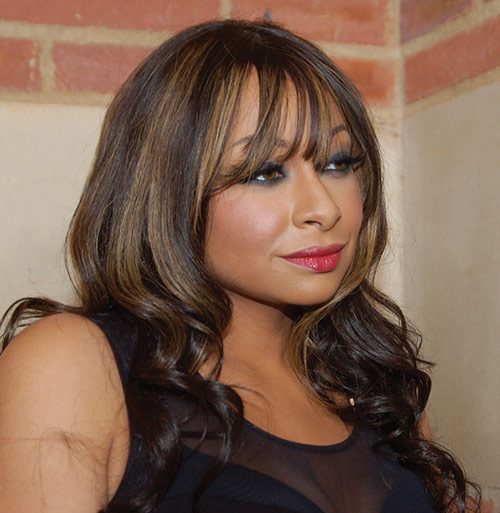 Raven-Symonè thanks the government for her right to marry. "I can finally get married! Yay government! So proud of you!" Now, this doesn't mean she officially came out on Twitter, but she did make a statement on Friday.
"I am very happy that gay marriage is opening up around the country and is being accepted. I was excited to hear today that more states legalized gay marriage. I, however, am not currently getting married, but it is great to know I can now, should I wish to." [AfterEllen]
Speaking of celebrities on Twitter, Lady Gaga is joining the outcry against anti-gay violence in Russia. She tweets this morning: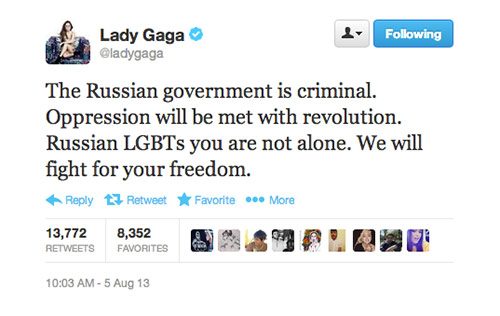 According to Buzzfeed, the politician who wrote the anti-gay law is now attempting to charge Gaga and Madonna with "promoting sodomy, lesbianism, bisexuality and transgenderism among minors." [Buzzfeed]
What better way to show your support for the LGBT community? Wave a bright, big rainbow flag on stage! Grammy winner rocker Pink was handed a rainbow flag by an audience member during her tour in Sydney, Australia. As humble as she is, she took the flag and began waving it on stage and wearing it around her shoulders. This lead some homophobes to call her a lesbian on Twitter…oh what a disgrace!
She responds: "Fun fact: when you twitter me and say "you're a lesbian" it really doesn't bother me at all. It's a compliment. Most of my fav ppl are, so…" [SheWired]
Check out her video of her performance with the rainbow flag.
Secretary of State John Kerry announced that same-sex couples are now eligible for visas and will take effect immediately. The visa process will be done in the same way as heterosexual married couples.
"One of our most important exports by far is America's belief in the equality of all people," said Kerry when he made the announcement at the US Embassy in London. "Now, our history shows that we haven't always gotten it right." [SheWired]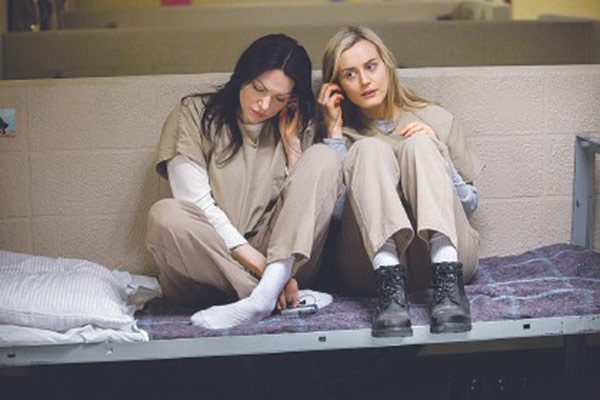 Laura Prepon says she's a "lesbian catnip" in her role as Alex in Orange is the New Black. She originally auditioned for the role of Piper, but creator Jenji Kohan had other plans for her on the show. Prepon was never comfortable with the nudity, but it took a lot of conversations with Kohan to understand why the nude scenes were so important.
"So we talked about it and Jenji made the point that in the prison it's basically like a women's locker room," Prepon tells O.Canada. "You walk around naked and it's like 'Whatever, we all have the same equipment.' So we talked and she assured me it would never be gratuitous and whenever we'd do nudity we'd talk about it and make sure it's done in a way that I'll be super comfortable. And it always has been." [O.Canada]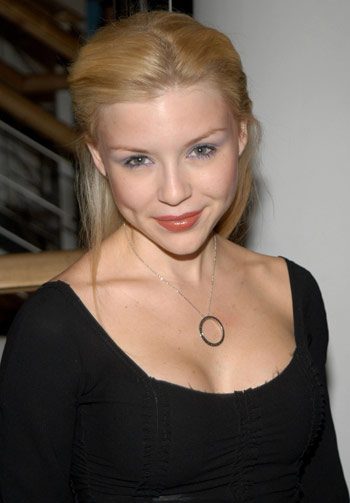 Jerry Oppenheimer's new book Crazy Rich: Power, Scandal, and Tragedy Inside the Johnson & Johnson Dynasty reveals some tragic truths about the bisexual daughter Casey Johnson, who died from complications from diabetes at the age of 30. In the book, her mother Sale Johnson says that Casey had borderline personality disorder during her teenage years.  "It stole her teenage years and her young adult life away from her. It's a mental health disease that confounds, scares, hurts the victim, her family, her friends, and her doctors. They don't want to treat it because it has the highest suicide rate, and no cure, and [someone like Casey] is a 24/7 patient."
The book, which comes out August 13 also discusses Casey Johnson's past relationships with Courtenay Semel and fiancè Tila Tequila and their adopted 7-year-old daughter Ava-Monroe. [AfterEllen]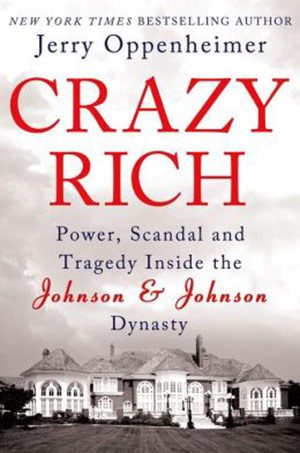 Now to wrap up your Monday, we've got Tegan and Sara performing on stage with Macklemore and Ryan Lewis with the song "Same Love." [SheWired]