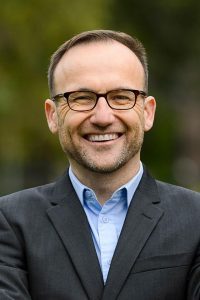 Deputy leader of the Greens Adam Bandt has announced a date for the House of Representatives to vote on his Marriage Equality Amendment Bill.
The House of Representatives will vote again on Melbourne  MP Adam Bandt's Marriage Equality Amendment Bill on June 6.
"Parliament will vote on Adam's bill for Marriage Equality on June 6," they confirmed today. "The Greens along with the majority of Australians support marriage equality. The old parties have an opportunity to do what's right and join the tide of history."
The Greens are having another swipe at attempting to change legislation to make same-sex marriage legal.  In light of the recent marriage equality legislation movements happening in various parts of the globe including our neighbours New Zealand,  The Greens would be hoping this may be the catalyst to sway a few politicians minds.
However, without the leader of the opposition, Tony Abbott,  doing a 180 and giving his members a chance at a conscience vote, the bill is unlikely to succeed.  In contrast, Labor Party MPs are granted a conscience vote on the issue, despite the Prime Minister, Julia Gillard, being personally opposed to marriage equality.
The world will no doubt be looking toward Australia around early June to see if our nation will embrace the change that is sweeping the rest of the globe in recognising equality in marriage.