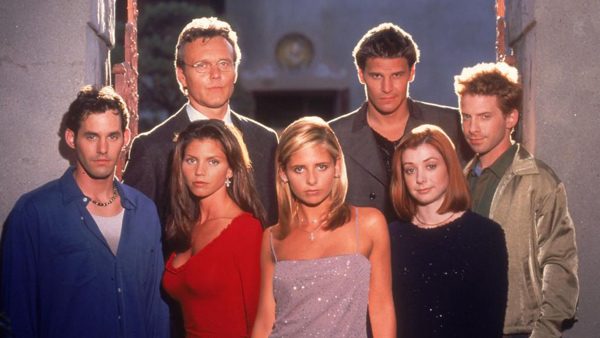 Plus, the first gay married couple in Minnesota and the return of Joan Jett and the Blackhearts.
As Buffy fans know, you can't keep a good slayer down. In recent years there have been rumors of a Buffy reboot (boo, hiss) but there's never been any hint that Buffy in its original form would ever return—until now. It seems there may be some hope for a Buffy return—on the big screen, that is. Sarah Michelle Gellar tells E! that if there were a right story for it, she would do a movie. Buffy creator Joss Whedon is in talks of bringing Buffy to theaters. Let's hope so! [TVLine]
Things are getting more intense on the hit new CBS show Under the Dome, especially for the lesbian couple played by Aisha Hinds and Samantha Mathis. Hinds dishes on her character and tells AfterEllen that she didn't know much about her character, Carolyn and that we may see "some tender moments" in future episodes. "They're not like stereotypical idea of what lesbians are. They're two women who love each other. It's just a matter of fact almost," she says. We're definitely looking forward to those tender moments. [AfterEllen]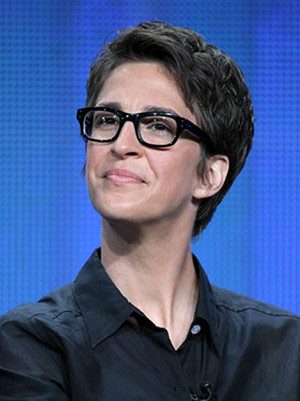 Russia has been in the news a lot lately, but now that the 2014 Winter Games will be held in the cold country, a human rights group is asking Rachel Maddow to go to the Olympics. Not as a member of the crowd of course, but "to ensure fair and accurate coverage of the 2014 Sochi Olympic Games, Truth Wins Out strongly urges NBC to assign Rachel Maddow as a special human rights correspondent for the duration of the games," reads a statement on TWO's website.
So what do you think, should Maddow go to Russia? If so, sign the petition on Change.org. [SheWired]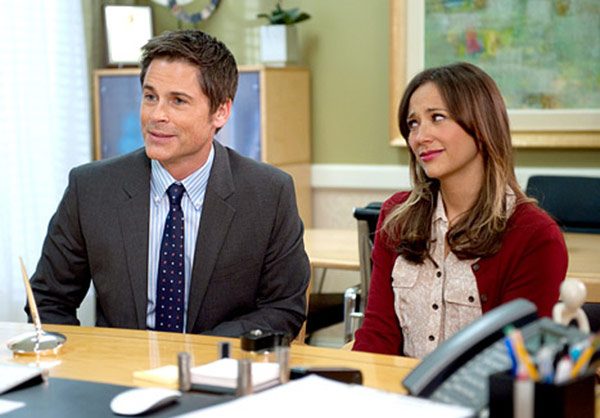 Now for some heartbreaking Parks & Rec news that no one wants to hear: Rashida Jones and Rob Lowe are leaving Pawnee for good during the 13th episode of the sixth season. We're not sure how the characters will exit the show, but it could be that possible baby they were talking about last season. But what will Leslie Knope do without Anne Perkins? Sniffle. Well on the bright side, we still have Pawnee's very own Daria, April Ludgate. [Jezebel]
And speaking of Ludgate, Aubrey Plaza is crushing on Parks & Rec co-star Amy Poehler. And we don't blame her! She tells Rolling Stone "she's already kind of my girlfriend, and I'm not saying that in a jokey way. We had a moment last year, late at night, when we decided we were gonna end up together. For now, we have to let boys come and go, but we're kind of in love." [AfterEllen]
Today's out correspondent Jenna Wolfe is now blogging about her pregnancy on the Today website featuring her partner Stephanie Gosk. Learn more about some of her parenting and pregnancy tips and follow the to-be lesbian moms. We're excited to follow their journey into mommyhood. [AfterEllen]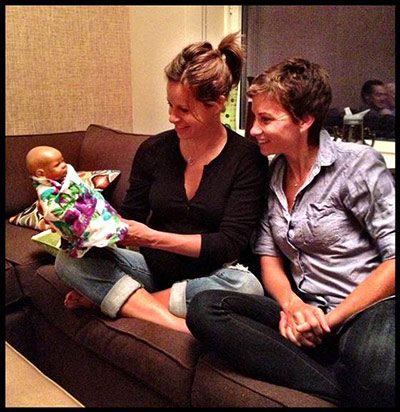 Awww moment! It's always nice to hear gay couples getting married, but Minnesota had their first gay couple tying the knot! Margaret Miles and her new wife Cathy ten Broeke tied the knot this morning after gay marriage became legal in Minnesota at 12:01 am. [Jezebel]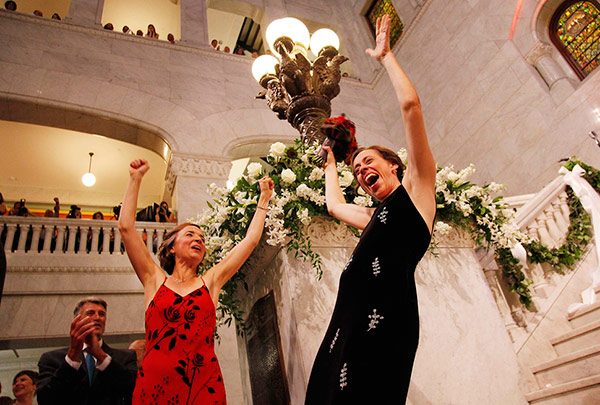 After nearly a decade, Joan Jett and the Blackhearts will release their first new album Unvarnished on Oct. 1, 2014. But the good news doesn't end here! Their single "Any Weather" will be available Aug. 6 via on iTunes preorder. [AfterEllen]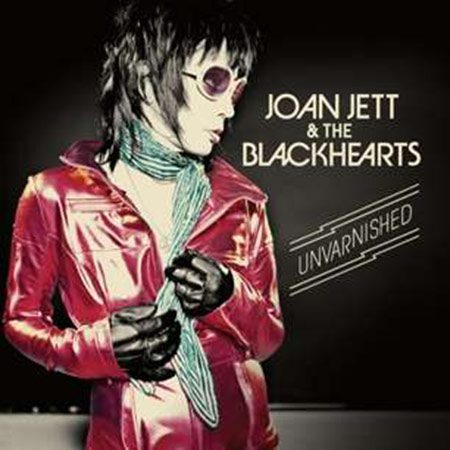 Now it's time to wrap up your Thursday! Check out Silversun Pickups new music video for their song "Dots and Dashes (Enough Already)" starring two teen girls in a beautiful yet heartbreaking lesbian love story. [AfterEllen]