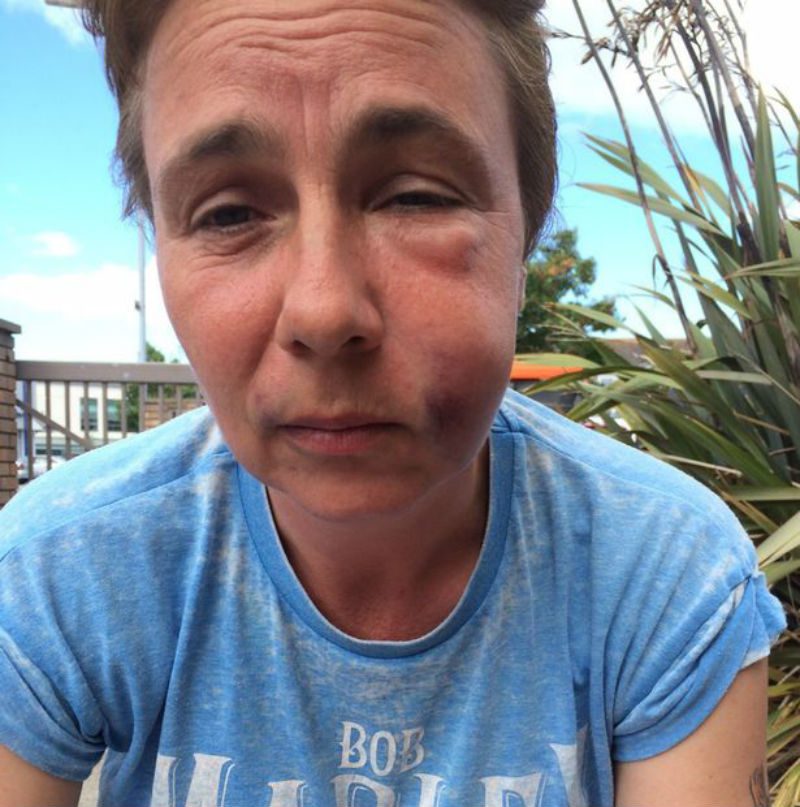 A Welch Woman was attacked for defending her wife during a night out.
In July of this year, Jackie Hatton-Kesketh was assaulted by a group of men when she was out with her partner in Llandudno, North Wales.
The 44 year old says the attack began when she stopped to light a cigarette and her partner stopped ahead of her and called out to hurry up. This attracted the attention of the group of men, who promptly began verbally abusing Jackie's partner.
When Jackie asked the men "what their problem was" and identified herself as her partner's wife, the men called her "another dirty lesbian" and began attacking Jackie.
She says "They were drunk and were shouting things in Polish and English to me, I put myself in a foetal position with my face down." and that she was screaming "I'm a female, I'm a woman" in the hopes of attracting help.
Two of the men were arrested and appeared in Llandudno Magistrates Court last month.
One of the cases was dismissed and the other man was convicted with assault. However, he only received a community order of a month's curfew from the hours of 11 PM until 6 AM. He also has to pay a victim surcharge of £150 (about $322) and criminal court costs of £85 ($182).
Jackie responded to this sentence, saying "How does what I believe to be a hate crime like that warrant just a fine and a curfew from 11pm to 6am, how is that going to adversely affect his life? How is a vicious attack on a woman punished by just a fine?"
The attack has left Jackie unable to work her previous job, switching to a job that pays only minimum wage. She also says it has made her lose her confidence and that "I'm usually a very outgoing sociable person, but I no longer go out. The stress of it has contributed to the break-up of my 12-year relationship with my partner."
Jackie says her son, whom is supposed to be leaving for university, says "He can't leave me at present" and she is heartbroken because "he's worked so hard for it."
A spokesperson for the Crown Prosecution Service stated, "In August, two defendants were charged with an assault against Jacqueline Hatton-Kesketh. As is normal with prosecution cases, we continued to review the evidence as the case progressed to court.
"Our most recent review concluded that, whilst a case could be pursued against Lukasz Stasiak, there were problems in continuing with a case against the second defendant."