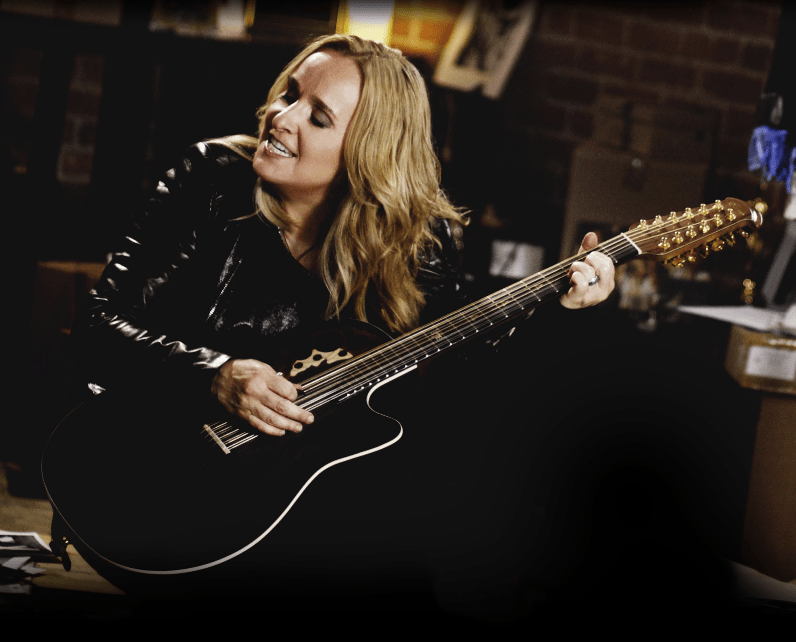 Bluesfest Touring is delighted to welcome Academy Award and Grammy-winning artist Melissa Etheridge to Australia in 2016.
Etheridge will take the stage to perform songs from her new album, This is M.E., as well as some of her greatest hits like 'Come to My Window, 'I'm The Only One, 'Bring Me Some Water, 'Like the Way I Do' and 'I Want To Come Over.  Known for her iconic raspy, smoky vocals, profound lyrics and riveting stage presence, Melissa will share personal stories about her remarkable journey through life and the inspiration behind some of her most beloved songs.
Since Melissa Etheridge stormed onto the American rock scene in 1988 with the release of her critically acclaimed self-titled debut album, she has been nominated for 17 Grammys and won 2, as well as an Academy Award for Best Original Song for 'I Need to Wake Up' from Al Gore's renowned documentary An Inconvenient Truth. Etheridge even has her star on the Hollywood Boulevard Walk of Fame among her many accolades.
Melissa carved and led a niche in the modern rock through her honest and courageous approach to songwriting and performance. Early in her recording career, Etheridge acknowledged her sexual orientation when it was considered less prudent. It gave way not only to the world embracing both Melissa and her music but an ally and champion for the LGBT community.
In October 2004, Etheridge was diagnosed with breast cancer, a health battle that she won with her typical tenacity. Despite losing her hair from chemotherapy, Etheridge appeared on the 2005 Grammy telecast to sing 'Piece of My Heart' in tribute to Janis Joplin. By doing so, she gave hope to many women afflicted with the disease.
Melissa's latest album, This is M.E., is her 12th collection of new material. The powerful lyrics, incomparable voice, indelible melodies, and blazing guitars could be from no one else. The opening track titled 'I Won't Be Alone Tonight' holds some new meaning.  Melissa collaborated with some of the most creative, inventive figures on the music scene on the album, including Jerrod Bettis (Adele), Jon Levine(Nelly Furtado, K'Naan, Selena Gomez), Jerry Wonda (Grammy Award-winning producer of the Fugees, Mary J. Blige, Akon)and Roccstar (Usher) at the forefront. She even enlisted the help of Neyla Pakarek, a cellist from the folk-rock band and Bluesfest alumni, The Lumineers, to contribute to a couple of songs.
Not only a Blues Rock megastar, songwriting hitmaker, and phenomenal guitarist, but a tireless advocate for human rights and social change, Melissa Etheridge is a force and a talent that will blow the roof off at her Australian shows this Easter.