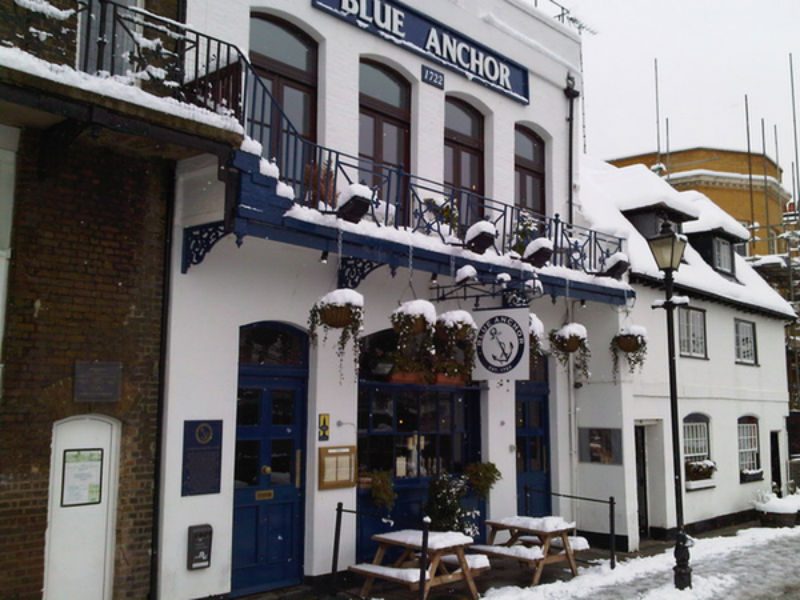 Five lesbians have reportedly been attacked in Portsmouth in the UK's South by a gang of 15 men.
The as-yet-unnamed women told Portsmouth's The News that they left the Blue Anchor pub just before midnight on the night of Sunday, April 16, singing as they went, which drew the attention of the men. The attack began with a verbal onslaught and quickly turned physical as the men targeted one of the women, then turning on the others as they tried to help their friend.
The women were assaulted with blows to the face, the youngest of the group suffering a fractured jaw and seven lost teeth. The 23-year-old told The Sun: "In the first punch all seven top teeth were out, and my jaw was fractured."
The Blue Anchor is known as a family-run pub with a friendly atmosphere; an unlikely place for such an attack.
The rate of hate crimes has increased in the wake of right-wing politicians gaining traction in the political sphere, Theresa May's call for a snap election being the most recent conservative push.
Despite May's support of marriage equality, she has been deeply criticised for the worsening treatment of LGBT asylum seekers under her tenure. She also backed a move to remove the UK from the European Court of Human Rights, which has a strong code from LGBT rights protection.
On the other side of the globe, the climate is eerily similar, with the Trump administration's disregard for minority groups. Statistics released by the FBI indicate that LGBT people are the single most targeted group for hate crimes, almost doubling that of black people in the United States. Of course, these numbers do not take into account the reality of intersectional oppression, which means that the stats are far worse for queer people of colour. It's time to stand together and to fight for every single member of the LGBT+ community.