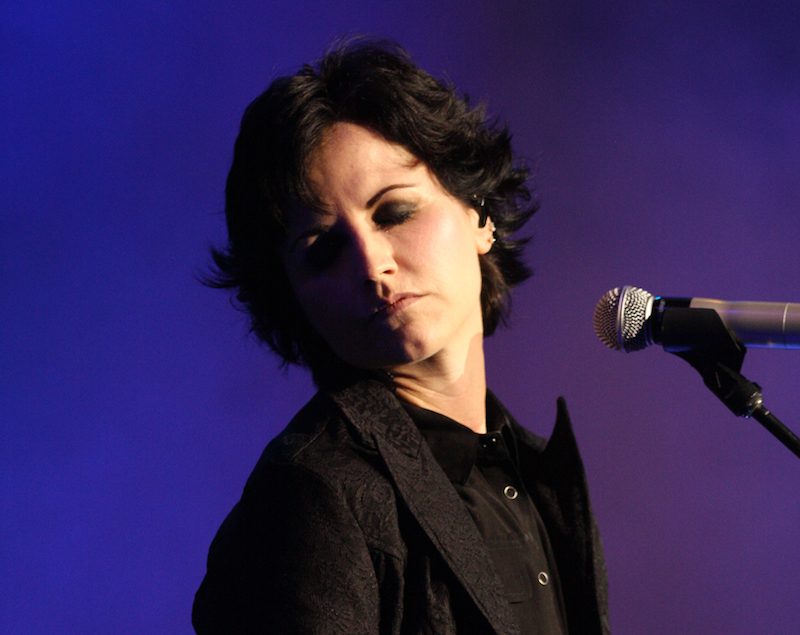 LGBTQ communities have paid tribute to the Irish musician
Today, tributes were posted across social media after news of the Irish musician's sudden passing at just 46 years old.
Bandmates Noel Hogan, Fergal Lawler, and Mike Hogan paid tribute to the lead singer on social media, writing: "She was an extraordinary talent and we feel very privileged to have been part of her life from 1989."
As lead singer of the band The Cranberries, O'Riordan led the Irish group to international success during the early nineties with hits including Linger in 1993, and Zombie in 1994, which was written in protest after two IRA bombs detonated in Cheshire in 1993, in which two young boys lost their lives.
Colin Parry, the father of 12-year-old Tim Parry who was one of the children who died in the Cheshire bombing, has paid tribute to the singer, adding that he only discovered she'd written the song about the event yesterday:
"The words are both majestic and also very real", he told the BBC's Good Morning Ulster.
"To read the words written by an Irish band in such a compelling way was very, very powerful. I likened it to the enormous amount of mail expressing huge sympathy that we received in the days, weeks and months following our loss."
Though O'Riordan herself didn't identify as LGBTQ, she had fans across the queer communities, with many turning to the internet to express their sadness at her sudden death.
A Metropolitan Police spokesperson said the police were called to a hotel in Park Lane at 09:05 GMT on Monday, where "a woman in her mid-40s" was pronounced dead at the scene.
Her publicist added: "Family members are devastated to hear the news and have requested privacy at this very difficult time."