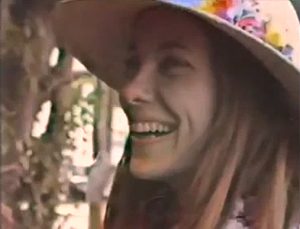 A moving, bittersweet video celebrates the life of Marcheline Bertrand.
Angelina Jolie and her brother James Haven have recently released a moving, bittersweet tribute video for their mother Marcheline Bertrand, who succumbed to her battle with ovarian cancer in January 2007.
Mourning in this culture has become an almost clandestine experience. I almost long for Victorian times when mourning the loss of a loved one was accepted and expected. Angelina's tribute video is important because it is a way of breaking out of the isolationism that is often a part of grieving. Angelina and her brother James thought to reach out and show us something about why they are grieving by letting us know a bit of Marcheline, the kind of person, and mother she was. The two recently posted a memorial video on YouTube a full three years after their mother passed away (after losing her fight with cancer) reminding us that grief does not pay attention to any particular timeline.
What I don't like about the way we mourn as a culture is that we don't mourn as a culture. We suffer our grief in private. Grieving can bear the stigma of weakness which is uncomfortable for those of us who don't want to advertise our vulnerability. Engaging with loss is dangerous. Its course is mysterious, the duration unknowable. We can't know how we will grieve until we are experiencing grief. The rules on how we mourn need to be revised. As odd as a YouTube tribute video to her mother might seem, Angelina Jolie is redefining how we mourn, and for that I thank her.