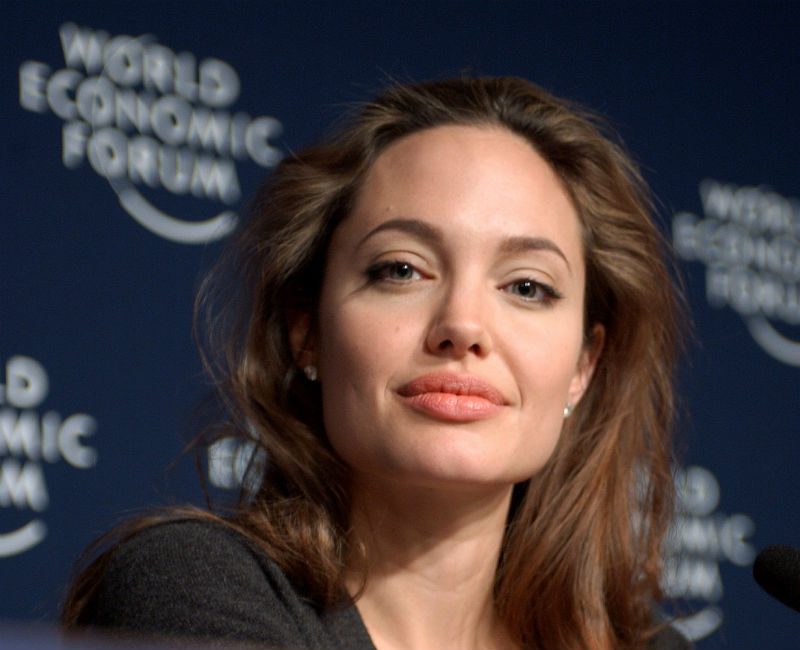 After a decade with partner Brad Pitt, the actress ends the relationship.
Hollywood's most famous couple has split after a decade of being together. Actress and activist Angelina Jolie filed for divorce on Monday from fellow actor Brad Pitt citing irreconcilable differences.
According to documents, Jolie listed September 15, 2016, as the separation date, two years after the couple married.  Robert Offer, Jolie's attorney, said in a statement, "This decision was made for the health of the family. She will not be commenting, and asks that the family be given privacy at this time."
The iconic couple met in 2004 on the set of the film Mr & Mrs Smith and by April 2005, they were seen vacationing with Jolie's son Maddox.  The couple pledged to not be married until everyone in the United States, including the LGBT community, was given the legal right to marry. However, the couple wed in France in 2014.
Internationally known for humanitarian efforts, Jolie has been a goodwill ambassador for the United Nations since 2000 and in 2012 she was named the special envoy for the United Nations high commissioner for refugees.
The UN Refugee Agency describes the role as a "focus on major crises that result in mass population displacements, undertaking advocacy and representing UNHCR and the High Commissioner at the diplomatic level."
In 2015, the mother of six publicly spoke about her decision to have a double mastectomy and her ovaries and fallopian tubes removed as a preventative measure because of a family history of cancer.  Her experiences helped raise awareness and understanding about these operations.
Jolie has always been open about being bisexual, dating co-star Jenny Shimizu in 1996. In 2001 while promoting her film Tomb Raider, Jolie stated in Amica, a German magazine, "I could really imagine Lara not having a lot of time for men. Can you imagine that Lara Croft as a lesbian?" she also stated, "At the end of the day I really like women. I'd love it if the girls in the cinema watching Lara Croft find me just as hot as their boyfriends do."
It is said that Jolie is seeking physical custody of all six children with Pitt receiving visitation rights and legal custody.