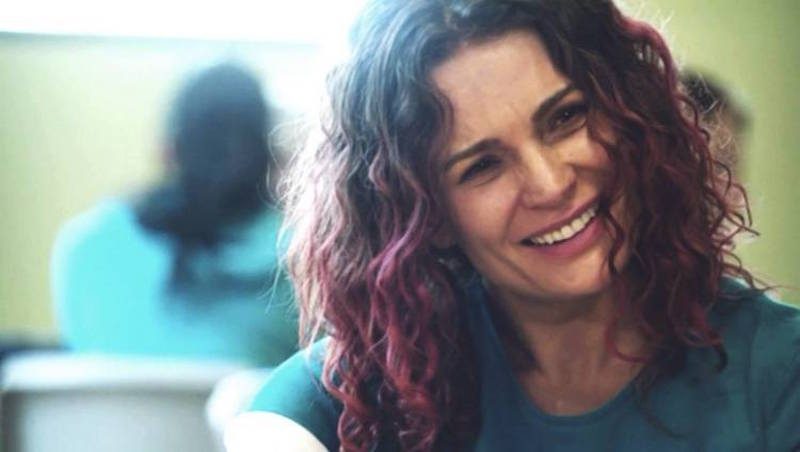 Tab Sylvester can't quite get over the loss of one of Wentworth's most beloved inmates
I know I'm about two years late on this topic since it first aired, but I only just finished the fifth season of Wentworth on Netflix about three months ago. It blows my mind how the show can continue to have two more seasons without their main star Bea Smith, played by New Zealand native Danielle Cormack .
Her death came as a surprise to everyone, I'm sure. I'll be the first to admit that I didn't see it coming. But her death was selfless nonetheless – she thought that Allie wasn't going to make it out of the hospital, her daughter was murdered, so really what more did she have to live for? If she could put "The Freak" away for good, then maybe she could have a chance at redemption – make her death mean something.
Besides being the central character of the show, Bea showed tremendous personal growth throughout the series. From the first season up until her last appearance, she proved that she could change with her surroundings and become a leader and positive influence for the girls in the prison. Bea was also beginning to open up to someone romantically, which we've never seen her do as she really didn't have time to maintain a relationship on account of her Top Dog status. The only other relationship we had seen her in was with her sexually abusive ex-husband. Although she had made some friendships in prison, the idea of a romantic relationship was never really hinted at or thought of.
But the one thing I can't get behind is why create and introduce a brand new musical score when she has an intimate moment onscreen with Allie Novak, played by Australian actress Kate Jenkinson? Why even go through the work of creating it, only to have it last for just a few episodes? It feels like a tease honestly, because now every time I hear that song I think of Bea and Allie (#Ballie) and what could have been with them. And I'm not the type of person to even notice little things like that, but boy, those two sure did a number on me emotionally. The musical score I'm referring to is produced by Richard Pleasance and is on the show's season four soundtrack album.
We started to see a side of Bea when she was with Allie that we hadn't seen before. She was soft, vulnerable, and open. We also started to see her in a sexual light, which was new and exciting. I was ready to see a side of Bea that was happier and in love. Their relationship was a long, slow burn that had a really great build-up, but never made it past five episodes.
Bea's death matters because she was in the middle of real personal growth. She didn't want to be Top Dog anymore – all she wanted at the end was to explore what kind of life she could have with Allie. Bea let herself be completely vulnerable and open to her, knowing how risky of a move it was.
Her death matters because she finally allowed herself to be happy and experience what good love could feel like, but she didn't even live long enough to get a chance to enjoy it.
"In Bea Smith's name…"