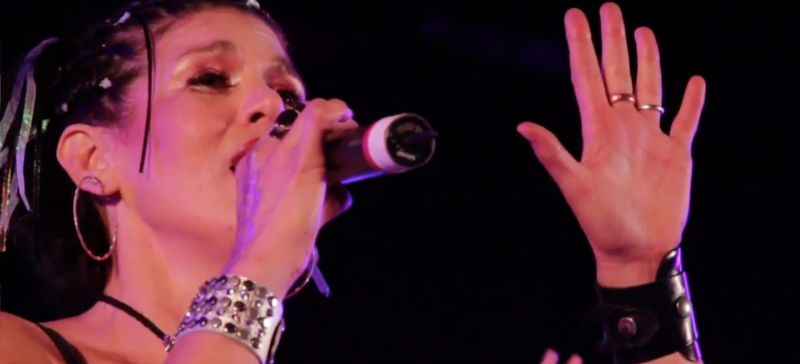 Honouring slain People of Color, Gay and Transgendered in a powerful presentation.
San Diego band, Danielle LoPresti & The Masses released a new video last week from their moving performance at San Diego IndieFest 9 on March 28, 2015. The performance took place at Officer Jeremy Henwood Memorial Park, directly facing the front doors of the Mid-City Police Station in the City Heights neighbourhood of San Diego.
LoPresti, joined by Minneapolis out singing phenom, Cameron Wright, and several guest performers from the IndieFest 9 lineup (including The Brothers Burns, Kendrick Dial, and Gill Sotu), petitioned the San Diego Police Department to be the leaders in the fight against police brutality and racial profiling, in a powerful mashup of LoPresti's original, "Call Me Sister," and Michael Jackson's iconic anthem, "They Don't Care About Us."
The live performance was accompanied by a gripping video that juxtaposed our country's history of racism and violence with our current state of affairs. The video ends with a photo montage of many of the slain, including several transgendered Women of Color, whose stories have shamefully gone (and continue to go) underreported and largely dismissed by society.
Danielle LoPresti & The Masses teamed up with ACLU California on this video release to promote the organization's new mobile app, "Mobile Justice."