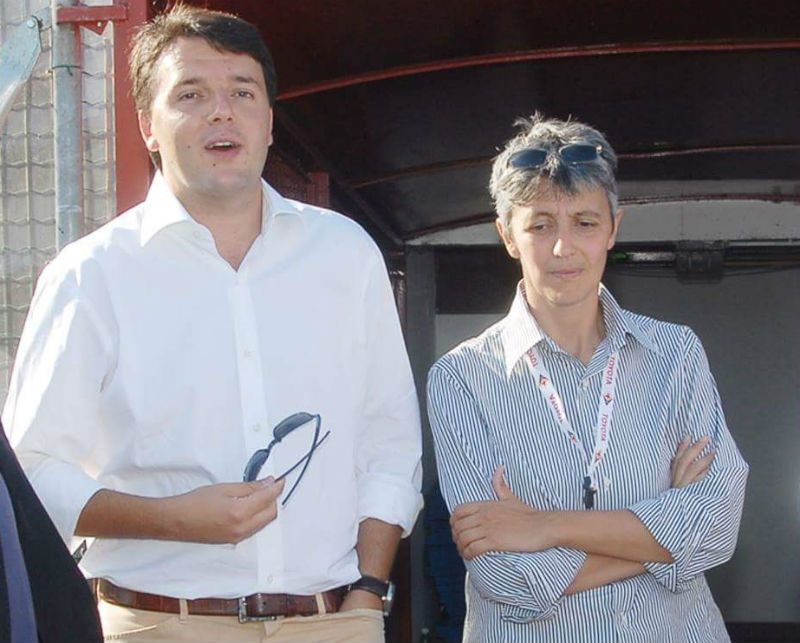 Civil rights activist Alessia Ballini inspired Prime Minister Matteo Renzi to fight for LGBTI rights.
Italian Prime Minister Matteo Renzi celebrated the Italian senate passing the landmark Civil Unions Bill by dedicating the bittersweet win to his late friend and colleague, civil rights activist Alessia Ballini.
Facing criticism from civil rights campaigners for removing the stepchild adoption clause, and preparing for action from Catholic opponents desperate to block the reform, Renzi's tribute showed how central Alessia Ballini was to the fight for LGBTQI rights in Italy. It also highlighted how personal this fight was for him.
On his Facebook page, Renzi wrote,"In these crucial hours I keep close to my heart the thought and memory of Alessia. And that's enough for me, because laws are made for people, not for ideologies. For those who love, not for those who make proclamations."
Ballini met Renzi when he became the Mayor of Florence. She was the Mayor of a small town in Tuscany and then an administrator in his government.The two soon grew close, and the traditionally Catholic Renzi – a man opposed to civil unions – and the lesbian civil rights campaigner found they shared more similarities than differences.
Ballini introduced Renzi to her partner, Teresa Vieri, and it was through his experience of this relationship that Renzi learned the powerful lesson that love is love.
Ballini pushed Renzi hard on civil rights issues, teaching him that leaders must govern for all, and helping him write the Democratic Parties' national electoral program on LGBTI rights.
In 2008, Ballini was diagnosed with intestinal cancer and, after a heroic battle, she died in 2011 at the age of 41.
On the day of her funeral, Renzi shared his pain on his Facebook page. "I think of Alessia. I think about the fact that she asked us not to be sad. I think about the number one she wore at the competition, Run For Life, and about her comment "life needs to be honoured by running it every day" …I think about the great gift of friendship. A true friendship is the only luxury that politics done with your heart can give you."
Ballini's partner, Teresa Vieri, spoke publicly about Ballini and her close friendship with Renzi. "There was such a mutual respect between the two of them, even though they came from completely different human stories," she said.
Commenting on the Civil Unions Bill, Teresa said, "Unfortunately, this law doesn't allow us to become parents of the other's child but it's such an important step ahead. Alessia fought for the recognition of these rights but she was also convinced that a politician must represent everyone and not only one part of society. This was her."
Alessia Ballini's legacy is the Civil Unions Bill which was signed into law by the President of Italy on 20 May. For Matteo Renzi, her friendship lives on "in the bottom of my heart." For the rest of us, she serves as a symbol of the power of the individual to create change in the hearts and minds of others.