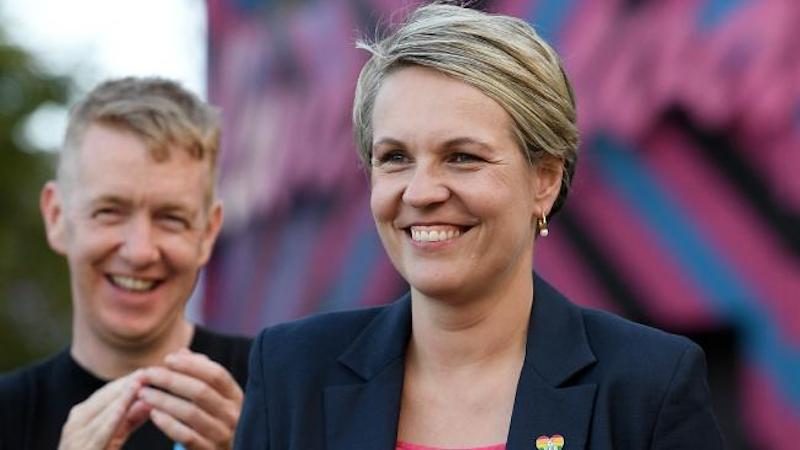 The Deputy Opposition Leader Tanya Plibersek says she is confident in a swift passing of marriage equality
Yesterday, the Australian people collectively handed the charge of legalising marriage equality over to the government.
The Yes vote raked in more popularity than any two-party preferred vote, ever.
Despite marriage equality not quite yet being legal, the real victory is the support demonstrated, in no uncertain terms, by the Australian public.
This feels far more momentous than any political action, because, no matter what our government does from here, we know that our neighbours support us, and we have the statistics canvassed by the government themselves to fight any further injustice that they try to pin on us.
And many of us are concerned about how the government will compromise this legislation. But, worry not dear rainbow children. Tanya Plibersek (Mumma Tanya, too many Gen Y queers) has eased our minds.
Mere moments after the Yes result was announced, having just had enough time to wipe our tears, we caught up with Ms Plibersek on the outskirts of Prince Alfred Park in Sydney, where a sea of rainbow people and allies had met to share in the joy.
The atmosphere in parliament ahead of the result, and the likelihood of the Smith Bill being passed was, predictably, the first question of our lips.
"[The Smith bill] has cross-party support."
"We've got a bill that Liberals, Nationals, Labor, Xenophon, Greens all support. It would be absolutely crazy to try and introduce a different piece of legislation," she said.
"The only people who are interested in anything else are people who want to delay or prevent marriage equality. The bill will be introduced this afternoon and everyone should get behind it."
And she has hope that the Smith Bill won't be amended beyond recognition, either.
"It provides a new form of celebrant that is religious, that also won't be forced to marry people against their will. It is very clear in what it does: it allows marriage equality," she said.
"It is very clear in the protections it offers, and the people who are coming up with 60 or 100 amendments are only doing that to stop marriage equality or delay marriage equality. It's not about free speech or any of the other excuses that they're using- it's just another delay."
Ms Plibersek also nodded to the international pressure that has mounted on Australia to legalise marriage equality as a major influencer of parliamentary action after all these years.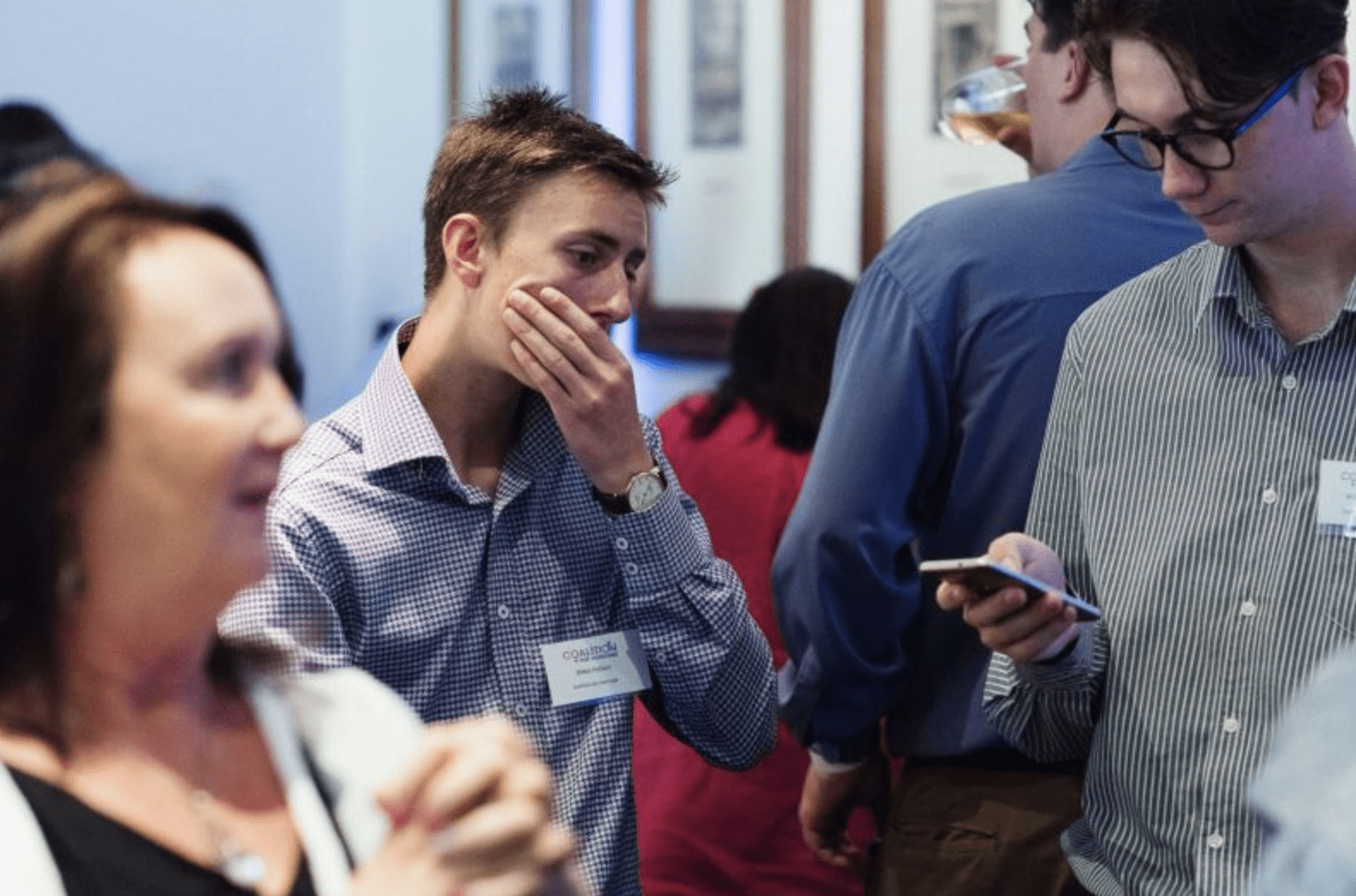 For your viewing pleasure- the No camp hears the results. Via Christopher Pearce
"I think it has influenced a lot of members of parliament because people who initially were worried about marriage equality have seen that it doesn't have any negative consequences in the many, many countries where it's already happened," she said.  "I think the biggest change is in the Australian people who have been ready for this for years. They've been there well ahead of the parliament."
As those around us shared teary hugs and kisses, Tanya, too, felt the enormity of emotion in reflecting on just exactly what the LGBTIQ population of Australia has endured, being thrust into public scrutiny these past couple of months.
"I think the campaign has been extraordinarily disciplined to focus on the right of two people who love each other to get married as everybody else can. The great victory of the campaign is not just for the people who can get married, but I think it's for every teenager who has wondered…" She pauses to repress the tremor in her voice, "…whether it's okay to be who they are, and I really hope this is a turning point in Australia's history and culture where everyone gets the message loud and clear that it's just fine to be who you are."
"I spoke to so many teenagers during this campaign who had come out for the first time, who were unsupported by their family and friends, and I hope that changes from now. I hope they feel a whole lot of love around them, because they should."
It is at this moment that Lord Mayor of Sydney, Clover Moore, popped by to lighten the mood.
"It's over to you now Tanya," she said with a hand on Tanya's arm. "Mainstream Australia has spoken. They're not like them (opponents of marriage equality), they're like us: Progressive!"
And what of the No Campaign's concerns for diverse sex education in schools?
"I think we should have much better, more clear, and explicit sex education for all young people at school," Ms Plibersek said.
"The average first age of viewing pornography in Australia is 10 years old."
"Kids are getting their sex education from Internet pornography! We should be talking to them explicitly about sex education, and that means talking to them explicitly about relationships, about negotiating consent, about only doing what you feel comfortable doing"
"It has to be age-appropriate, of course, it does! We're not going to be talking to 5-year-olds about the same thing to 15-year-olds. Parents already have the right to say that they don't want their kids in sex education classes at school, schools already have the choice about which programs they use- whether they use programs like Safe Schools. All of this stuff- how kids will be forced to learn all this stuff, none of that's true, none of that's true!"
Lest we forget that we are in a public park, three large dogs, all sporting Equality bandanas, choose that moment to engage in an aggressive play-fight.
"Where is the love?" Tanya shouts at them in increasing mock hysterics. "Where is the love!?"
This morning, Dean Smith addressed his Senate colleagues to discuss his bill, and said it recognises the "special place of marriage that transcends our civic and religious life" and how it would ensure LGBTIQ Australians would "no longer be denied that blessing".
Quoting a book, he spoke about how weddings were a day of celebration, where, "We see our parents' joyful tears and receive their blessing … when we hear our best friend's speech with love hidden in the humour … when the love of our life is admitted to our family, and we to theirs".