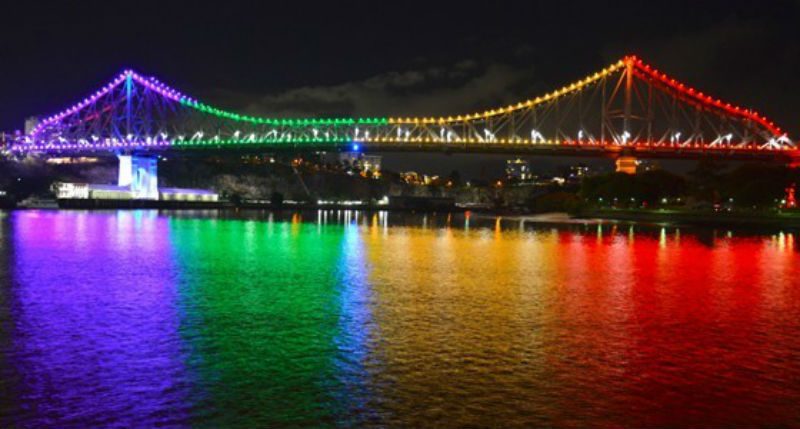 Brisbane City Council will name support of marriage equality an official policy.
As Australian Prime Minister Malcolm Turnbull and the federal government continue to pursue a public plebiscite on marriage equality, Brisbane City Council has announced they will embrace the support of marriage equality.
The council will adopt the change in official policy next Tuesday, May 17, International Day against Homophobia, Transphobia and Biphobia.
Lord Mayor Graham Quirk will move the motion with the support of Labor Opposition Leader Peter Cumming. The motion stipulates that the council:
Supports the legalization of marriage between consenting adults regardless of sex, sexuality or gender identity and
Calls on the federal government to legislate for marriage equality as soon as practicable, and that council writes to the Prime Minister to that effect.
When approached by Cr Quirk about seconding the motion, Cr Cumming said he would be happy to support the motion.
He added, "Marriage equality has been a part of Labor Party policy since 2011, so it's heartening to see that the LNP has changed their position on this issue. It was only two years ago, in 2014, that Lord May Quirk initially refused to fly the rainbow flag at City Hall on the International Day Against Homophobia."
Cr Cumming also highlighted the importance of calling upon the federal government to legislate for marriage equality to avoid "an expensive and potentially divisive plebiscite."
Cr Quirk said, "I support the important message behind the International Day against Homophobia and Transphobia, which is why I will continue to promote inclusiveness."
As pointed out by Australian Marriage Equality Queensland coordinator Peter Black, the Brisbane City Council is the largest local government in Australia and "will also become the first council in Queensland to pass a motion in support of marriage equality."