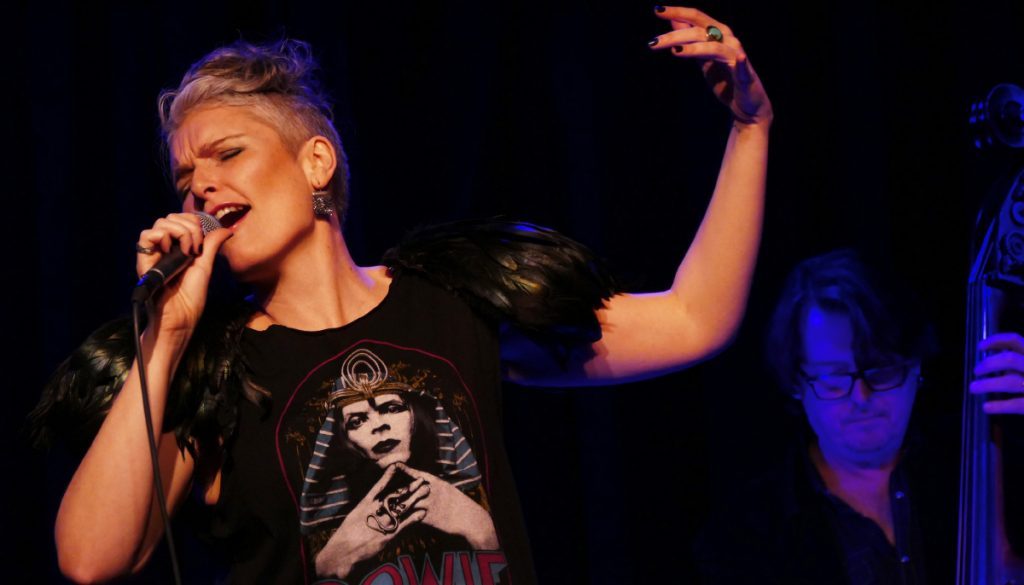 After a critically acclaimed season at the New York International Fringe Festival, Ali & The Thieves bring their stunning work, Leonard Cohen Koans, home to where it all began.
Leonard Cohen Koans is a meditation on the man behind the myth.
It is a deeply affecting theatrical exploration of the poetry, prose and song of this maverick artist, who has influenced musicians as diverse as k.d. lang and Judy Collins. Leonard Cohen Koans incorporates vibrant and highly personal arrangements from Leonard Cohen's canon of work.
Ali & The Thieves are an Australian music collective fronted by soulful minstrel Ali Hughes and led by musical director and pianist Daryl Wallis, with bassist Michael Galeazzi (Java Quartet, Karma County), drummer Toby Hall (Alister Spence Trio, The World According to James) and versatile vocalist Gerard Carroll. Crossing musical genres, performance mediums and demographic groups with their offerings, members of the collective are respected for their musicianship and storytelling dexterity.
"Daryl and I built the show through work-in-progress performances at Chapel by the Sea," said Hughes. "It's eighteen months later. We've just returned from a run in New York and we're thrilled to be bringing Leonard Cohen Koans back to its roots for an intimate gig in the space in which it came to life."
And in case you were wondering…
Who is Leonard Cohen?
He's a poet, a thought processor, an experienced translator. His work provokes articulate thought. He asks a lot of questions but doesn't claim to have all the answers.
What is a koan?
A koan is a parable or a question or poem delivered by a zen master to a student. The function of a koan? To jolt and broaden the mind of the student beyond rational and logical thought, thereby offering the student a sense of a deeper reality.