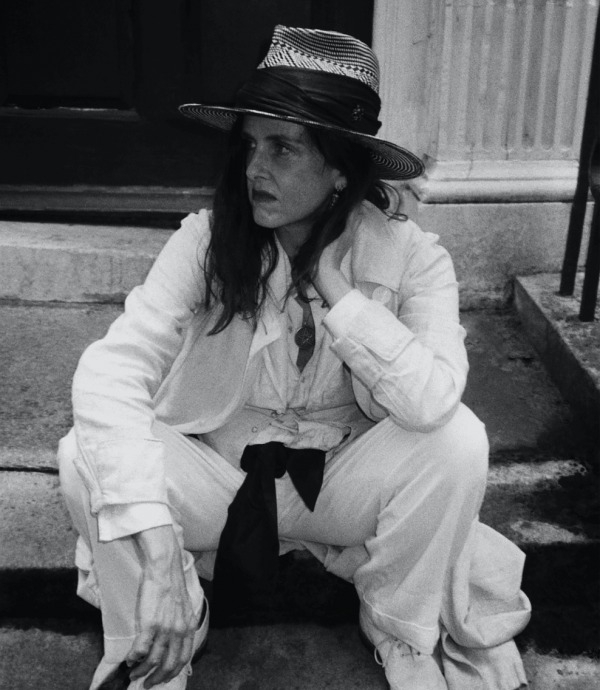 Maria McKee releases her first studio album in thirteen years.
If the last time you had Maria McKee on your playlist was back in the days of the 1990 hit power ballad "Show Me Heaven," it's time to get her back on your list because McKee has come out: both as a gay woman and as
an activist for transgender rights.
You may remember her early work as the charismatic lead singer of the alt-country band Lone Justice. She was so good at country music that Dolly Parton, The Dixie Chicks, and Dwight Yoakam were fans. After Lone Justice disbanded, McKee released various solo records, each one startlingly original and eclectic, earning her global fans especially in Europe and the Commonwealth.
And then she seemed to disappear. In the past couple of years she has come out, separated from her husband filmmaker Jim Akin with whom she remains best friends, and found chosen family in the queer and transgender community.
When I spoke to McKee about her journey, the brilliant singer-songwriter was candid about sharing what it took to get to the spectacular new album La Vita Nuova, an epic dive into the heart of her identity. The album is rich with soaring, baroque melodies and the complex, powerfully imagistic lyrics that have made me a fan since McKee's solo work.
La Vita Nuova charts the unfolding of McKee's newly-manifested passions — including her sexual orientation, spirituality, and artistic journey.
After losing her mother to dementia, she looked back on her youth, her rise to stardom in the late 1980s, and felt ambivalence and upheaval. And yet she also experienced overflowing artistic inspiration. She had not had this kind of creative epiphany since her lauded 1995 album, Life Is Sweet. Within six months she had penned close to 40 songs.
Drawing on influences as wide-ranging as Kate Bush, David Bowie and Joni Mitchell, La Vita Nuova is the opus of a category-defying artist, and a manifestation of sorts: no sooner had McKee finished the album than she came out as a self-described pansexual, polyamorous, gender-fluid dyke.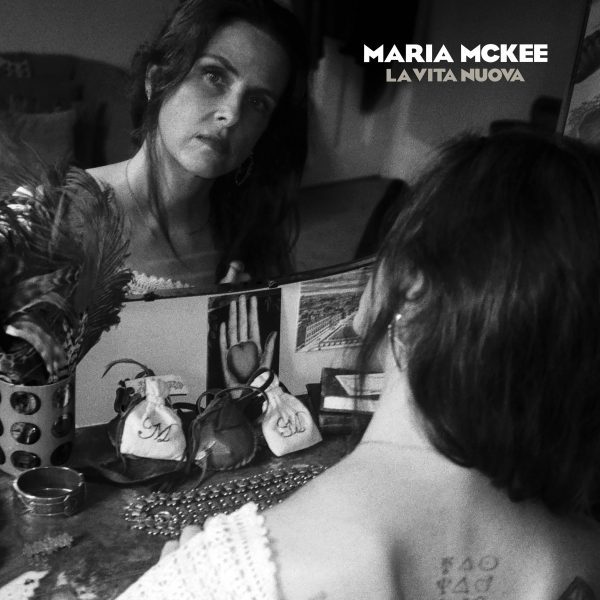 Stand-Out Tracks For Queer Girls
A fixture in the LGBTQ+ community of London, where McKee lives part-time, and the lovely track "Right Down to the Heart of London" pays homage to her anglophilia and artistic heroes, Keats, Swinburne, and Blake.
The track "Courage" reveals a nascent-lesbian McKee struggling with her newfound desire using the image of Dante Alighieri's muse, Beatrice, who also is the object of the singer-songwriter's desire. The chorus is heart-breaking:
But I will never have the courage to tell her

I will never have the courage to tell her

And she walks by and I must love suffering

And she walks by and she walks by

And I must love suffering.
"Page of Cups" illuminates McKee's interest in magic and "Ceann Bró" references William Butler Yeats and Maud Gonne's mystic Hermetic Order of The Golden Dawn. McKee has long felt her psychic abilities and she fully channels her powers for this album. She even incorporates the rich and sonically-textured arrangements of a 19-piece nineteen-orchestra — despite having no formal classical music training.
McKee explained that she had previously identified as bisexual through social conditioning but in the past two years has refined her sexuality to acknowledge that, ultimately, she is same-sex attracted.
Why She Didn't Come Out Sooner
"I was conditioned so heteronormatively that I assumed I'd only ever be in relationships with men because I needed a man to take care of me. That was what I was taught."
Her upbringing included the influence of born-again cult which exerted mind control. "I remember telling my mother I liked a girl at school and three months later I was abducted into a prayer meeting where they tried to exorcise demons of homosexuality from me."
Throughout her life she understood that she was bisexual and struggled with tortured friendships with women, crushes, and obsessions.
"There was a part of me that thought, Well, I'm bi, but I'm just going to live straight because if I try having a relationship with a woman I'll just end up becoming a big lesbian—because I think I knew I would prefer women—and then my whole life would have to change.
"It was kind of like, Maybe I'll deal with it later…," she says.
And she did, 30 years later. But those of us in the LGBTQ community who were paying attention to her energy and self-expression always caught a glimpse of the baby dyke Maria McKee, a fact that she now does not deny.
"I always felt very masculine onstage and I really loved singing songs from a man's perspective. I started to play with the tomboy image around the time of Sin To Get Saved, you can see the baby dyke straining to come out," she says.
"The only way you could affirm yourself as a woman those days was through the male gaze. I sought to be in working relationships with powerful men, I always sublimated my self to them. There was always a part of me trying to fight it, like a tantrum, and get away, but I didn't know how.
"I think I've always bucked against the binary, having feelings of being masculine-identified. I identify as cisgender but if I was to identify on the spectrum I would say I feel bi-gender and fluid between the two genders."
Writing the album was as much about identifying her romantic longing for women — whether cis or trans — as looking back at a self from which she had become dissociated. In the past few years she has also addressed her relationship to her mental health, an issue for many LGBTQ creatives. "I have PTSD and panic disorder, a touch of ADHD, and the rapid cycling common to Bipolar 3," she reveals.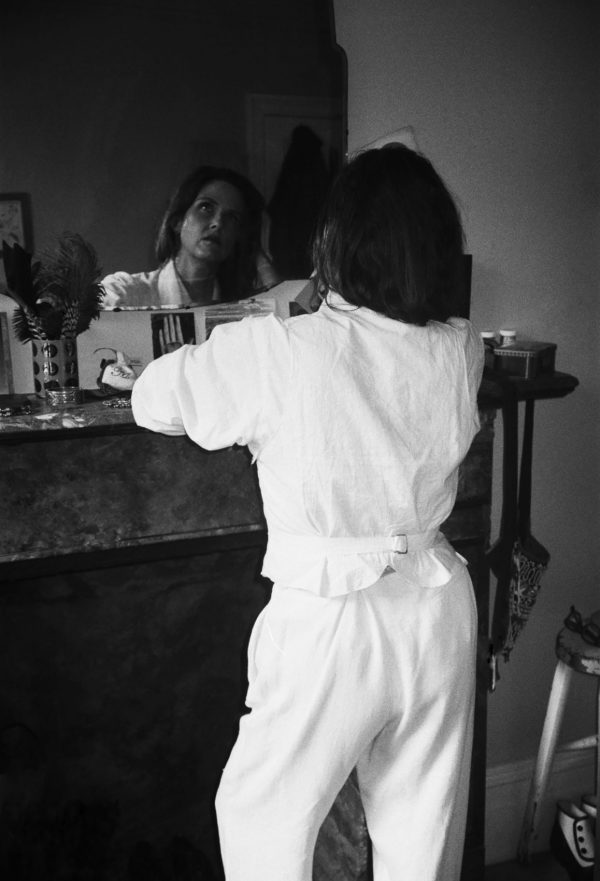 There is perhaps no better song about bipolar disorder than "Absolutely Barking Stars" on Life is Sweet. With Life Is Sweet she was trying to "smash up that brand and start over." Albums after that — High Dive, Late December — were spectacular, but you can hear McKee wrestling with the Muse and with her own unresolved identity.
"About three years ago I had almost a breakdown of sorts and realized something had to change in a major way," she says.
What changed was a coming out that led to a new life — La Vita Nuova — and an artistic rebirth.
"This Album Was Sort Of A Map To My Coming Out."
In La Vita Nuova, McKee chases down her muse, the embodiment of the things she must confront in middle-age: youth, beauty, creativity, desire. It felt to her like an unrequited love affair.
"This album was sort of a map to my coming out. I had developed feelings for women while making the album but I hadn't acted on them because I was married."
The song "Courage" was written about longing for an ideal female lover. It was also an incantation.
McKee finished the album and almost immediately met a woman. "My first girlfriend. She came over to my house, I opened the door, and it was Beatrice."
I ask her what her long-term fans will make of this part of her journey.
"I feel pretty confident that if people have a problem with me being a witch or me being queer they're not following Maria McKee on social media because I'm so out and vocal about it," she says. And it's true. Follow McKee on Instagram. "When I came out as a witch about two years ago I had Christians spouting Bible verses and I just blocked them all."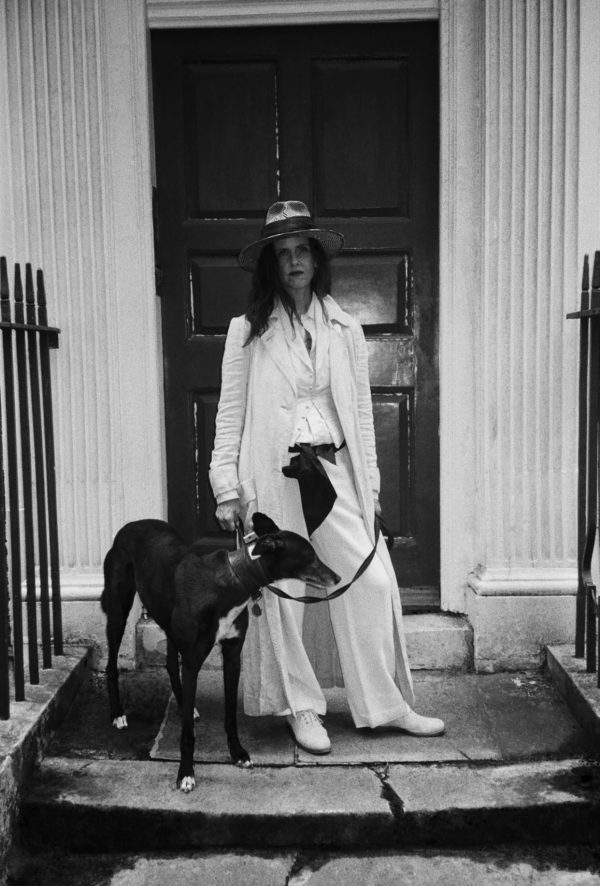 "And if I get any grief from my older fans about my queerness and my passion for 'queers to the front' at my shows — if they start to cause a fuss I just block them. I'm not worried about losing old fans if they're not going to support my lifestyle and the community I'm fighting for."
Now McKee performs "Show Me Heaven" at queer clubs and gay Prides throughout Europe, not as a heterosexual ballad but as a queer anthem. She says it's not unusual for Millennial gender-nonconforming folks to get their lighters out and start singing along.
The Importance Of Transwomen
But if one thing pains McKee about our community it is the failure on the part of some lesbians and feminists to embrace and accept their transgender sisters. She is a tireless spiritual mother, sister, best friend and an advocate for many transgender women.
McKee established a funding platform for trans facial feminization surgery, See Me Safe FFS Fund, which she hopes to eventually launch as a non-profit.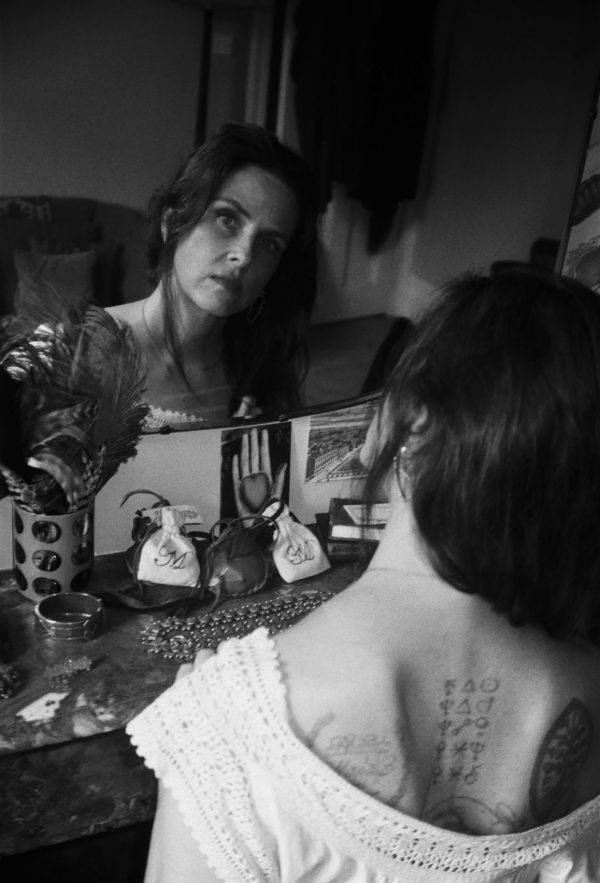 "I really do believe that a lot of women seek facial feminization surgery to seek safety when they are walking as a trans woman. It's not about cosmetic surgery. It's about …looking in the mirror and seeing the person that you are looking back at you. A lot of people don't understand what it is or why it's important."
Striding into this new life, McKee can now look in the mirror and see the woman she truly is.
La Vita Nuova is out on March 13.