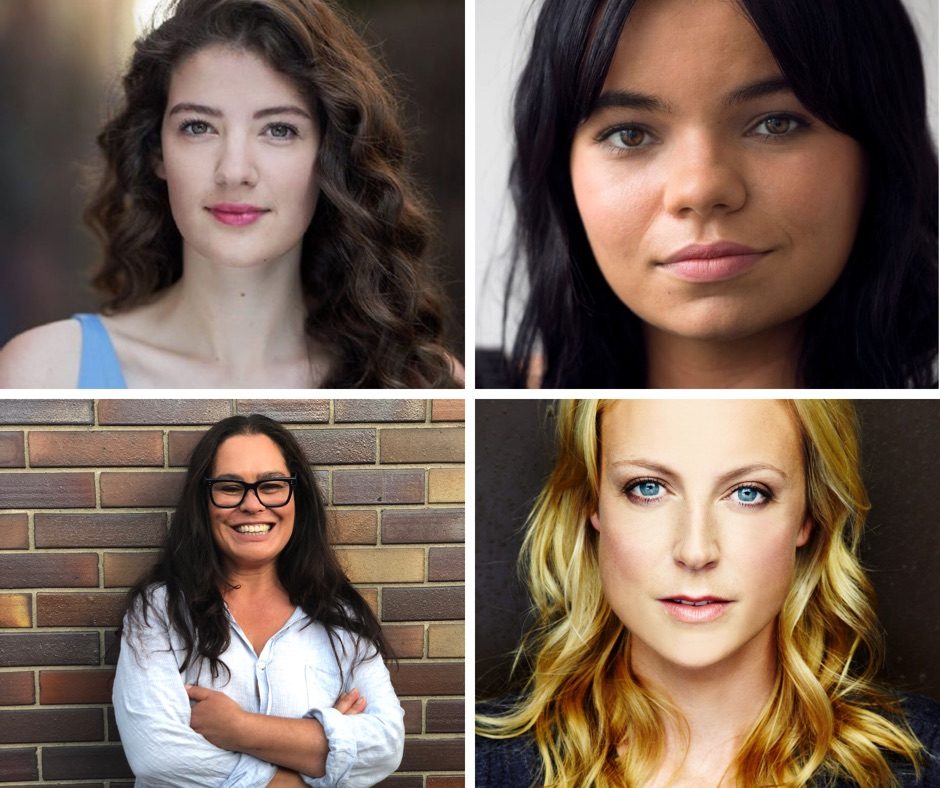 Queer Screen's 27th Mardi Gras Film Festival was an unprecedented success and a major win for local filmmakers.
The opening night film – the Australian rom com ELLIE & ABBIE (AND ABBIE'S DEAD AUNT) – taking home the audience award for best narrative feature and ALONE OUT HERE, from a package of short-form tales about the LGBTIQ+ experience in regional and rural Australia, winning best short.
The Festival boasted 6 world premieres, 93 Australian premieres and 12 Sydney premieres. The 2020 theme – Evolve. Emerge. Fly – was a testament to the broad evolution of queer cinema and the ever-increasing emergence of queer talent and inclusion of queer stories in Australian cinema.
ELLIE & ABBIE (AND ABBIE'S DEAD AUNT) had its world premiere at the Mardi Gras Film Festival and is already being accepted into international festivals. ALONE OUT HERE featured in a program of shorts called OUT HERE, funded by a joint initiative between Screen Australia and Network 10.
This year's program, which included a wide range of genres and formats, out-sold all projections. "We were delighted by the positive response to the Festival," Queer Screen Festival Director Lisa Rose said. "The LGBTIQ+ community is definitely hungry for queer representation on the big screen and continues to crave high quality, diverse content from Australia and around the globe."
Queer Screen supports independent LGBTIQ+ filmmakers and contributes to the creation of quality queer cinema with its Completion Fund, which this year saw three productions share in $15,000.
UNDER MY SKIN was awarded $10,000. Writer/director David O'Donnell is completing this story about Denny, a free spirit and artist who falls for a straight-laced lawyer and begins to question gender, testing their burgeoning new love.
TALES OF AN UPSTART documents the first ten years of Sydney's utopic (and imperfect) community-run venue, the Red Rattler Theatre, which was dreamed into existence by five dykes. Co-directors and co-producers Craig Boreham and Meredith Williams received $2,500 from the completion fund.
UNSOUND, a narrative feature about a musician whose romantic spark is ignited by a deaf, emerging trans-man, as they work together to save a nightclub catering to the deaf community. Director Ian Watson, producer Tsu Shan Chambers and writer Ally Burnham were awarded $2,500 from the fund
Applications for the completion fund were accepted for feature films, documentaries and web series. To be eligible, projects must have already completed principal photography (at least 80%) and be in post-production stage when the application was submitted.
"With each year, the competition for the Completion Fund is tighter and the quality of local productions is higher," Rose said. "The same is true for our annual short film competition, MY QUEER CAREER."
Jamieson Pearce's STRANGERS won Best Film in the ever-popular MY QUEER CAREER contest. The writer/director received $3000 cash from The Stephen Cummins Film Trust and $2000 worth of legal advice from JP Media Law. Produced by Liam Heyen and Cyna Strachan, STRANGERS also took home the Audience Award ($3,500 worth of editing support from Spectrum Films).
Simon Croker, director of ALL GOOD THINGS, received the Emerging Filmmaker award, collecting $5,000 worth of Film Equipment hire from Panavision and automatic entry in the Iris Prize, the world richest prize for LGBTIQ short films.
Adam Spellicy and Benjamin Rigby won Best Screenplay for WE'RE NOT HERE, receiving $750 from Event Cinemas.
MGFF20 continues with screenings in Canberra, Parramatta, Newcastle, Lismore, and the Blue Mountains during March. Tickets for the regional sessions are now on sale at queerscreen.org.au .