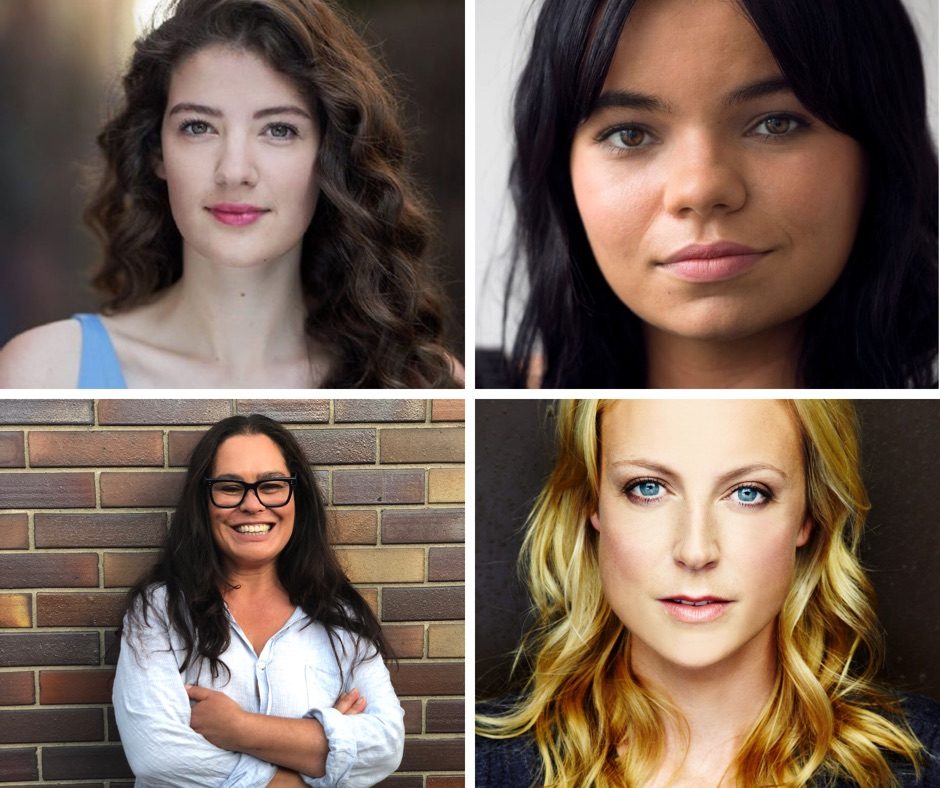 LGBTQ+ Rom-Com Ellie and Abbie (& Ellie's Dead Aunt) attracts an impressive Local and International cast.
Ellie & Abbie (& Ellie's Dead Aunt) has found its cast, 50% of which identity as Queer. It was announced today that Janet King & A Place to Call Home star Marta Dusseldorp will join the cast as will New Zealand actress Rachel House (Hunt for the Wilderpeople, Thor: Ragnarok, Moana).
They will be joined by fellow Janet King alumni Julia Billington & Zoe Terakes and newcomer Sophie Hawkshaw in the title role.
Ellie And Abbie (& Ellie's Dead Aunt) tell the story of 18-year-old Ellie (Hawkshaw) who is struggling to find the courage to ask classmate, Abbie (Terakes), to the formal. Luckily her aunt, Tara (Billington), a lesbian who died in the 80's has shown up in the form of a "Fairy Godmother" to dish out advice, whether Ellie wants it or not.
It's "Drop Dead Fred" meets "Love, Simon."
The film, which begins shooting today, is a revival of the popular 2017 stage production and was written by Monica Zanetti (Skin Deep, Sisters & Channel 10's upcoming "My Life is Murder") who is also making her directorial debut on the project.
Achieving at least a 50% Queer cast was important to Zanetti who worked with Alison Fowler and Stephanie Pringle at Chicken & Chips Casting to find the diverse actors the story needed. Representation also extends behind the camera with many of the head creative team identifying as LGBTQ, including Zanetti and members of the producing team.