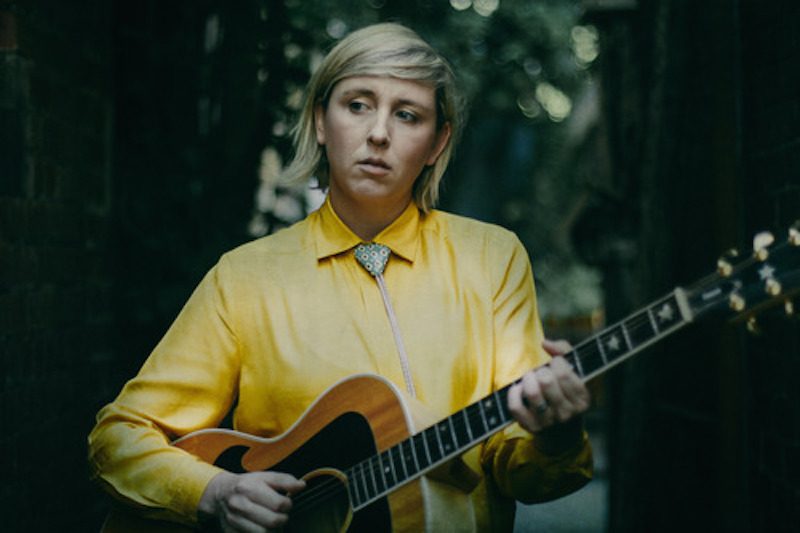 Larissa Tandy, currently based in Canada, is one of Australia's finest emerging talents – a powerful, instinctive songwriter with an arresting voice.
From the acapella opening to the lush pop vistas that follow, 'Friendly Fire' (the first single from her soon to be released debut album The Grip) flips deftly between earnest shoot-from-the-hip lyricism, and the swift turns of Tandy's songwriting craft.
She's singing about regret, and not even her brash accent and tough attitude can hide what lies at the heart of the song. Tandy sings, "I didn't want to be a fighter, but it became apparent from an early age, life had me backed into a corner, and the only way out was to fight my way".
Hailing from rural Australia, Larissa came up from the underground of Melbourne's world-class music scene, mining her difficult life for potent stories and spinning them into songs that made their way onto radio in America, the UK, and Canada where the CBC ordained them as "songs you need to hear".
Filtering the urgent poetry of Patti Smith and the untamed cool of Liz Phair, while fearlessly laying bare her road-worn heart, Tandy is carving her own path in the world of modern Americana. Her momentum continues to gather, and in 2017 she makes the move to Music City Nashville as the recipient of The Australia Council's prestigious Nashville Songwriter Residency.
The album is a document of her life over an 18-month period. Larissa says, "To say these songs came out of a difficult time is an understatement. When I wasn't in and out of hospital, I was in and out of a lawyers office. I was fighting for my health, and fighting to keep my home, and everyone I loved was dying in horrible ways. I was shaken, and I was suffering. But so what? We all are.. I didn't believe in anything anymore, not even death, so I spent every day just trying to grow enough food to live on, and writing to make sense of it all."
Recorded with beloved Canadian musician and producer Jim Bryson, and a stellar band of rising Australian musicians including Liz Stringer, Tracy McNeil, Cat Leahy (Sal Kimber), Ben Franz (the Waifs), John Flanagan, and Ryan Tandy, the album showcases the stories and sounds that set Larissa apart – a surprising, yet effortless blend of nineties alternative, vintage gospel and country soul.