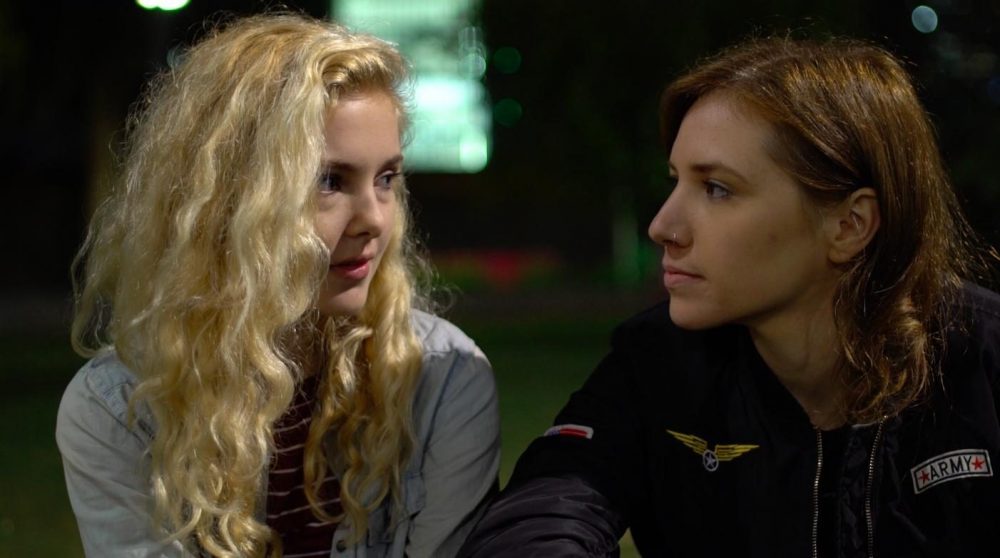 'LA Web Series' is a story that looks into what could happen if we gave a stranger a chance.
It is an LGBT story that focuses on the love between two people rather than exploiting sexuality. It veers away from the stereotypes that a lot of media portrays. The creative team hopes to do their little bit to help de-stigmatize the word 'lesbian' and show that love is love and can happen when you least expect it. They filmed season 1 (18 episodes) with an almost non-existent budget and a very small female crew.
In Season 1, a visibly upset Landon runs into a distracted Avery and they share an awkward elevator ride before parting ways. Their story could've ended there, but Avery decided to take a chance on this intriguing person for some reason. After some hesitation, they walk around Los Angeles together and find out that they have more in common than they initially thought. They delve into each other's pasts and contemplate their future intent. As the sun rises, they realize that their time together has come to an end as Landon has to catch her flight home to England, but not before they agree to meet again in 7 years' time.
"I knew after reading the full 18 episodes of season 1 in one sitting that LA Web Series was going to be great. The writing was so heartfelt and conversational; I couldn't wait to bring it to life," said Emma Maddock who is a producer and plays the role of Landon. "[We are] more than ready to take on season 2!"
 'LA Web Series' came about because Alexandra Swarens (writer and creator) felt that there was a lack of genuine LGBT content out there, content that she enjoyed watching and could relate to. This type of content is very important as it creates a sense of belonging for those who don't necessarily see people like themselves in mainstream shows.
'LA Web Series' comes from a perspective that isn't often explored. It's a telling of real-life stories with authentic conversations, between two strong, young women. Neither of the characters is seeking acceptance, they are aware of themselves and don't need anyone to complete them.