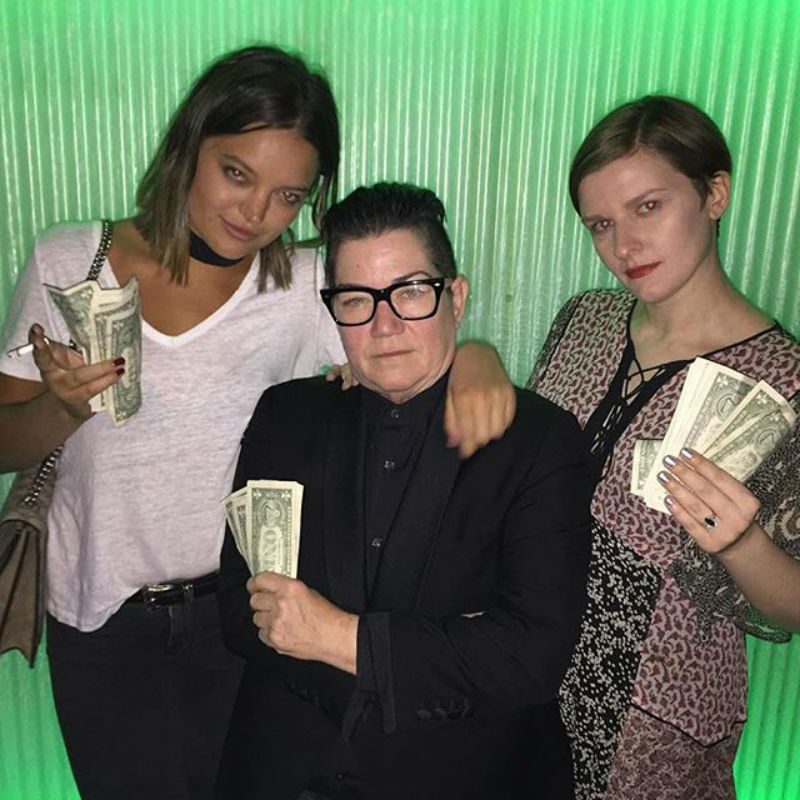 The Orange Is The New Black star Lea DeLaria has found love again with Australian stylist, Tatiana Waterford.
It's almost impossible to watch Orange Is the New Black without developing a major soft spot for the sarcastic, confident butch icon, Carrie 'Big Boo' Black, played by Lea DeLaria.
For four years, DeLaria was happily ensconced in relationship bliss with her fiancée, fashion editor Chelsea Fairless. However, as of January this year, the pair split, citing amicable differences.
"Please exclude us from the tragic and basic celebrity breakup narrative. We were happy together for four years and will remain in each other's lives," DeLaria wrote on Instagram.
It now seems that Fairless has found love again, this time with gorgeous Australian fashion stylist, Tatiana Waterford. It appears that Waterford has been friends with both DeLaria and Fairless for some time – she even posted an Instagram photo of the trio posing together in Vegas in January 2016.
News of Fairless and Waterford's romance broke last Friday via a snap of the pair kissing posted from Waterford's Instagram account, which she captioned, "You're my favourite."
No word yet on how DeLaria is taking the news, but we like to think that she's totally in on it and that the three of them often sit around drinking bottomless mimosas, chatting about gay rights and non-toxic relationships breakdowns.