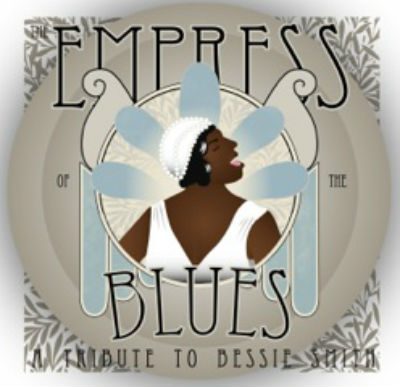 The Empress of Jazz and Blues Bessie Smith
This is the latest instalment from the Reimagine Music group's music tribute series.  This time Reimagine pays tribute to the late and great Bessie Smith.  The Empress of Blues: A Tribute to Bessie Smith stars an all-female lineup and takes a more indie rock and blues slant to the great singer's work.
With vocal contributions from Haley Bonar, Jenny Owen Youngs, Doria Roberts, Dawn Lanes, Catherine Feeny & Daniel Dixon and Whitney Monge, to name a few, there is a solid line-up of artists that span over a number of generations.
Bessie was a controversial musical figure throughout the 1920s often frequenting live sex shows and orgies.  Known for seducing her female backup dancers and an affair with her musical director, her music was a direct reflection of the suffering of her people at the time.
The Empress of Blues is a solid offering of renditions featuring some great blues and interesting modern twists on the classic grassroots sound.  However, like all albums, there are standouts tracks and this is no exception. The bonus track, "Blackwater Blues" has some fantastic banjo improvisation all the while Abigail Washington croons through and undeniably transports us back to the bayou. Contrasted with the modern take on the track by Simone White where White brings into play the electronic beats so prevalent today.
"No Body In Town Can Bake a Jelly Roll Like Mine" is a classic and this version has a 1960's slant that is perfect.  A little on the sombre and dark side is Dawn Landes' "Please Help Me Get Him Off My Mind". Again this is a complete juxtaposition from the grungy "Send Me to the 'Lectric Chair", where Haley Boner rocks out with flair.
Reimagine has brought together a band of strong women to pay tribute to an artist that spoke to her fans through her music and garnered a loyal following, only to be forgotten in the modern era.  Let's hope with this Jim Sampas produced album the world is re-introduced to the music of Bessie Smith.