Sarah Arkin from Simply Perfect Weddings talks about why Queenstown, New Zealand, one of the world's favourite wedding destinations.
Queenstown is an alpine resort town situated on Lake Wakatipu on New Zealand's south island. Set against the backdrop of mountain ranges and ski fields, the town is famous for its breathtaking scenery and adventure tourism.
It is also one of the world's most popular wedding destinations.
We asked Sarah Arkin from Queenstown-based wedding planners, Simply Perfect Weddings, what makes Queenstown such a unique and special place to tie the knot.
INCREDIBLE WEDDING PHOTOGRAPHY
"Anyone that has been to New Zealand will probably be able to tell you what a special place we have here and how lucky we are to possess so much natural beauty in such a small country. The wedding photos produced here in Queenstown have to be some of the best in the world and this has certainly made it a leading wedding destination as the word and images have spread through social media and wedding blogs," says Sarah.
Heli weddings are becoming increasingly popular as couples are keen for a once-in-a-lifetime experience."The backdrops are stunning, no matter what time of year, with snow-capped mountains and blue sky days in the winter, vibrant colours in the autumn, sparkling waters and mountains in the summer and beautiful blossoms in the spring."
QUEER-FRIENDLY VIBE
"New Zealand is not just happy, but very proud to provide same-sex weddings to couples from all over the world. Queenstown, in particular, has to be one of the most queer-friendly areas, with a range of wedding providers that love helping these couples make their wedding day dreams a reality, " says Sarah.
Gay Ski Week descends on Queenstown every year, offering everything from dance parties to karaoke to cabaret. Running from 27 August to 3 September this year, it's the perfect opportunity to marry when Queenstown comes alive with pride.
"Many couples decide to start the week with their wedding and use the rest of their vacation as their honeymoon, or some want to wait until the week is nearing an end and finish off with one of the best days of their lives," says Sarah.
SOMETHING FOR EVERYONE
From ski fields to vineyards, and Michelin Star fine dining to the world famous Fergburgers, Queenstown has something for everyone. Spend an indulgent afternoon at the day spa before sipping Central Otago Pinot Noir or Chardonnay in one of the town's many bars and restaurants. Explore the art galleries and craft markets in historic Arrowtown or ride up the iconic Skyline Gondola to the restaurant and luge on Bob's Peak.
WEDDING PLANNING MADE EASY
"Planning a wedding in New Zealand, and Queenstown, in particular, has never been easier. You can find all-inclusive wedding packages, professional wedding planners and a wide range of services to tailor the wedding day specifically to your preferences," says Sarah.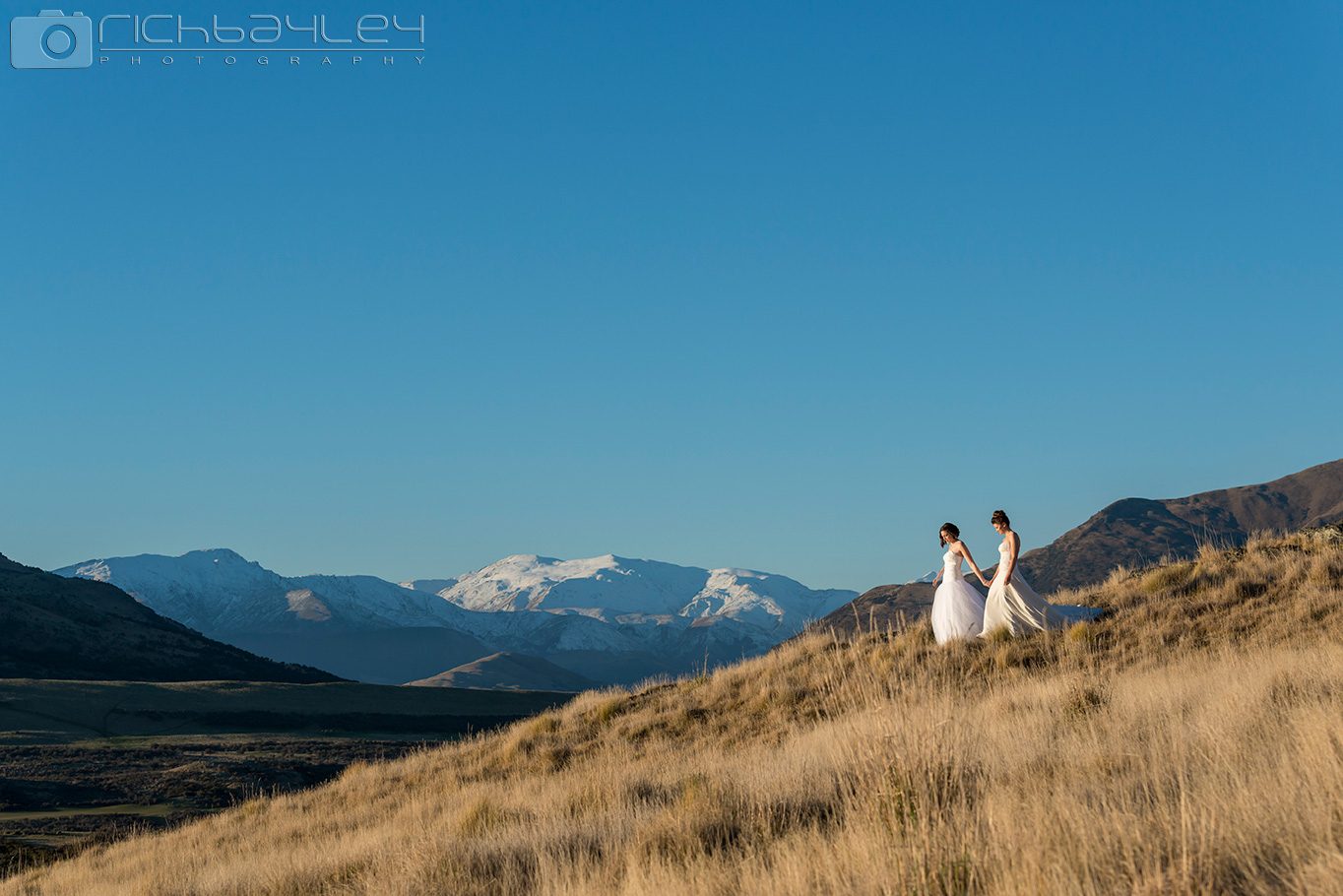 Simply Perfect Weddings have packages designed to include all of the essentials while being flexible enough to meet specific needs.
"The majority of our couples reside in Australia, and planning from afar is pretty easy, with a time difference that is very manageable. There are lots of emails back and forth during the planning process to ensure we have all the details confirmed as they would like and often arrange Skype sessions towards the beginning to discuss how everything works… For many lucky couples there is no better excuse for a bonus trip to Queenstown than for some wedding planning!"